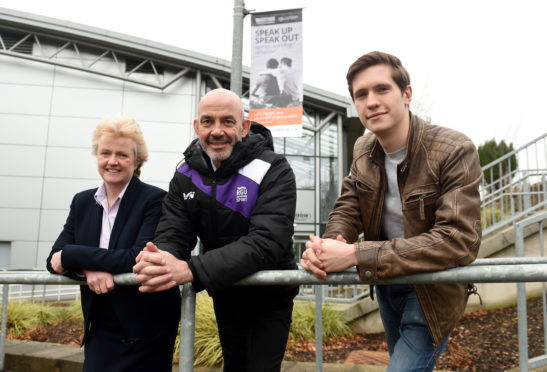 Staff and students at Robert Gordon University have vowed to take action to make their campus a safe and welcoming community in response to a rising tide of students in Scotland struggling with their mental health.
New ventures are planned for September, the beginning of a new academic year, with peer support groups, online information hubs and increased staff training all to be implemented.
The new pledge comes after the university community was rocked after a "disgusting" social media group that targeted women at educational establishments across the city.
A group calling themselves "the Brohood" contacted several male students asking them to share explicit photos of women who attended Aberdeen University or RGU.
In the wake of the scandal, RGU have vowed to further increase their work with the Speak Up Speak Out campaign, created to tackle gender based violence.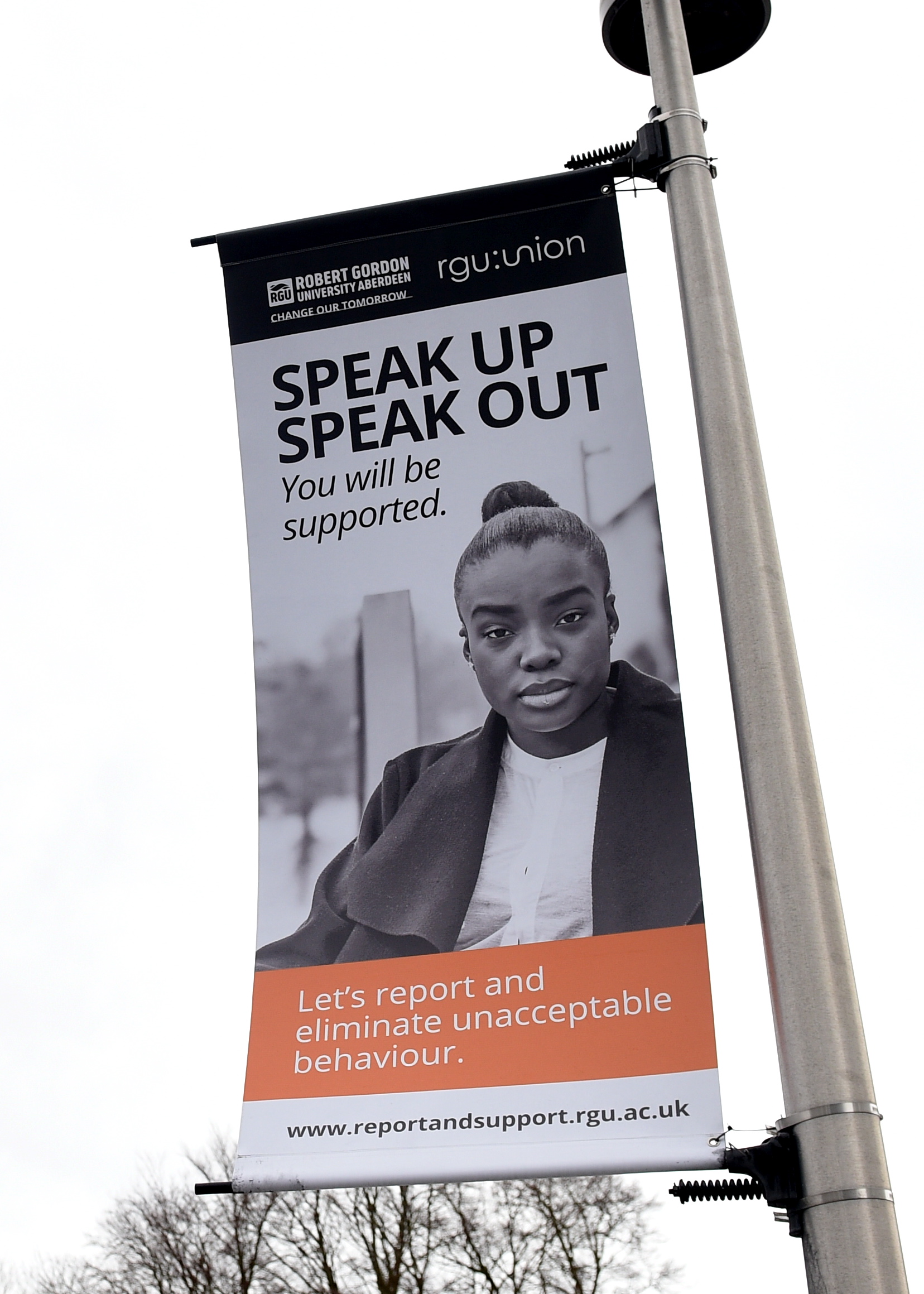 Bosses also plan to build on the Mental Health Agreement, which ensures that anyone experiencing mental ill-health can feel able to continue their studies without stigma or discrimination.
Both projects were created in "tandem" between staff, students and professionals.
Filippo Antoniazzi, RGU's director of student life, told the Press and Journal: "Hiring an adequate number of counsellors is important, but we want to help people before they reach that crisis level.
"We've been teaching staff to spot the signs of poor mental health in their students, and hope to prevent students reaching breaking point.
"For many male students, the first time you realise something wrong is when it is too late – and the first sign is suicide.
"It's a multi-faceted world and we want to be able to reach every member of our community with these campaigns."
Mr Antoniazzi explained that RGU will soon launch an online service called Silvercloud, that delivers online therapeutic and psycho-education programmes.
It is hoped that the new service, which could be used anonymously and at any time, would be beneficial to male students needing initial signposting to support.
In addition, clubs and societies such as male sport teams will be offered training surrounding the topic of gender based violence.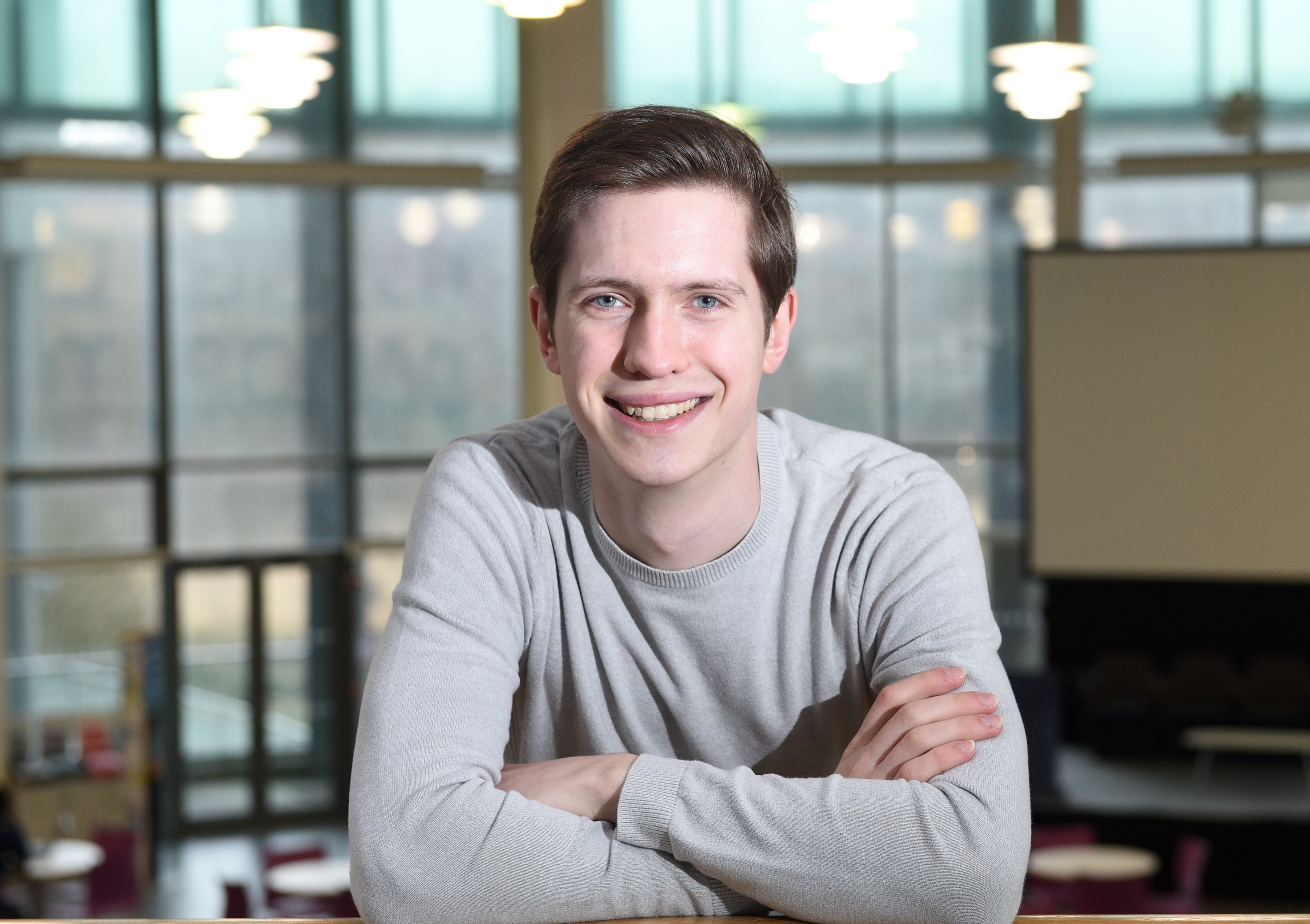 In his manifesto, RGU Student President for education and welfare Adam James Johnston, promised to create a "quiet space" on campus, which he successfully created at Woolmanhill student accommodation.
He also pledged to create a peer support group, which will be in place by the next academic year.
Mr Johnston said: ""Every single student struggles with mental health.
"This can arise from a number of issues, such as studies themselves, the price of rent or being away from home and relationships.
"There are so many new and increasingly complex problems to work with, but in partnership with the university the student union hopes to create real change."
The focus on improving mental health for students has seeped across campus, with many individual schools now launching their own projects.
The school of health sciences are currently undertaking a resilience project to promote mindfulness, and are using the method as a teaching strategy in the classroom.
If successful, the findings from the project will be used to implement mindfulness in classrooms not only in Aberdeen, but across the country.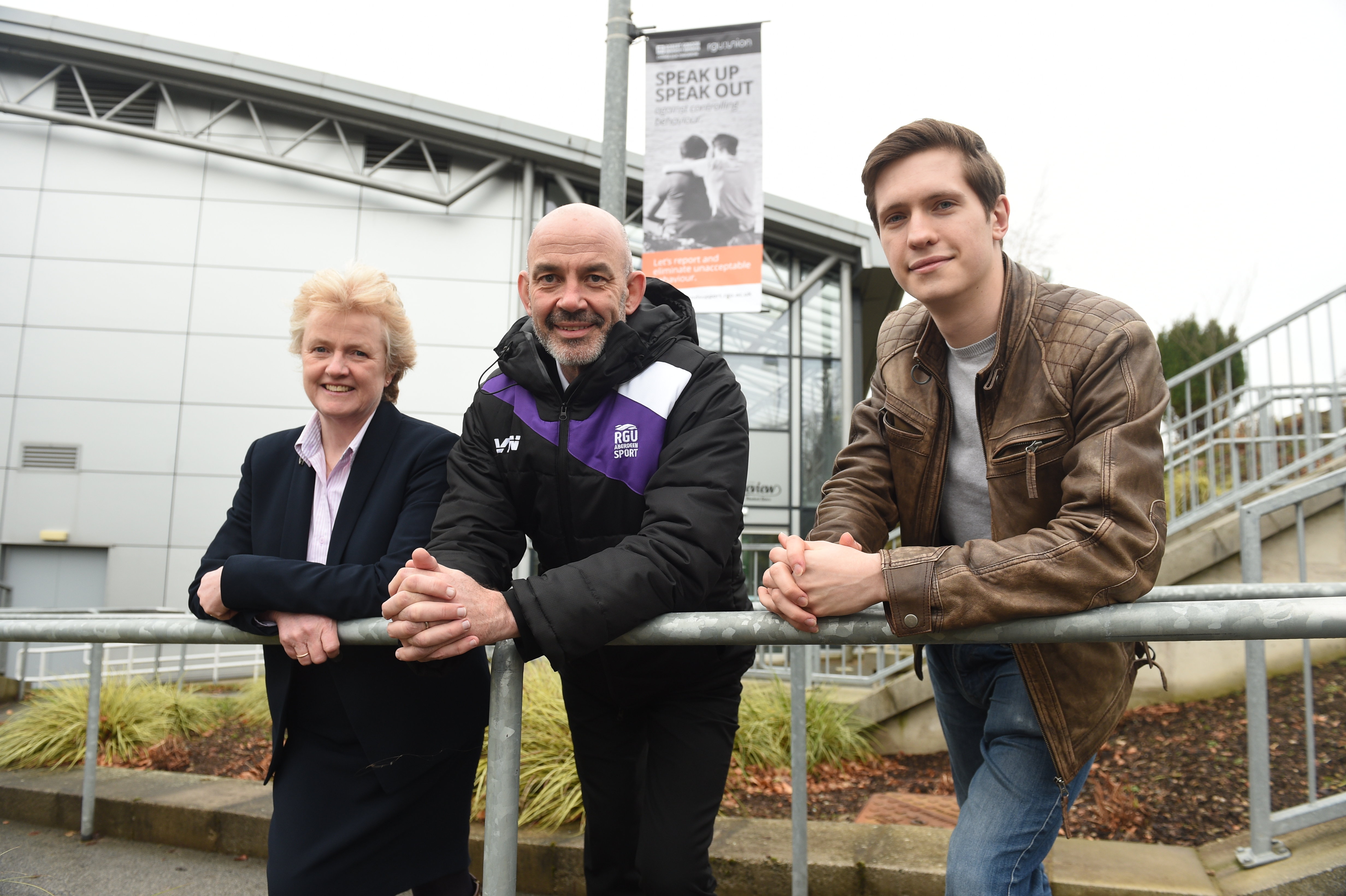 In addition, at the Scott Sutherland school of architecture, Professor David McClean is leading a study into understanding the patterns and causes of stress and anxiety in students.
Liz Hancock, Vice-Principal for Student Experience, said: "University is going to be stressful for everyone at some point, everyone who has written a dissertation before knows that.
"However, we want to embed resilience and mindfulness in our staff and students to drive change.
"We want these changes to benefit people living on campus, people living at home, online learners, staff members – every member of the community.
"RGU is known for its employability and entrepreneurship, but we want to add wellbeing to that."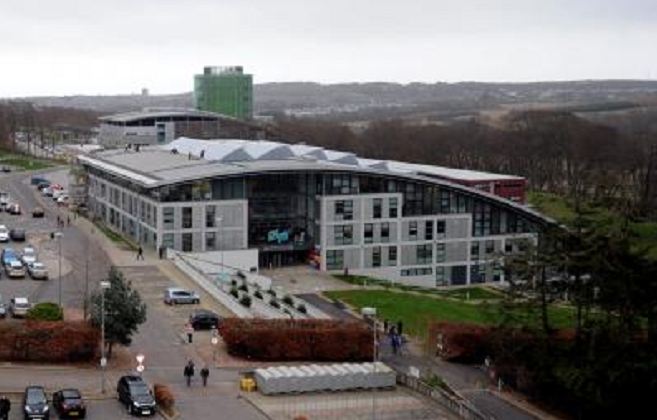 Student Mental Health Agreement
The Student Mental Health Agreement was created in partnership between the university and RGU:Union, outlines a commitment to improving a commitment to improving the mental wellbeing of all student, through activities and initiatives.
The agreement, which was drafted with the guidance of Think Positive on behalf of NUS Scotland, ensures that anyone experiencing mental ill-health can feel able to continue their studies without facing stigma or discrimination.
Speak Up Speak Out & Report and Support
RGU has a zero tolerance approach to sexual violence and harassment, and is committed to providing a working and learning environment where everyone is treated with dignity and respect.
This was demonstrated with the launch of the Speak Up Speak Out campaign.
With banners and posters across campus, students are encouraged to share their concerns in a safe and open environment.
It focuses on promoting Report and Support, a web-based anonymous information platform that provides students with information on exactly what gender based violence is, and how to seek support if needed.
North-east academics are researching ways to improve the mental health of farmers amid rising concerns about the number of workers in the agricultural sector taking their own lives.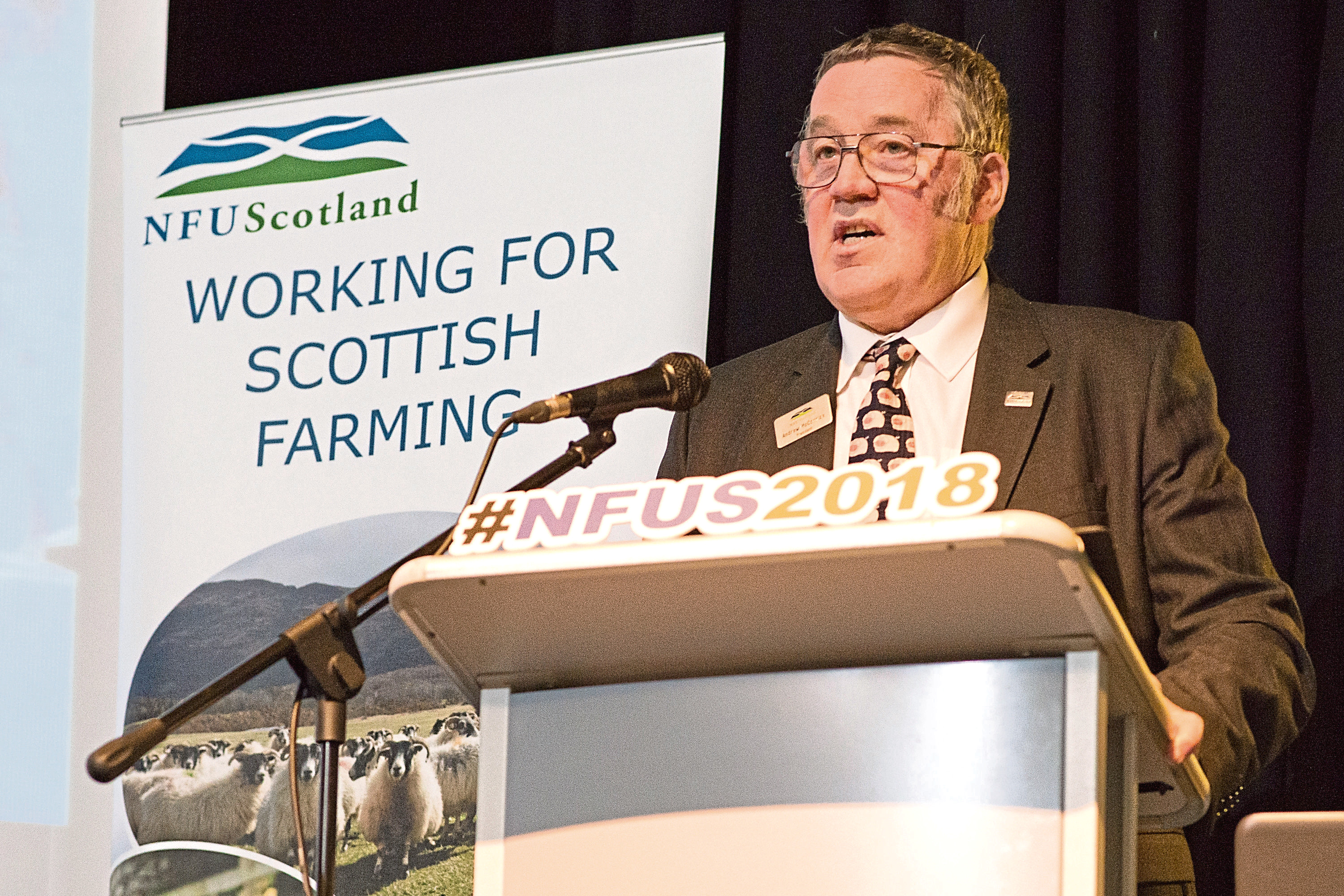 In addition to campaigns and initiatives to help staff and students within the university, RGU also are working to improve the wellbeing of the general public.
Last week it was announced that a new project would enhance the wellbeing of the nation's farming population.
It was formed after studies showed that, on average, one farmer commits suicide every week in the UK.
Those behind the study also fear that the stress which accompanies the job can lead to an increased likelihood of farmers becoming injured at work.
The team of researchers from the university's School of Health Sciences, along with experts from NHS Grampian, will gather the opinions of local farmers on what can be done to help them cope with the demands of their job.
Professor Kay Cooper and Professor Liz Hancock will lead the team.
Professor Cooper said: "We know that farmers and others working in the agriculture sector regularly experience distress, anxiety and depression, which in turn are related to greater risk of injury.
"Recent figures from the Office for National Statistics show that the suicide rate of farmers is at a worrying level – with on average one farmer committing suicide each week in the UK."