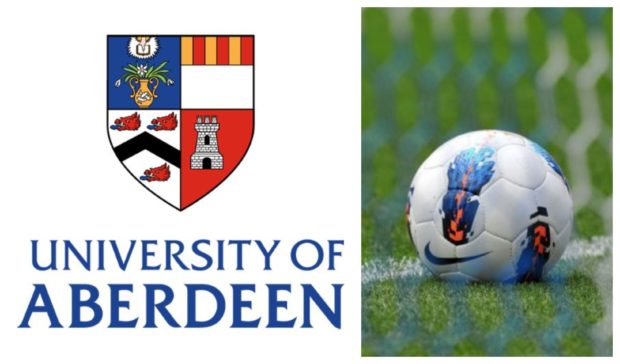 An amateur footballer at the centre of an alleged racism row has said he was "frozen to the spot" in shock after abuse was directed towards him.
Aberdeen University abandoned their match against Kincorth AFC on Saturday amidst claims of abusive language.
The 20-year-old player claims he was called an offensive name following an off-the-ball incident.
He walked off the pitch, quickly followed by the rest of his team. Aberdeen University were 3-1 up at the time.
Last night police confirmed they were looking into the alleged incident. It is understood officers have already spoken to the player and at least one of his teammates.
The player, who did not want to be named, said he took a few moments to process what had been said.
He said the incident was sparked by a tackle on one of the Kincorth players, which saw him "catch them with his foot".
"One of their players pushed me in the back and his teammate then shouted the racist name at me," he alleged.
---
>> Keep up to date with the latest news with The P&J newsletter
---
"It was so loud everyone could hear it apart, from the referee who was at the other side of the pitch.
"For a moment I just froze and time stopped. I was shocked and couldn't believe it. It was like a bad dream."
The student, who is originally from Sierra Leone, said he left the field because he "didn't want to be there" anymore but praised his teammates for backing him up.
"They did what society needs to and showed they would not stand for racism," he said.
"People say it's a footballing problem but it's not. It's a societal problem."
No action has yet been taken by Aberdeenshire Amateur Football Association bosses, who initially waited for the referee to submit his match report.
It is understood that took place on Wednesday.
Police have started an investigation, although they have not received a complaint.
The footballer said he would wait to see what action was taken by the AAFA before deciding whether to report it as a crime.
"I expect the league to take action and to make a statement to let everyone know this type of thing is not acceptable," he said.
Yesterday, AAFA disciplinary secretary Larry Officer declined to comment further on the matter, while Kincorth could not be contacted for comment.
The head of the Scottish amateur game confirmed the incident was on his radar.
Thomas McKeown said: "The Scottish Amateur FA is aware of it.
"I cannot discuss what might happen with the case as it is not in my hands.
"At the moment, the AAFA is investigating and it will be the charge which determines any punishment. I have no knowledge of what they will find."