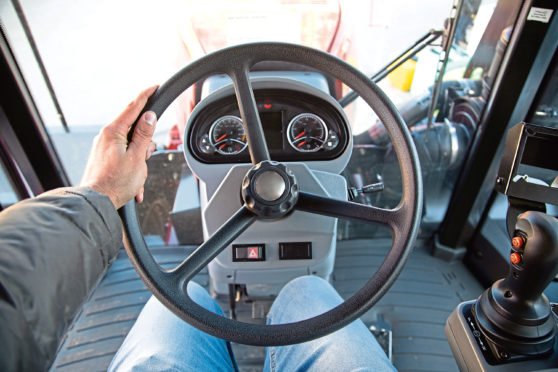 A new safety checklist, similar to that used by airline pilots, has been developed for farmers and crofters by researchers at Aberdeen University.
The tractor driver situation awareness checklist has been created by the university's applied psychology and human factors group.
It asks a series of questions with the option to answer go ahead, or no-go. In instances where no-go is the answer, farmers are encouraged to "stop, think and take action to resolve the problem or reduce the issue" before beginning work in the tractor.
Questions asked focus on four areas – visibility and the driver's ability to see everything they need to; the route ahead and awareness of any hazards; whether the farmer is fit to drive; and whether there is enough time and the right equipment to do the job.
Dr Amy Irwin, who led the research team behind the checklist, said it aims to reduce fatal accidents.
She said checklists were already used to enhance safety in other industries, such as aviation and healthcare, through improving the reliability of safety checks, encouraging communication and helping workers to identify problems.
"The situation awareness checklist applies the same principle to farming, using information provided by farmers to help improve driver safety," added Dr Irwin.
"We encourage anyone who drives a tractor regularly to use the checklist and hope that we can improve the safety of those hardworking farmers whose dedication we all benefit from."
The checklist is available here.