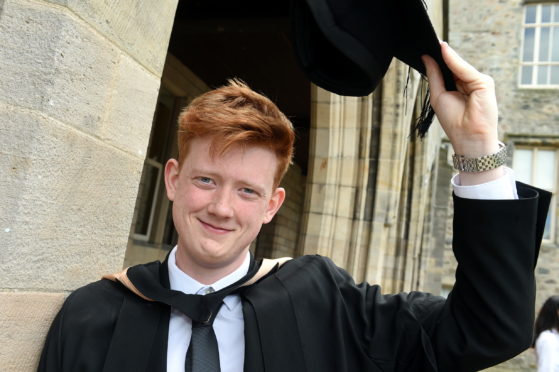 A musician is looking forward to developing his passion for jazz when he joins the Royal Scottish Conservatoire later this year.
Richard Glassby, from Laurencekirk, graduated with a degree in music with education yesterday and said his future will be "jazzy".
The 22-year-old will move to Glasgow to continue his education with a masters in jazz.
The former Mearns Academy pupil thanked one of his university teachers for introducing him to the genre.
"Pauline Black got me on the jazz path," he said. "I'm now part of a five-piece jazz band called Hamlet and love it."
Mr Glassby plays the drums in the band but can also play classical piano.
"The masters will take two years," he said. "After that I would like to do some touring and session work – as long as I am playing it won't matter what I do."
He was joined by his mum, dad and siblings for the celebrations yesterday.