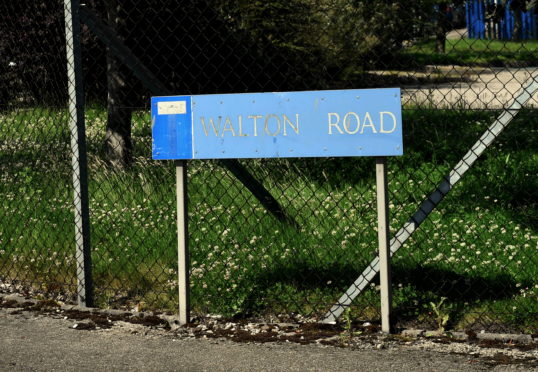 Families claim they "are struggling to sleep at night" after being given just three months' notice to leave their homes by Aberdeen University.
It is understood the institute is planning to sell 19 properties at Bucksburn it acquired through its 2008 merger with the Rowett Institute.
A formal letter detailing their eviction will be issued to the residents living on Walton Road, Greenburn Road North and Eastside of Craibstone next month, giving them two months to find a new place to stay.
One resident, who did not wish to be named, said that many families have been left shocked at the news – with some having lived in their current homes for decades.
They said: "We're only on short term tenancies so we will only have two months' notice to leave, it's crazy.
"People have been desperately looking for somewhere new but it's going to be a real struggle to find something and two months is not long.
"The rent and location for families is ideal and to find something else is really going to be hard for them.
"We've suggested that the council buy back the properties – so maybe that will be a solution.
"All I know is there are a lot of families struggling to sleep at night because of this."
Aberdeen Donside MSP Mark MacDonald has joined the residents' fight to keep their homes.
He said: "Understandably, the tenants are upset and concerned at the prospect of losing their homes, some having lived in these properties for over 60 years.
"I have scheduled a meeting with the tenants to take place early next week.
"Thereafter I will request to meet with representatives from Aberdeen University and Aberdeen City Council to establish what options might be available to these tenants."
A university spokeswoman said: "Tenants currently residing in these properties have been informally contacted  in advance of receiving any  formal notice about the university's plans, and formal notice will be issued in due course.
"Each resident's notice period to vacate the premises will be in line with that stipulated in their tenancy agreement. This may vary depending on the type of tenancy agreement in place, but will be in line with standard legislation.
"The university is aware that this is likely to cause residents concern, and will work with them to address any questions they have in connection with their tenancy and the process that has to be followed."
A meeting for local residents and supporters will take place at The Sanctuary at Bucksburn Stoneywood Parish Church (19 Old Meldrum Road, AB21 9AD)  on Monday at 7pm.