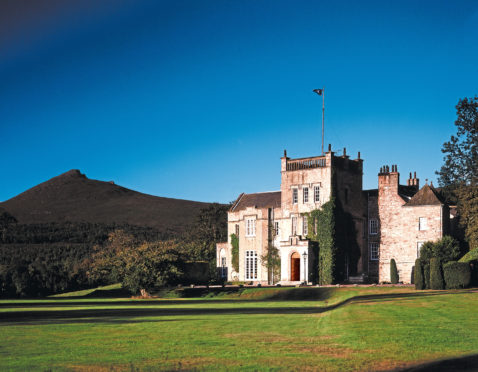 Archaeologists are to excavate an area of Aberdeenshire they believe will reveal important secrets of the past.
The dig will take place near to Pittodrie House Hotel, about five miles north-west of Inverurie, where there is evidence of past settlement.
It will be undertaken during July and August by the Bennachie Landscapes Fieldwork Group.
This latest excavation follows on work undertaken last year which uncovered the historically verified 'Bede House' on the Pittodrie Estate, which was run by the Erskin lairds for centuries until the mid 19th century.
Bede Houses were created to provide refuge for the old and infirm of a parish and date from medieval times.
The latest excavation is being carried out by the Bailies of Bennachie and Aberdeen University, with the permission of Macdonald Hotels, which owns the estate.
Volunteers are being invited to join the excavation team, though places are limited and booking is essential.
Work starts at 10am on Monday, with a complete list of dates available on the Bailies of Bennachie website at www.bailiesofbennachie.co.uk/events.
Anyone interested in taking part should email info@bailiesofbennachie.co.uk.
In August last year, the group discovered signs of a "sophisticated" hospital building dating back to the 17th century.
Also uncovered was an application to parliament from the Erskin family, in 1641, for the construction of the building on the Pittodrie estate at Chapel of Garioch.
Bailies of Bennachie outreach officer, Fiona Cormack, said: "We are delighted that this dig is taking place over the summer.
"The work on the Bennachie colonists so far has added greatly to our knowledge and understanding of their lives."