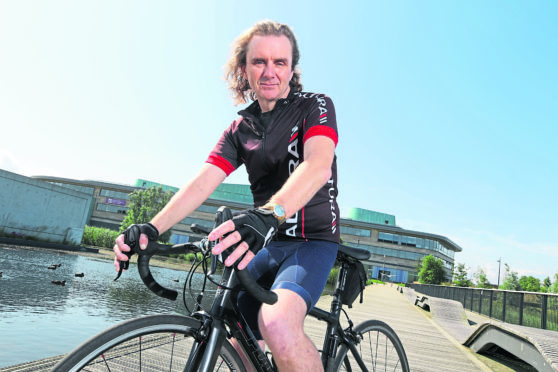 A Mesothelioma sufferer from Inverness will defy medics once again by taking on the gruelling task of navigating from Land's End to John o' Groats – despite being told he only has a year to live.
Nigel Shaddick, who hails from the Culloden area, was informed by doctors two years ago that his life expectancy had shrunk to under 12 months, prompting the keen cyclist to seek pioneering treatment from Edinburgh University which has prolonged his life.
He is now undergoing the daunting challenge after completing the gruelling Etape Loch Ness earlier this year.
Mr Shaddick said: "The clinical trial ended in May and it was designed to train my body to fight cancer cells and, once it is trained, there is no need to keep trying.
"The tumour has withdrawn and they have said it is stable for the time being which is great. I am fighting fit though and doing really well."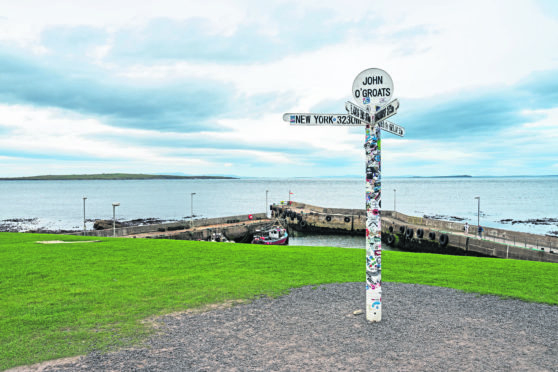 He continued: "Preparations are going very well and we took on the North Coast 500 back in June over five days with this in mind.
"I am the only local from the group, so I have been training by myself, which is actually easier because you can get out and about easily, rather than having to navigate in and around the city like some of the others."
Undertaking the challenge alongside Mr Shaddick and 15 other cyclists, is Paul Cook of the Erasemeso charity, who was also told he had less than a year to live.
The participants will don their Lycra on September 9 to raise awareness of the dangers of asbestos and help find a clinical cure for the asbestos-related cancer.
Just to make the challenge a little more difficult, the cyclists have given themselves only 10 days to complete the mammoth 874-mile journey – they will aim to cover approximately 100 miles every day to ensure they are on track to reach their target.
Mr Shaddick added: "We are looking forward to getting going. I will be spending time with some great people and we are all just really keen to raise awareness.
"We anticipate it being very challenging. The first three days are in Cornwall with the landscape being particularly challenging, but we will just get on with it.
"The route actually takes us past my home on the eighth day, so it will be quite tough not to nip in and just stay there."