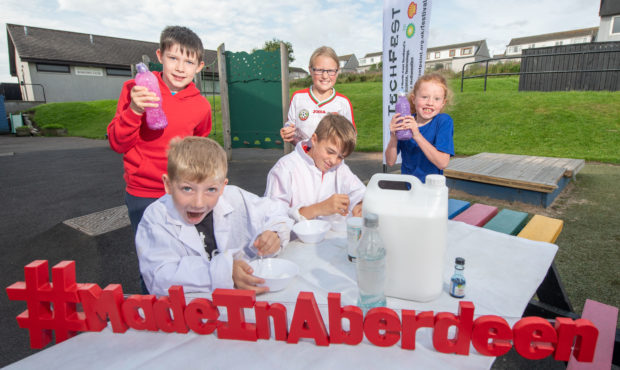 An annual science and technology festival is returning to the Granite City this summer.
TechFest's new programme of workshops, shows and presentations will give the public a chance to explore science, technology, engineering and mathematics (STEM) subjects.
Now its 26th year, the event will run from August 24 to September 28 at venues including Robert Gordon University and Aberdeen University.
Festival-goers can learn about the Aberdeen scientists responsible for world-changing discoveries including the cure to diabetes and the equation behind mobile phones in Scot Free Tours: Science and the City Tour.
They can explore the world's first whole body MRI scanner which was developed and built in Aberdeen at the Mark-1 MRI Scanner Exhibition.
As well as paying tribute to Aberdeen, the festival will host some influential and prolific STEM speakers in the UK.
Zoologist and author Dr Michael Leach will share his experiences of living with mountain gorillas in Central Africa in How to Speak Gorilla, and biologist and TV presenter Simon Watt who will explore some of the strangest sea animals in the world in The Ugly Animal Show: Weird Life Underwater.
Sarah Chew, managing director of TechFest, said: "We are excited to launch another action-packed programme for TechFest 2019 and we are particularly proud to feature so many local organisations this year.
"We always say that STEM is all around us, but most people take for granted that Aberdeen has played a huge part in the development of some really significant STEM discoveries over the years, including medicine to cure diabetes and the world's first full body MRI scanner."
This year's theme is Made in Aberdeen, with a variety of local activities and speakers as well as some from further afield.
For more information on TechFest 2019, visit www.techfest.org.uk  or follow TechFest on Facebook and Twitter.