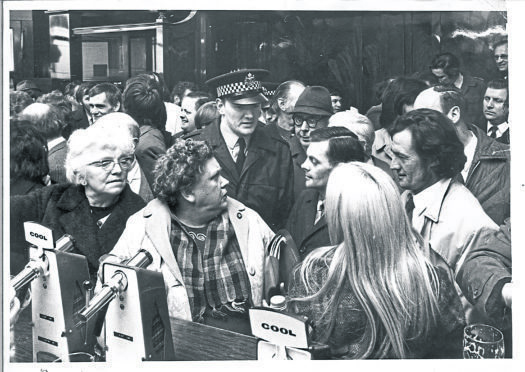 An Aberdeen University work has won an award from the US Shorts Film Festival in Los Angeles.
No Ladies Please details a true story about a sex discrimination protest in the Grill on Union Street in April 1973.
The 12-minute movie features local actors and had its world premiere to a sell-out audience at the Belmont Cinema in Aberdeen last night.
Dr Fiona-Jane Brown who is the project co-ordinator at Aberdeen University's Elphinstone Institute unearthed the story when she was delving into the background of the Grill in 2016.
Ms Brown said: "I started researching the Grill in 2016 and decided that the story of the protest should be shared with a wider audience.
"After a successful bid to Aberdeen City Council's creative funding team and a crowdfunding campaign, the film was made under the auspices of the Bon Accord Civic Heritage Association, a non-profit group I set up to promote lesser-known elements of local history, and produced by local community film group, Crow House Projects."
It was then entered into the Best Shorts competition, based in LA, and subsequently gained the "Award of Merit", alongside a worldwide selection of short films.
It was also entered into another 11 competitions, including the Oslo Short Film Festival, and received a special mention in Edinburgh's UK Seasonal Short Films competition, which took place earlier this month.
Dr Brown described the award as a 'massive boost' for a new film starring local actors mainly speaking in Scots.