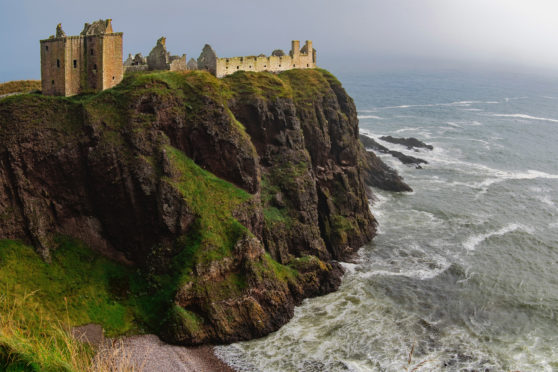 Local legends steeped into the fabric of the north-east will be used to form a folklore project aimed at inspiring a new generation of students.
Tartan-wearing ghosts are said to roam the grounds of Dunottar Castle at Stonehaven, while superstition has it that librarians long since deceased cause mischief at Aberdeen Central Library.
Academics from Robert Gordon University (RGU) will be exploring how these kind of stories continue to connect people to others and their surroundings.
They have launched the study as part of a UK-wide festival of social science, and are hoping that it will encourage people to follow a career in the discipline.
As part of the festival, RGU is asking members of the public to share their favourite tales so they can exhibit the legends and discuss them.
Project leader, Sarah Henderson, said: "We'll be showcasing some of the stories at our local legends event, where our academics will explain the purposes, creation and evolution of these legends during bite-sized presentations.
"Also at the event, we'll have activities for our younger visitors to get involved with, including the chance to create their own local legends."
The "Local Legends: Folklore Culture and You" event is being held in the Anatomy Rooms, Aberdeen, on Sunday, November 3.
The event is free to attend and will last from noon until 4pm.
To get involved with the project, people can visit
https://localfolklore.weebly.com/