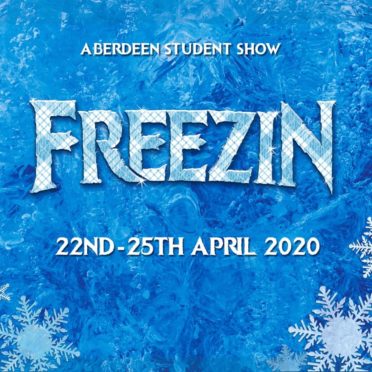 The creators of the Aberdeen Student Show have announced its 2020 performance will envisage an alternate future for the city.
Entitled "Freezin", it will take inspiration from the Disney classic Frozen and will be set in a post-Brexit Scotland.
It will see Aberdeen go it alone, after the council decides to set up its own state, with princesses recruited from the gutting benches of a Tory fish house.
One of those will turn the Granite City into an icy wilderness.
Show administrator, Becky Hossick, 21, said: "Last year we broke all records for how much money was raised and we hope to match that this year.
"We accept all students from Aberdeen University, RGU and NEScol. They can all come along in March and audition.
"You don't have to be the best dancer and you don't have to be the best singer. You just have to have the spirit of show.
"Its the best thing you can possibly do at university. You make so many friends."
Assistant administrator, Amy Lamb, 20, added: "You just need to be able to crack a smile."
Last year the show, now in its 99th year, raised £122,625 for good causes.
The team currently have six confirmed donors but are looking for additional businesses to sponsor the event.
Tickets go on sale on November 26 and can be bought online or from cast members after auditions.
The show will run from April 22-25 at His Majesty's Theatre.
Regular updates will be posted on the Aberdeen Student Show Facebook page.