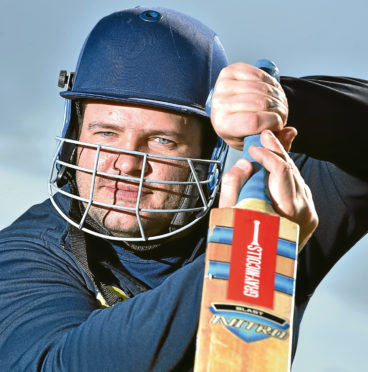 It's a very long way from Argentina to Aberdeenshire.
But now, the north-east's leading cricket club has appointed a man who used to coach Belgrano Athletic as it responds to being relegated during the summer.
Daniel Sutton, 30, who works as head of cricket at Aberdeen University, said he was relishing the opportunity to help revive the Mannofield side's fortunes by taking charge of the junior and senior squads.
And he believes his experiences accrued both in the Pampas and on campus will prove invaluable when he starts his new role as replacement for former coach David Cox.
He said: "I am looking forward to being the new Aberdeenshire head coach.
"I will coach both the junior and senior sections, which will give me a great overview of the players within the club.
"I know that there already are a number of talented juniors within the set-up, who are hoping to progress into the Caley Highlanders performance pathway and thereafter move on to Scotland representative cricket and a strong club support structure will support their development.
"From a senior point of view, we know that it is going to be a challenge gaining promotion to the EPL, but it is a challenge we are really looking forward to."
Sutton accepted his new role represented a major change from his time in South America, where he was at the heart of creating various development programmes.
He added: "Some days, I would start in a school with a group of 10-year-olds, who had never played cricket – they thought it was croquet – and it was a challenge.
"There are six men's teams who play in the first division in Argentina and eight second division teams. We introduced cricket into 30 schools in Buenos Aires, so there are probably 3,000 juniors playing the game now. And we also had a strong girls' section."
Aberdeenshire chairman, Willie Donald, said he was delighted at how the club had pulled together, following a disappointing season which led to the drop from the EPL.
And he revealed that Sri Lankan professional Hashen Ramanayake, 24, has been recruited to bolster the team when they launch their 2020 campaign next April.
He said: "Hashen is a exciting all-rounder, who is currently playing first-class cricket in Sri Lanka for Burgher CC.
"He comes from an excellent cricketing family, because his dad Champaka, who was the Sri Lankan bowling coach for many years, played 18 Tests and 62 ODIs and his brother, Himesh, has already represented the Sri Lankan under-19s at 17."