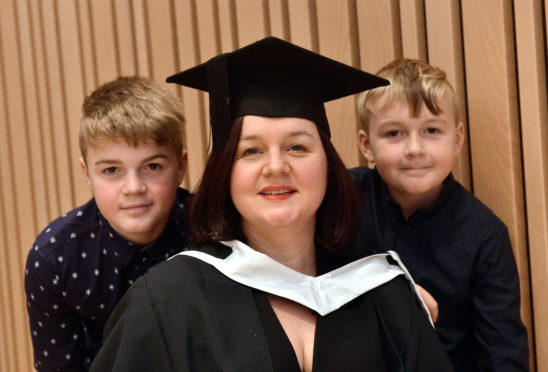 An Aberdeen mum-of-three has picked up a masters degree in data science after reigniting her passion for the subject.
Charlotte McLean, who is originally from Cardiff, lost her job during the oil downturn and found herself commuting to Edinburgh for a new job for three years.
The situation prompted her to take a leap of faith and go back to university to try and enhance her skills, and she jumped at the chance of gaining a role in the city she and her family had settled in.
The 45-year-old said: "I had been very technical at the start of my career but latterly found myself being moved more towards project management.
"The chance to get back to technical work by doing a technical masters was a huge draw."
After graduating with her master's degree, Ms McLean has since been headhunted by a data analysis firm.
"It was difficult to balance all aspects of my life whilst continuing with my education, but in the end it has given me a whole new set of skills and enhanced the ones I currently had that were a little rusty."