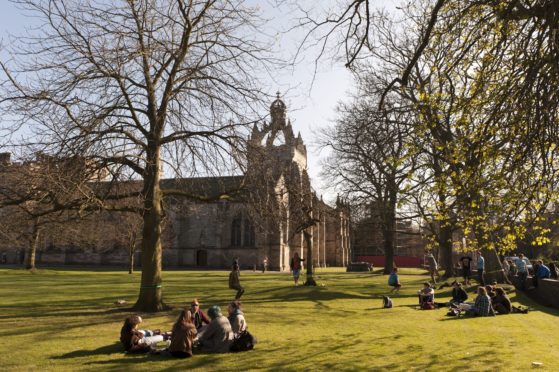 Student representatives yesterday warned soaring debt is having a major impact on the mental health of those in further education.
A shocking new report has found more than £5 billion is now owed in loans, with student debt "skyrocketing" over the last ten years in Scotland.
The value of loans taken out has almost trebled during that period, with those from the most deprived areas are borrowing more than richer students, according to analysis by the public spending watchdog Audit Scotland.
More than half-a-million face paying back sums running into thousands of pounds.
Last night the Highlands and Islands Students' Association (HISA) said debt was preventing people from going to university and putting strain on students' mental well-being.
The Student Awards Agency Scotland (SAAS) authorised £533.6 million worth of loans in 2018/19, almost three times the £187 million taken out in 2008/09.
The Audit Scotland briefing paper also revealed the total student loans debt in Scotland has more than doubled from £2.4 billion in 2010-11 to £5.5 billion in 2018-19.
HISA Vice-President Ash Morgan called for the return of student grants.
"Student debt is detrimental to the development of all students and often places strain on student's mental wellbeing," Ms Morgan said.
"Such uncertainty prevents people from becoming students and accessing education, over fears of the financial implications they may face in the future."
Opposition politicians claimed the figures showed the Scottish Government had broken its 2007 promise to replace loans with grants.
Students from the 20% most deprived areas borrowed on average £5,800 in 2017/18, compared with the £4,960 loans taken out by those from the richest areas.
Since 2000, loans have been provided to 654,000 individuals and the number of individuals with debt still to repay stands at 505,800.
The average loan per student rose from £2,420 in 2008-09 to £5,300 in 2018- 19.
In 2018-19, £7 million worth of debt was written off. This happens in circumstances where a person becomes permanently unable to work or that person reaches a time bar on having to repay outstanding monies.
Loans of up to £6,750 a year are currently available to college and university students
They are repaid with interest once recipients reach a salary threshold. For 2019/20, the threshold is £18,935.
The SNP came to power in 2007 on a pledge to "dump the debt" by removing repayments owed to the Student Loans Company.
The pledge, however, was dropped as a result of its cost.
Tory education spokeswoman Liz Smith said: "The level of student support matters so much to the decision made by our young people and that is why so many of them are angry that student loan debt has skyrocketed despite the SNP's promises to eradicate it."
Lib Dem education spokeswoman Beatrice Wishart called on the Scottish Government to repair the "decimated" bursaries and grants system.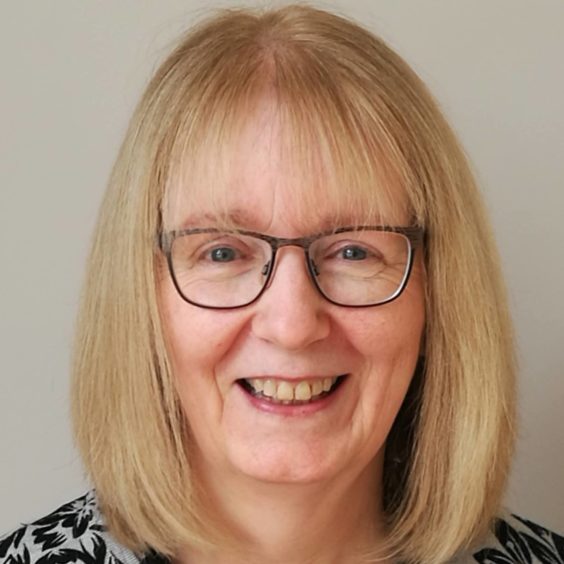 "Money is a very real worry for many young people at university," she said.
"It is no surprise the SNP's failure to tackle student debt is putting more strain on students' mental health."
An Aberdeen University spokeswoman said students in financial difficulty were encouraged to contact its student support team for expert help.
The spokeswoman added:  "The University also manages a range of funds that are available to assist students in certain groups who are struggling and experiencing financial hardship."
Robert Gordon University, meanwhile, said scholarships were available to the poorest and care experienced students.
An enrolment pack was aimed at those who needed financial help, with 76 students receiving a discount totalling just under £100,000.
University of the Highlands and Islands' Dean of Students, Dr Iain Morrison, said: "We are conscious of the financial constraints upon our students and provide advice and hardship-related support for those who might be struggling."
Higher Education Minister Richard Lochhead said: "More full-time higher education students are receiving financial support as we continue to invest record amounts in students with 148,890 last year, up 0.7% on the previous year.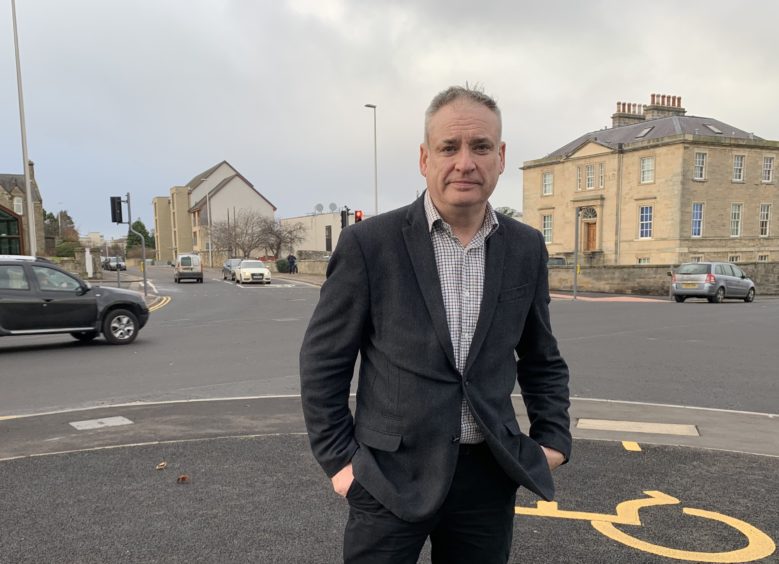 "Our commitment to free tuition means that, unlike elsewhere in the UK, Scottish students studying in Scotland do not incur additional debt of up to £27,000 and average student loan debt in Scotland is the lowest in the UK."
Mr Lochhead added that bursaries for the poorest had increased from £1,875 to £2,000 per year.