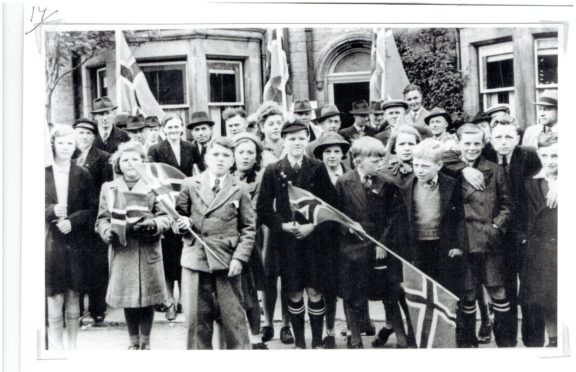 Hundreds of Scandinavian refugees flocked to the Moray Firth from Norway and Denmark when their homelands fell under enemy occupation during the Second World War.
And now, 80 years later, plans have been drawn up for a Norwegian ship to make a special voyage to Buckie in April to commemorate how the Moray community became known as "Little Norway" during the conflict.
For several years, the town had a Norwegian Consulate, while a Sjomannskirken – a seaman's church – opened in the main street in 1942 and King Haakon VII visited and met his compatriots the following summer.
And a group of Norwegian journalists are travelling to Moray next month, to investigate the many links between their country and the Moray Firth.
One of them, Connie Bentzrud, said: "I work with the Norwegian newspaper, Fædrelandsvennen, and some of my colleagues and I are visiting Buckie and Aberdeen to do stories on Little Norway and so on.
"The people actually doing the journey by boat are setting out from the southern part of Norway on April 9 and they are planning to reach Buckie in their 22ft boat about three to five days later."
Professor Peter Reid, of Robert Gordon University, has been one of the driving forces in highlighting the connection between the two countries and told the Press and Journal about the initiative to celebrate the 75th anniversary of VE Day later this year.
He said: "I was contacted by Bjorn Tøre Rosendahl, who is a historian at the Arkivet in Kristiansand, the Norwegian Archive for Peace and Human Rights.
"He is the expert on Norwegian sailors during the Second World War and had been put in touch with me by Aberdeen Maritime Museum.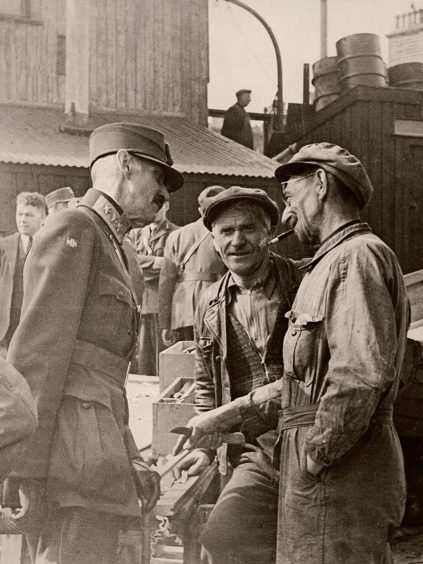 "In the course of the conversations, he mentioned that there was a local group in Kristiansand who wanted to take a boat over to Scotland in April this year to mark the 80th anniversary of the invasion of Norway and then the subsequent escape – on similar little boats – of so many Norwegians to Scotland.
"As a result of our conversations, it seemed that Buckie was the obvious place to come and now we are moving on with it.
"The intention is for a Norwegian group to travel from Kristiansand on April 9, then land in Buckie, and I am in the throes of getting people together, local councillors and community figures to be there to meet them.
"We also hope there will be a public event and Bjorn Tøre himself will come over to Scotland.
"We hope to organise a public talk by him in Moray about the Norwegians who came over on these boats in 1940 and 1941."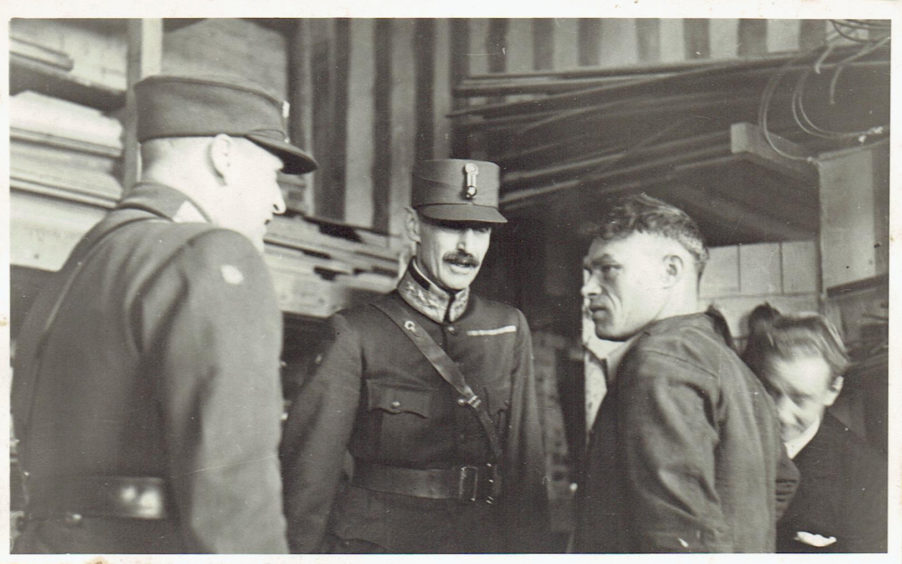 Prof Reid added: "What inspired me to get involved in investigating Little Norway was two-fold. Firstly, my grandmother married one of the Danish exiles and they went to live in Esbjerg after the war.
"But the other thing is that, in Buckie cemetery, there is the grave of a little six-year-old Norwegian girl, Aud Oline Ramstad.
"And, because she was buried near to my own family's graves, I look after it too, tidying it, repainting it and planting flowers.
"That set me thinking about researching the stories of the Norwegians and Danes who came and lived in Buckie more fully.
"This venture has drawn on archive sources, oral history testimony, personal narratives, photographic collections and newspaper reports."