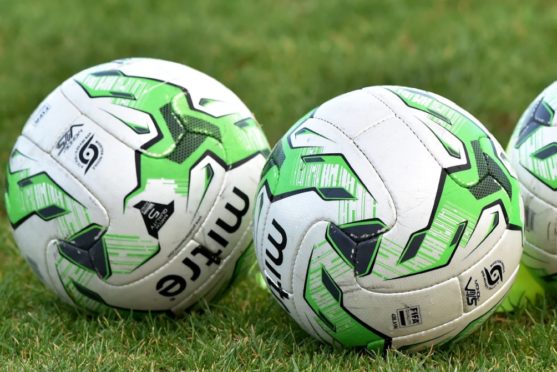 Two prominent north-east boys football clubs have supported the SFA's decision to introduce a heading ban for youngsters.
Children under 12 will be forbidden from heading the ball in training sessions with those aged 12-17 being offered a graduated approach.
Dyce Boys Club treasurer, Len Nicol has welcomed the new guidelines and thinks it has been a "long time coming".
He said: "I think it is a case of common sense. If there is any chance of injury, then it should be avoided.
"We are now reading horror stories of adults who are suffering from dementia because of it. The balls have improved, but they used to be much harder.
"With our young teams, we don't practice or teach headers at all. If the ball goes into the air, we tell the kids to avoid it – we teach them that the ball is meant to stay on the ground."
Banks o' Dee chairman, Brian Winton also agreed with the move and said it was "the right thing to do".
This comes after a historic Glasgow University FIELD study revealed a link between former players heading heavy balls and degenerative neurocognitive disease.
Ian Maxwell, Scottish FA chief executive: "While it is important to re-emphasise there is no research to suggest that heading in younger age groups was a contributory factor in the findings of the FIELD study into professional footballers, Scottish football has a duty of care to young people, their parents and those responsible for their wellbeing throughout youth football.
"The updated guidelines are designed to help coaches remove repetitive and unnecessary heading from youth football in the earliest years, with a phased introduction at an age group considered most appropriate by our medical experts.
"It is important to reassure people that heading is rare in youth football matches, but we are clear that the guidelines should mitigate any potential risks.
"We will also look to monitor and review the guidance as part of our commitment to making the national game a safe and enjoyable environment for young people."
Heading will now be considered a low coaching priority for those aged 12 to 15 with a heading burden remaining restricted to one training session per week for 16 and 17-year-olds across Scotland.
Dr John MacLean, who was involved in the study, said: "Since the publication of the report, we have consulted with colleagues on the football and medical sides at the FA and UEFA and I believe the guidance will help provide reassurance for young players and their parents nationwide."