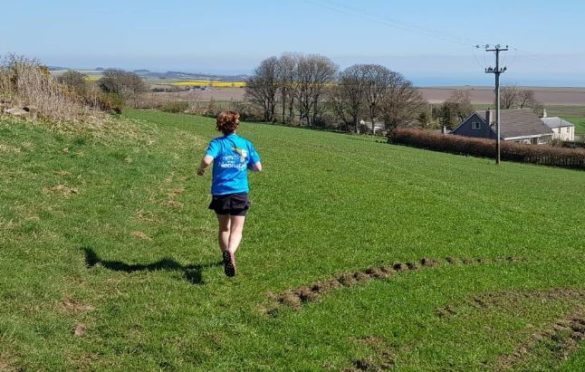 When Kate Robertson pledged to run 12 marathons in 12 months she knew there would be unique challenges – but never thought running 23 laps around a field would be one.
The Aberdeen University careers adviser managed to complete three of her planned runs before measures to limit the spread of coronavirus were implemented.
She had to improvise and think of creative ways to continue her fundraising efforts for the neonatal unit at Aberdeen Royal Infirmary.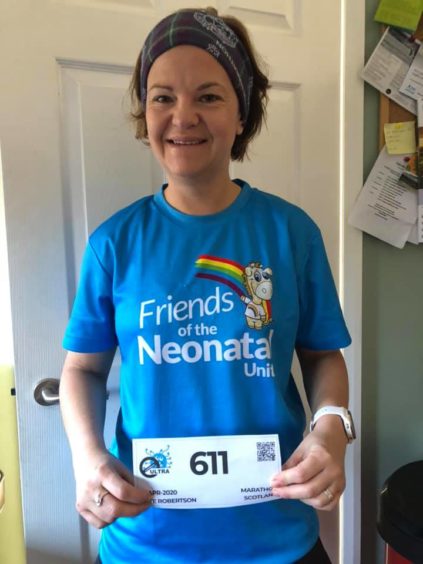 Mrs Robertson said: "The marathon in March was cancelled but we weren't in lockdown yet so I managed to choose a route and a friend joined me.
"Then we were put in to lockdown and my Manchester one for April was cancelled. I thought about using my garden, but there is a field just behind which is much bigger so I contacted the farmer and he was happy for me to use it."
Aberdeen University's Kate Robertson embarks on marathon challenge in 2020
Running 23 laps around the field was "different" but she was cheered on by her husband Ali and children Oli, 10, and Emily, seven, who even joined in every third lap and on her final stretch.
Keeping snacks and drinks on the garden wall, neighbours came out to wave and show their support.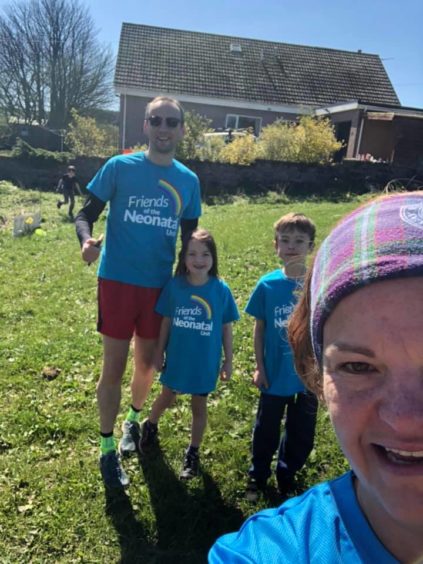 The Robertson family decided to raise funds for the neonatal unit after Emily had to spend three days there when she was born.
Mrs Robertson added: "It is phenomenal work they do and I can imagine that right now it will be even harder.
"They were really supportive and even though Emily didn't spend much time there we always knew we would want to raise some money for them because of the work that they did."
Mrs Robertson has also been dedicating her marathons to children who have spent time in the unit.
She has raised nearly £3,500.
Click here to donate.