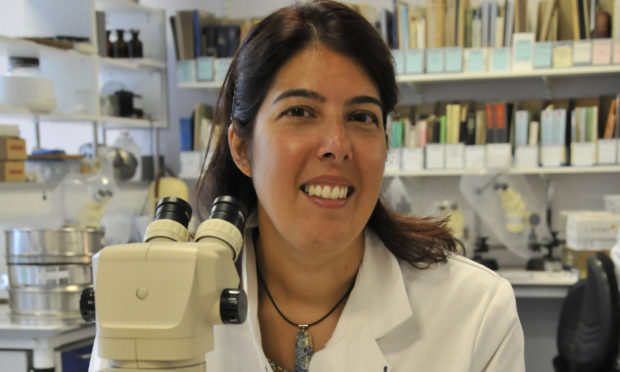 An Oban-based marine scientist who has played a key role in exploring microplastics in the world's oceans has been awarded a professorship from the University of the Highlands and Islands.
Bhavani Narayanaswamy, a senior lecturer and head of graduate school at the Scottish Association for Marine Science UHI, has earned an international reputation for her research on deep sea and Arctic ecosystems.
She has helped to attract over £5.3 million of research funding to SAMS UHI and has collaborated with researchers across the world.
Professor Narayanaswamy's work has revealed that tiny pieces of plastic are present in even the deepest parts of the marine environment. Her research has informed policy makers, government, the United Nations, businesses and fellow scientists.
She supports up to 50 marine science research students each year and mentored junior female scientists on an Arctic research cruise in 2018.
Prof Narayanaswamy also volunteers as a STEM ambassador, promoting science, technology, engineering and maths subjects to local school children.
She said: "I am grateful to the university for recognising that a professorship is more than just academic outputs, but also being a leader and an example to others, which is what I try to be.
"I hope this will inspire other parents to feel that, with the help and encouragement of colleagues and their employer, they can achieve their career aspirations."