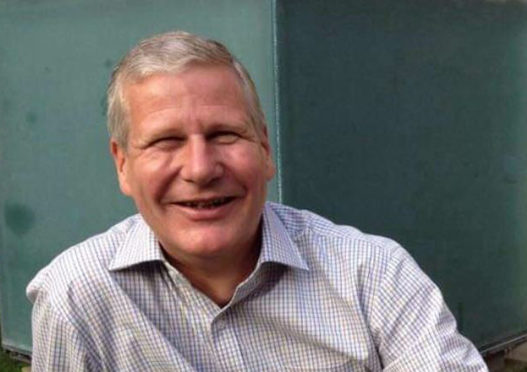 A north university boss who drove at 102mph has avoided a driving ban – after his solicitor argued he has to attend meetings across the north.
Iain Sandison, from Talmine on the north coast, is the chairman of the University of the Highlands and Islands' North Highland College, which has its main campus in Thurso.
The 58-year-old admitted to driving at 102mph in a 60mph zone on the B9176 at Aultnamain in Sutherland on June 28 last year.
He pleaded guilty to a charge of careless driving. He was originally charged with dangerous driving.
He was in a yellow BMW M3 and was stopped just before noon, with his speed recorded by a hand-held device. Traffic was light and conditions were dry.
Sheriff Sara Matheson fined him £600 and imposed nine penalty points on his clean licence at Inverness Sheriff Court yesterday.
The case heralded another new initiative to get more court cases dealt with during the Covid crisis.
Sheriff Matheson was provided a written narrative by the prosecution and Inverness solicitor Neil Wilson provided his plea in mitigation also in writing. The sentence was delivered in open court.
Mr Wilson asked the Sheriff not to disqualify his client because it would have an adverse effect on his role as chairman of the college and his attendance at meetings throughout the Highlands. Mr Wilson also pointed out that Sandison's family would also be affected and that the offence was out of character.
North Highland College UHI is one of 13 academic partners and research centres that make up the University of the Highlands and Islands, spread across the region and into Moray. This allows UHI to deliver further and higher education programmes at campuses in Thurso, Halkirk, Dornoch and Alness.
Mr Wilson said Sandison also had to drive to Inverness.