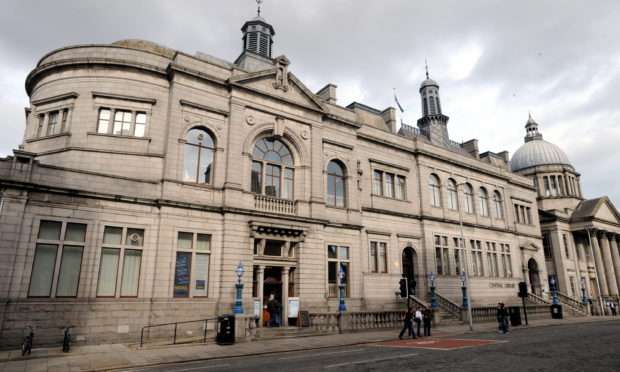 A new academic project to examine the importance of public libraries across Scotland and their role in communities during lockdown has received a major funding boost.
Professor Peter Reid, of Robert Gordon University's school of creative and cultural business, has been awarded £16,000 from the UK Arts and Humanities Research Council to carry out his research.
Professor Reid will use the cash to examine how public libraries have responded to the lockdown, how they adapted to using digital-only services, and explore the impact that lockdown has had on library users.
The research will also aim to find out more about the difficulties faced by those who find it difficult to access library services online.
The professor said: "In recent years, public libraries in Scotland have been strongly supported through Scottish Government initiatives on health, wellbeing and inclusion through the public library improvement fund.
"They are seen as highly trusted public spaces; playing a major role in supporting disadvantaged or socially-excluded members of the community, aiding wellbeing, developing literacy, supporting economic growth, as well as all the other social and cultural functions libraries habitually fulfil.
"The lockdown has meant they have been compelled to adapt their offerings significantly and, often, creatively.
"Many have reported surges in the borrowing of e-books, some have developed online book clubs or are using their 3D printers to create personal protective equipment, or really imaginative online storytelling sessions, such as in Shetland."
Professor Reid added: "It is anticipated that this piece of research will identify good practice and will offer learning across the sector for managers of public libraries services both in Scotland itself and, arguably, beyond as well.
"The research will, in addition to recording what happened, also have the capacity to inform the development of future public library policy in Scotland as well as enhance our understanding of service delivery, models of governance and resilience."