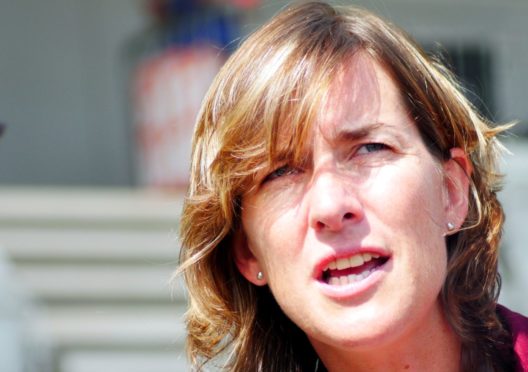 This should have been the week when Dame Katherine Grainger was winding down and relaxing after being a high-profile guest at the 2020 Tokyo Olympics.
But instead, the chairwoman of UK Sport, who is Britain's most successful-ever female Olympian, a medal winner at five consecutive Games and who stood at the top of the podium in London eight years ago, is grappling with a labyrinthine series of challenges as she and her colleagues respond to the Covid-19 pandemic.
It's a far cry from the jubilant reception she enjoyed when the 44-year-old rower visited her special gold post box in Aberdeen in 2012.
And Grainger told the Press and Journal there are no easy answers or quick solutions to the problems which have affected every sport across the globe.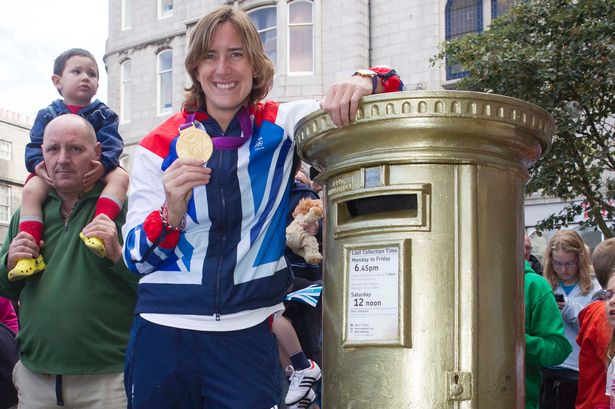 She said: "UK Sport is no different from any other business, sector or individual in that right now we all find ourselves in a very different 2020 from what we were expecting.
"If this had been the year we had originally planned for, I'd just be unpacking from returning from the Tokyo Olympics and would have a few days to do my washing and then repack to return for the Paralympic Games.
"Instead, we all find ourselves working from home and spending more hours on video calls than anyone ever imagined was possible.
"The new challenges for us include the fact we are now in a five-year cycle leading up to the next Games rather than the traditional four-year cycle.
"That has meant every Olympic and Paralympic sport is in uncharted territory and has faced difficulties with regard to looking after athletes, extending people's jobs, planning for training at home, and arranging the return to training with the correct social distancing.
"It also isn't clear what will happen about qualification for the Games next year and how international (and indeed national) travel will be affected and for how long.
"On a more simple level, we don't know when our office building will reopen and how that might operate when it does.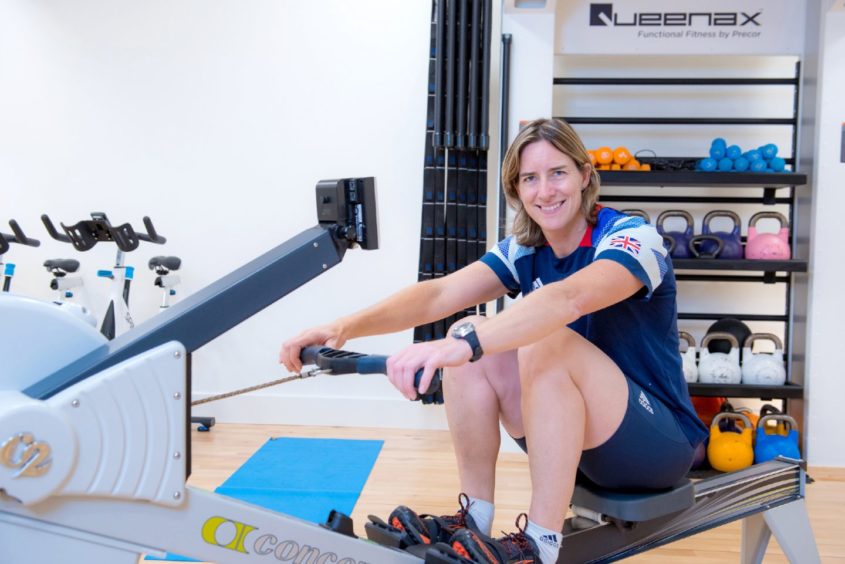 "The office always feels like a very sociable people-focused world to work in and it has been strange not to have had any face-to-face meetings for months."
Grainger, who also recently became the first female rector of Glasgow University in its 569-year history, rallied from different setbacks during her own career, including finishing second at the Olympics in Sydney, Athens and Beijing.
But she realises how many competitors' 2020 vision has been dashed and the impact which lockdown has had on a range of mental health issues.
She added: "The athletes who are missing out on Tokyo this year are experiencing something that no other athletes have been through, so it's difficult.
"But my experience with athletes has always been that they are some of the most resilient and adaptable people.
"Yes, it will have been disappointing and upsetting for many to have missed out on this summer.  That's expected and understandable.  I think, however, that the athletes who will do well will be those who can now change their focus to next summer and who can find a way to turn this delay to their own advantage.
"Whether it gives them more time to prepare physically or to try new tactics and training or to take time to rest and recover or to get a wider perspective on the world, there can be many benefits found in the current situation that will be different for every individual.
"Hopefully, the Games will go ahead as planned next year and the athletes will be part of something truly special: perhaps after the pandemic, it will be the first global moment of connection and reunion that can celebrate the human spirit.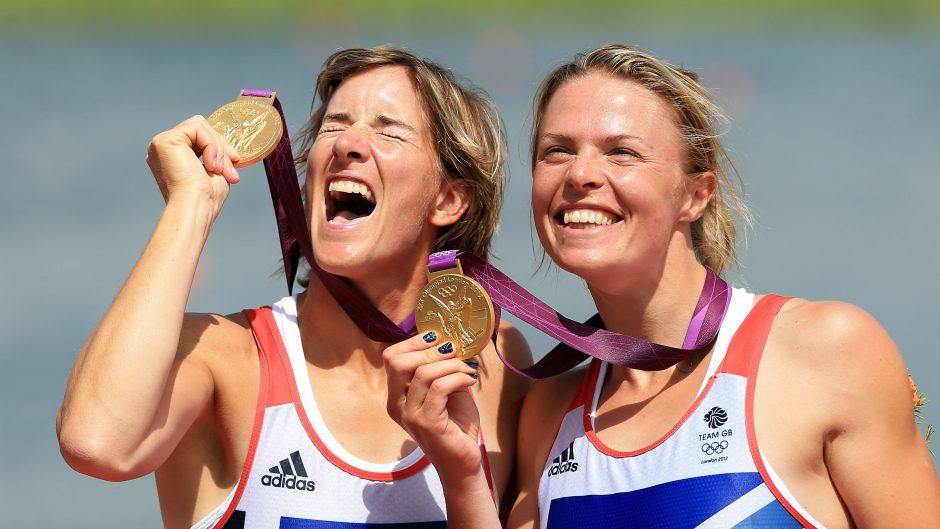 "But I think it's absolutely crucial that we are talking more openly, honestly and comfortably about mental health issues.
"With regard to exercise, we have seen through lockdown that while most of our lives were restricted, it was still considered important that we could take some exercise every day.
"The physical benefits of exercise have long been recognised but increasingly the mental, psychological and emotional benefits are also being understood.
"I notice it myself. I've never spent so long at a desk or in front of a computer and I find just getting outside for a walk or a run or bike ride is essential and helps me enormously."
When Grainger won her first (of six) World Championship title, she celebrated by buying a saxophone. To her chagrin, she has never found the time to learn how to play it, but insisted that she will "one day".
And if her my house was on fire, she explained the first thing she would run to rescue is the karate black belt she was awarded while still at school nearly three decades ago.
She added a revealing story about her attitude to being informed she can't do things.
Grainger said: "At the age of six, I was one of only two girls in the whole class to be told I couldn't sing well enough to be in the school choir.
"It has scarred me for life when it comes to singing in company – but I still sing loudly and joyfully and often when I'm alone."
As always, even in a pandemic, and whatever one former teacher might have thought, she is hitting the right notes.
KATHERINE GRAINGER'S OLYMPIC INSPIRATIONS
"My first inspiration was Dot Blackie, who first forged the way ahead from being an Edinburgh University Boat Club member to becoming an Olympian.
"On the water, Steve Redgrave and Matthew Pinsent set the standard for the GB rowing team and were a huge support.
"Off the water, seeing [Australian athlete] Cathy Freeman light the Olympic flame in Sydney and then watching her win the 400m final was electric.She handled so much expectation and pressure with grace, style and speed.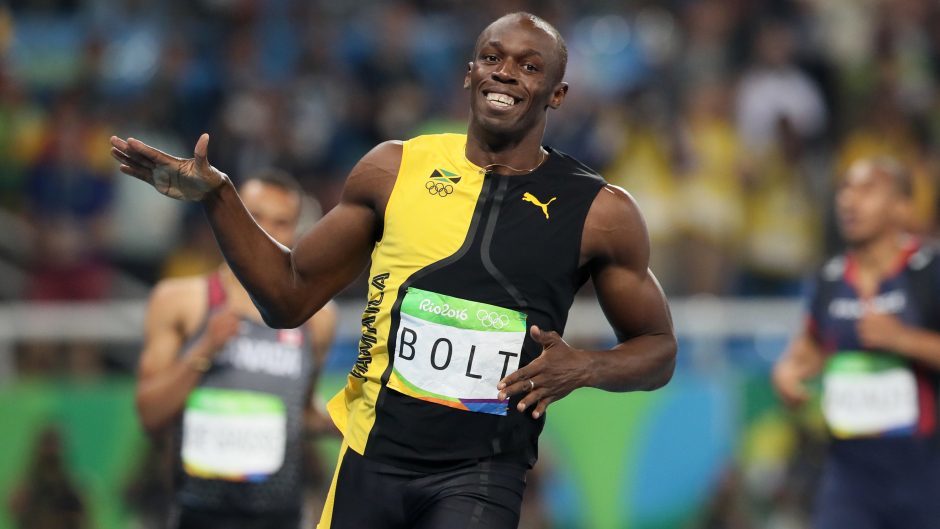 "More recently, watching the GB women's hockey team make the journey from not qualifying for the Athens Games to winning bronze in London, then showing incredible teamwork to win in Rio in 2016 was truly inspirational.
"And I really miss the fun which Usain Bolt always brought to the athletics track during his career."