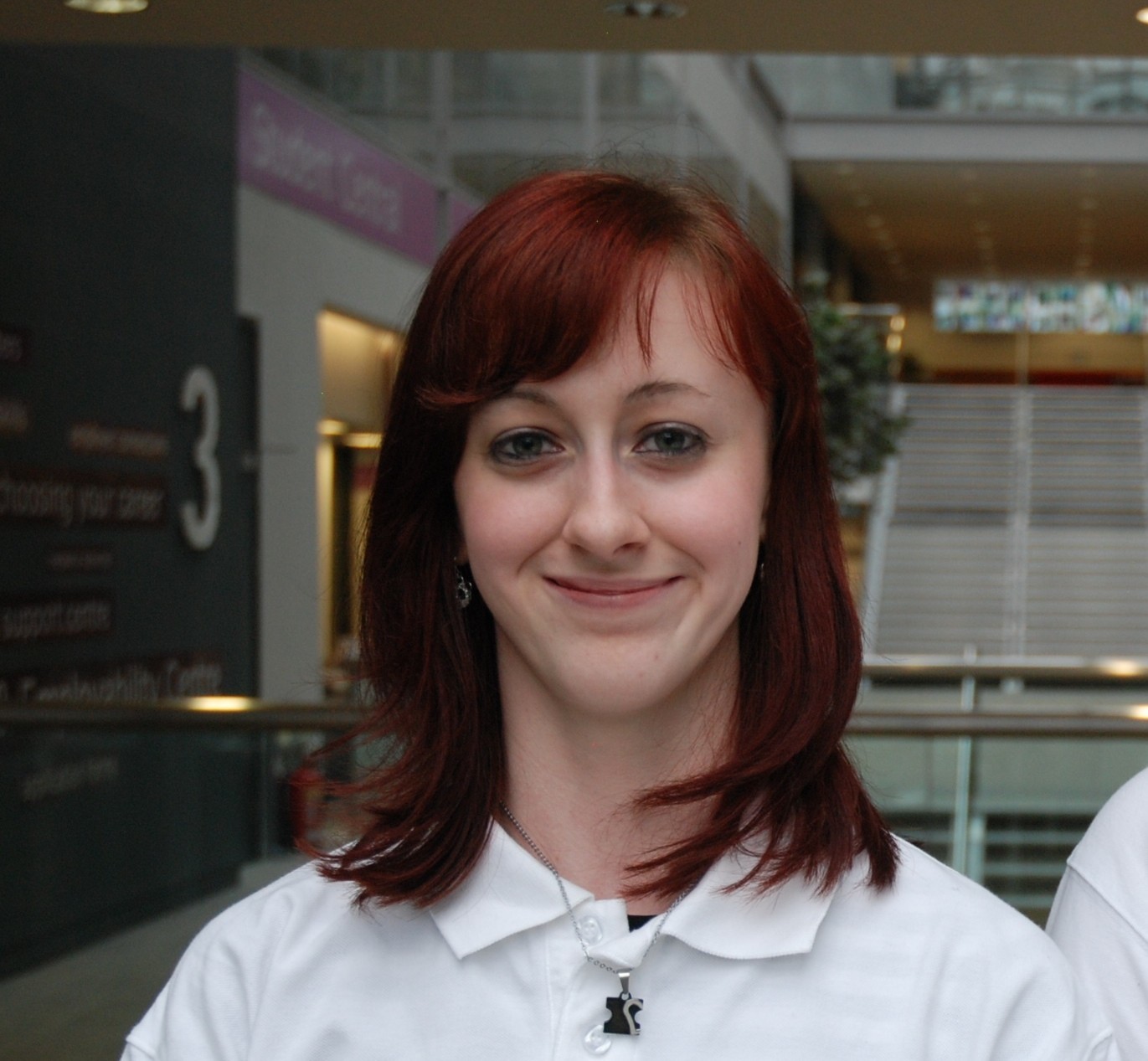 An aspiring occupational therapist learns how to go about finding her first step onto the career ladder.
Name: Ashleigh Grant
Age: 17
School: St Machar Academy
What would you like to be when you are older?
I would like to become an occupational therapist.
Why does this job appeal to you?
This job appeals to me as I've always wanted to have a job in healthcare and OT particularly will allow me to work with a wide spectrum of people and help with a variety of different medical conditions. Being able to help patients manage tasks independently in different areas of their lives is a remarkable thing which I am very excited to learn more about.
How long have you wanted to do this?
I have wanted to be in this profession for about 2 or 3 years now. I'm very enthusiastic about discovering what OT has to offer.
Dawn Mitchell
Subject lead in Occupational Therapy at Robert Gordon University:
Occupational therapists are professionals who work with people of all ages who as a result of physical or mental illness may have difficulty performing everyday tasks or being as active and independent as they would like.
This is likely to be every day tasks such as getting up and dressed, cooking a meal, going shopping, going to school or work, or be being able to take part in leisure activities.
As an occupational therapist, you will be a vital part of the Health and Social care team, enabling people to recover from injury and illness and to regain independence to enjoy life to the full.
Occupational therapy is a very rewarding career and provides numerous opportunities to choose from. You can work in a variety of settings including, a hospital, a care home, a school, or a prison.
By studying to become an occupational therapist you will learn about the different health conditions that can affect people. You will also go on practice placements which take place in a variety of settings throughout Scotland and are designed to help you integrate and apply occupational therapy skills and knowledge.
As an occupational therapist, it is important that you are interested in working with people and that you are a good communicator. You should be practical, a problem solver and creative. You also need to be able to work on your own initiative and be able to work with other people as you will be working as part of a team made up of many different professionals.
Studying a science such as Human Biology and also English at secondary school is essential for occupational therapy. Psychology, Sociology, Modern Studies or creative subjects such