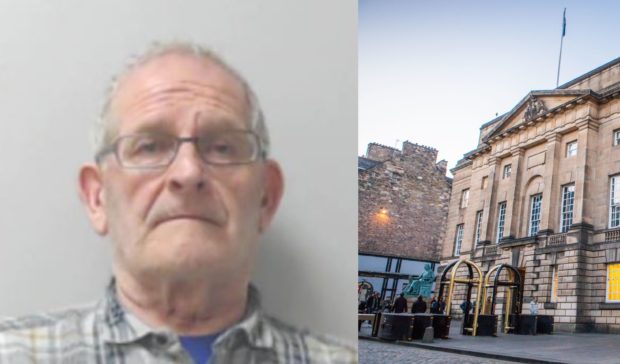 A former headmaster has been jailed for nine years after subjecting a girl to a decade of sexual abuse.
Arthur Hutchinson began molesting the victim when she was eight in Thailand and continued when he rented her a flat as she moved to Aberdeen to pursue higher education as a teenager.
The High Court in Edinburgh heard that 74-year-old Hutchinson was "very controlling".
Hutchinson, who moved to Thailand in 2010 and began subjecting the girl to repeated rapes that year, continued to abuse her when she went to university in the north-east.
During some of the attacks, several of which he filmed, she was unconscious after he used a cloth soaked in lighter fuel to sedate her.
Hutchinson amassed a collection of photographs and more than 50 hours worth of videos showing the abuse, which were found by police on his computer equipment after the girl moved to Scotland.
The victim opened up to a counsellor after an argument with the rapist and sobbed uncontrollably as she revealed what she had been subjected to. Police were contacted and officers arrested Hutchinson in Aberdeen.
Lord Fairley said the crimes had involved "a high degree of coercion and control" by the former schoolteacher.
The judge today said a background report prepared on the offender showed that he demonstrated "little or no empathy or understanding of the effect of your long term abuse".
Hutchinson, who followed proceedings by a video link to HMP Grampian, earlier admitted sexually assaulting the girl from the age of eight in December 2010 in Thailand and later raping her in the Asian country and at an address in Aberdeen.
He also pled guilty to making indecent photos of the child between September 2014 and January this year in Thailand and Scotland.
Advocate depute Richard Goddard QC said the victim's family lived in relative poverty and the girl felt a responsibility to obtain an education to provide for herself and them.
Mr Goddard said: "The complainer did not resist the accused's advances because she was afraid that he would withdraw financial support from her family and stop her education."
He said the victim, now aged 18, began seeing a counsellor and in February this year disclosed the sexual abuse.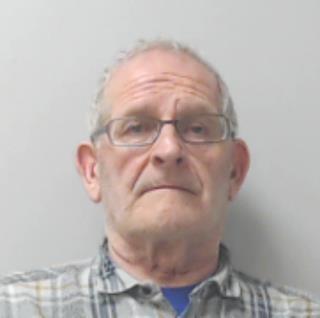 Hutchinson, a first offender, admitted the sexual conduct but suggested she was a willing participant.
Defence counsel Graham Robertson said that after 41 years as a teacher Hutchinson retired in his early 60s before moving briefly to Cambodia and then settling in Thailand.
Mr Robertson said he now realised that there was a high probability that he would end his life in prison for offences that were "shameful, disgraceful and abhorrent".
Hutchinson, who was latterly a headmaster at a secondary school in West Yorkshire, was placed on the sex offenders' register indefinitely.
His conviction was welcomed by the police.
Detective Inspector, Karen Main based at the North East Public Protection Unit in Aberdeen said: "We welcome today's outcome in what was a particularly harrowing case of sexual abuse for the victim over a prolonged period of time.
"Hutchinson previously had a career in education, spanning over 40 years and systematically abused his position and trust to commit the most abhorrent levels of abuse on his young victim. She has shown enormous strength and courage to speak out and tell her story.
"The outcome of today's proceedings should serve as a timely reminder that justice will be served, irrespective of where or when the crimes were committed.
"Any form of sexual abuse is a serious criminal offence and is a priority for Police Scotland.
"We know it's not easy for individuals to come forward, especially if the crimes have occurred some time ago, but please be reassured that we can help and support you and put you in touch with agencies and specialists."