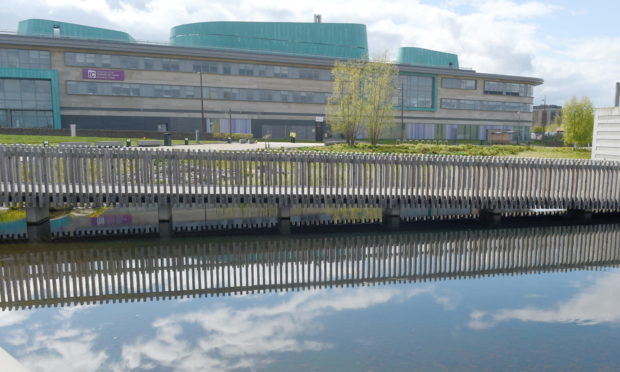 An education union has raised concerns about the threat of compulsory redundancies among lecturers at Inverness College.
A petition started by the Further Education Lecturers' Association, part of the Educational Institute of Scotland, had been signed by nearly 800 people by last night.
The college, which employs 420 staff, is one of the largest partners in the University of the Highlands and Islands' network of 13 institutions.
It was revealed in June it aimed to save £800,000 over the next year, with bosses saying the pandemic had heightened financial concerns.
They said they were consulting on staff costs, including a voluntary severance scheme, but were committed to avoiding compulsory redundancies where possible.
EIS/FELA said throughout lockdown staff at the college have worked tirelessly on behalf of students, "showing flexibility, resourcefulness and goodwill to ensure that our students' education continued under lockdown".
A spokesman said: "Staff were notified at the end of June that their jobs were under threat.
"Management have threatened that if they fail to gain volunteers for redundancy then they will move to compulsory redundancy.
"EIS/FELA Union members at the college met and are calling for management to drop the threat of compulsory redundancy."
The union said in times of serious economic downturns student numbers increase as people turn to further and higher education to up-skill.
"There is currently no slack in the system at the college, demand for courses is likely to increase, and yet management are planning to slash numbers of staff," the spokesman added.
"How can we support students in this new normal if there are less staff?
"How can we support economic recovery if there are less teaching staff to retrain our workforce and improve the outcomes for our community?
"The people of Inverness and the Highlands and Islands are entitled to further and higher education as much as those across our country.
"Why should lecturing staff pay the price for the deficit and failings to manage the finances at Inverness College UHI?"
A college spokeswoman said: "In consultation with unions, colleagues and the board we have been able to mitigate the scale of further action by opening up a voluntary severance scheme and alternatives to redundancy.
"Through these early interventions, we have managed to avoid compulsory redundancies.
"We continue to work closely with unions, colleagues and the board to achieve efficiency savings in a way that minimises impact on staff and our students."
The college said previously the sector was facing significant challenges amid rising costs and a decline in core income.