John Alexander has been primed for the pinnacle of parliamentary politics, but the devoted Dundonian might well consider that a demotion.

The leader of the city council has impressed colleagues since landing the high-pressure local authority post, aged just 28.
However, he is adamant that he is not among those who would view the role as simply a stepping stone to Holyrood or Westminster.
"The only reason I got into politics is because I wanted to make Dundee a better place. That is genuinely the only reason," he said.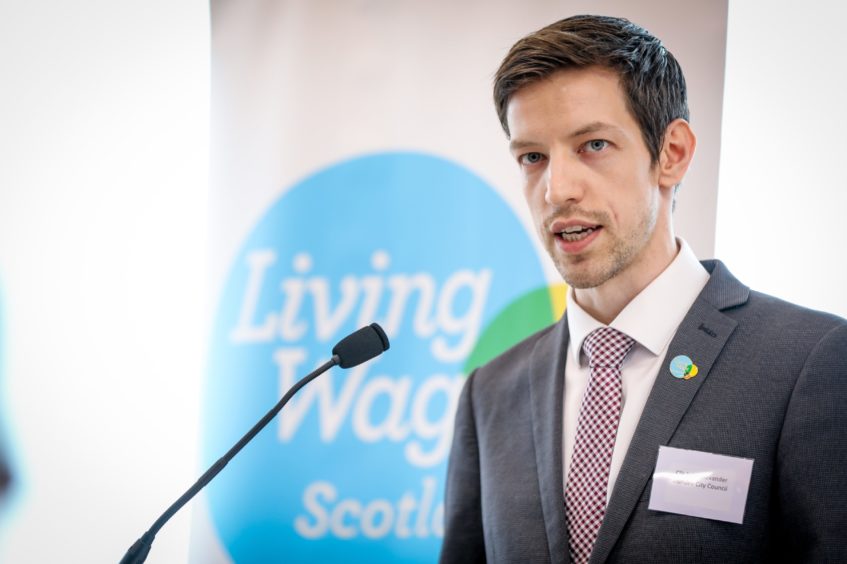 "In the lead-up to next year's Scottish Parliamentary election I have been asked and lobbied by colleagues and members to see if I wanted to put myself forward for the list or a constituency seat.
"But, to be honest, I have kind of pushed back against that because, as far as I am concerned, I was elected to finish this term and to do what I set out to do, which was to make Dundee a better place."
For Mr Alexander, questions about his own future expose a wider problem with the perception of local politics as somehow inferior.
"I would never rule it out, but I would also say that in many people's minds they see this ladder where you become a councillor and then you become an MSP and then you become an MP," he said.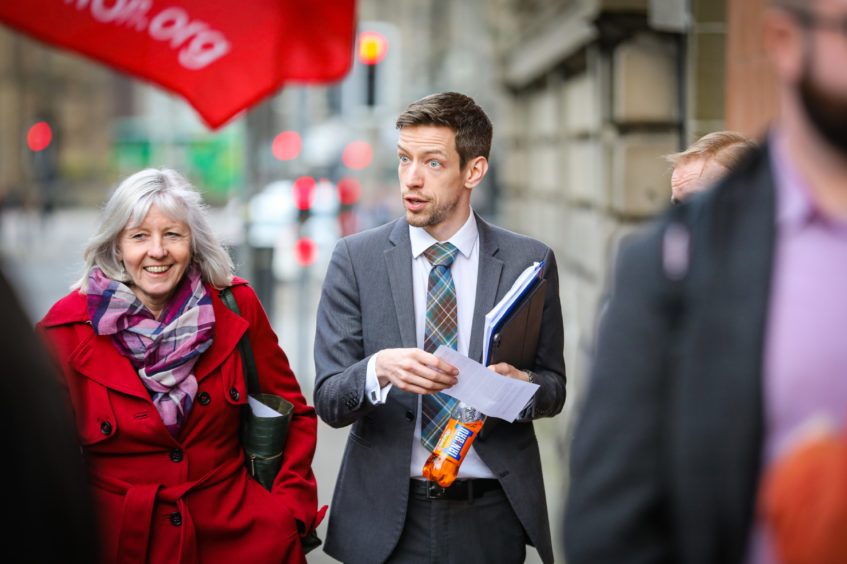 "And I think that is completely wrong and it kind of irritates me because, as far as I'm concerned, one of the most important roles we've got in politics is a local councillor.
"If you go into a local primary school and ask, 'who lives in a council house, who stands at a bus stop, who walks on a pavement, who goes to the library?
"All of those vital services that people take for granted but don't really realise, appreciate or think about is that it's the council that delivers them, it's not national government.
"The things that are most important to people, whether it is their bins getting picked up or their school provision, that is delivered by a council and by councillors taking decisions, not by the Scottish Parliament or the UK Parliament.
"I think local politics is absolutely where it is at. It's where you can make the biggest difference and you can also see the difference that you are making."
Talking shop…
Mr Alexander was born, raised and educated in the Strathmartine ward he represents, where his parents and grandmother also live.
As a teenager, he started working in a local newspaper shop, and kept the part-time job for the best part of a decade, including after his election to the council in 2012.
"I used to say I was one of the only councillors where you could go to your local shop, get a loaf of broad and a jug of milk, but also complain about your potholes and your overgrown grass," he said.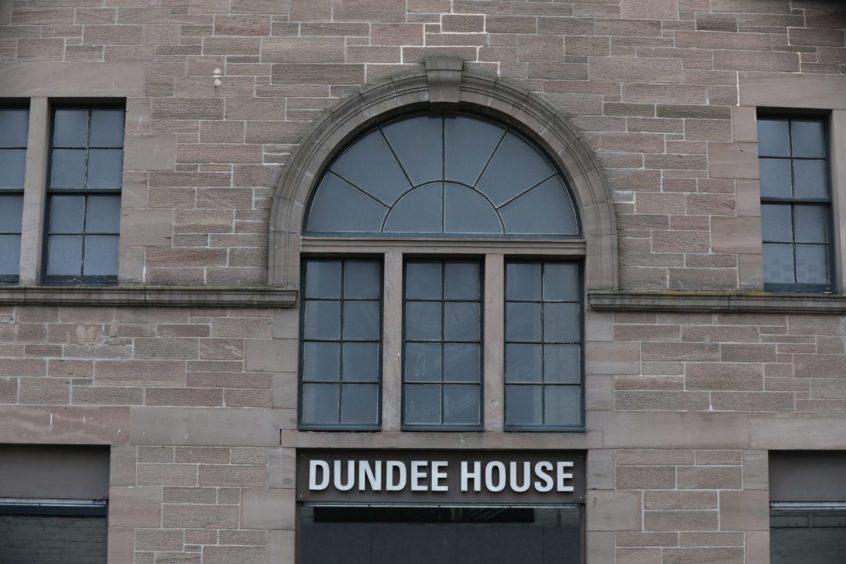 Politics had not been his intended path, but Mr Alexander had always been interested in the subject, from an early age.
"In terms of getting involved in the party and standing for election, it wasn't necessarily something I had ever aspired to do," he said.
"I was always interested in politics. I would describe myself as a bit of a politics geek, it was always my best subject at high school, it was something I was really interested in.
"I originally went to university at Dundee to study law and then subsequently changed course to politics and international relations.
"And it was only after being at university for a couple of years, to be honest, that I got involved in the more formal political setting, I got involved in the local party."
'Methodical' about choosing SNP
Mr Alexander's father had been a staunch trade unionist, like so many in Dundee, but Labour's influence and domination in the city was on the wane.
"I was more engaged with what was going on locally. I was seeing the different approaches that were being taken, and obviously the national political scene as well," he said.
"I didn't just jump into one political party, I took my time, thought about the issues that were important to me and researched it.
"I was quite methodical about that kind of approach, and it was clear to me that the SNP were the party that most aligned to my views."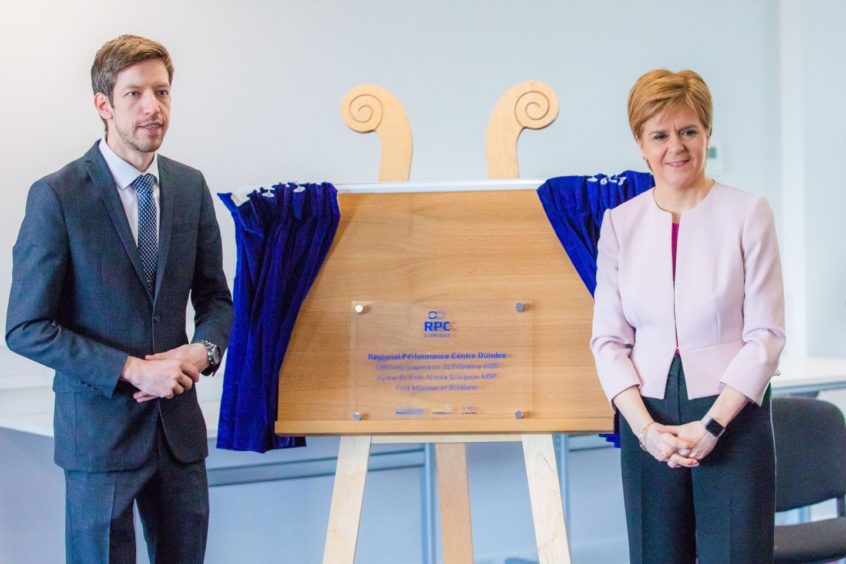 It was a conversation with a future colleague on the council that persuaded Mr Alexander to stand for election in 2012, and become the city's youngest councillor, at 23.
"Everybody has got different perspectives and who is to say somebody that is 60 years of age has better or more life experience than someone who is 30?" he said.
"Years don't necessarily equate to experience, so I decided to throw my hat in the ring and not long after went to the vetting process, was sent to the selection and stood for election in the area I grew up in."
Mr Alexander's first job on the council was as depute convener of housing, under the then-convener, Jimmy Black.
"It has been a whirlwind ever since. Because within 12 months, Jimmy Black decided he wanted to take a step back, and I was asked by the leader to step up and take over the leadership of the department," he said.
"So obviously, I was a 24-year-old having oversight over a department that maintains and oversees 13,000 properties and tenancies, and a budget of £50 million-odd.
"It was a big task and something I was very conscious of, and it has just gone from there."
John has stood out in his leadership abilities and has been a huge advocate for Dundee and is someone who leads from the front and has gained respect across the political spectrum."

Shona Robison MSP
After an amalgamation of departments Mr Alexander became convener of neighbourhood services.
In 2017 he was selected as leader of the SNP group and, aged 28, was appointed leader of the council following the election in May of that year.
"I can honestly say I've enjoyed every minute, even the challenging bits," he said.
Recognition has followed for Mr Alexander, including being named Local Politician of the Year at the Scottish Politician of the Year Awards 2018.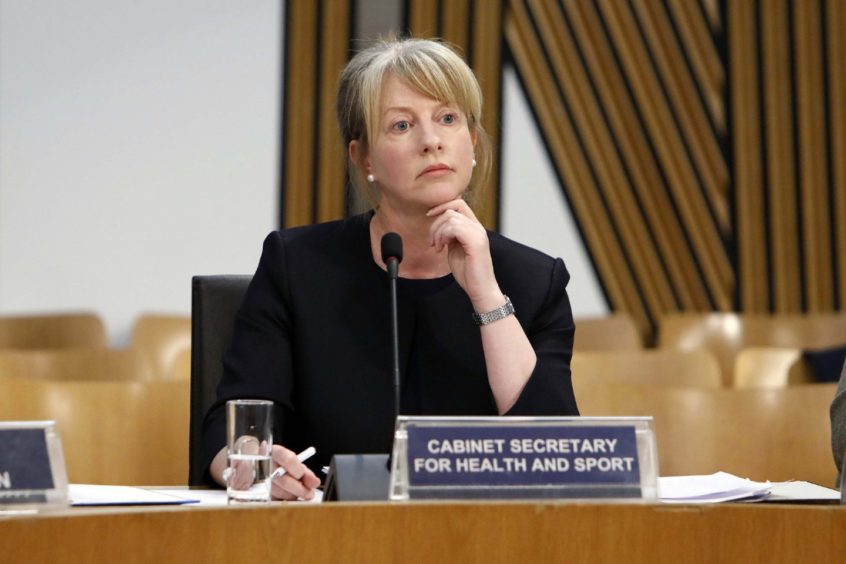 Dundee City East MSP Shona Robison, a former health secretary, said: "I've known John for many years and have watched his swift rise from being a hard-working councillor to, now, leader of Dundee City Council.
"Although one of the youngest leaders, John has stood out in his leadership abilities and has been a huge advocate for Dundee and is someone who leads from the front and has gained respect across the political spectrum.
"I think John has a future in politics at the highest level, should he wish to pursue this."
'You carry that weight on your shoulders'
Mr Alexander was clear he would have to carefully consider his next move, including whether he would remain on the council after the next election.
"I am going to see out my term, and the next council election isn't for a couple of years," he said.
"I'll weigh everything up at that point and decide whether I even want to stand for election again.
"I'm not the type of person that goes into every election thinking I will continue regardless.
"I've got a young family, I've got a five-year-old and a three-year-old, and you miss out on a lot because of the nature of the job, and how time-consuming it is, and how important it is."
He added: "You carry that weight on your shoulders."
---