Charles Kennedy would no doubt have smiled at the thought of David Green running the Liberal Democrats' UK-wide media operation from the living room of his parents' home in Muir of Ord.

Not only because the makeshift communications hub was one of the many unusual home-working scenarios caused by the coronavirus crisis across the country this spring but because his protégé was already calling the shots in his former party, and was doing so from Mr Kennedy's old Ross, Skye and Lochaber seat.
Mr Green, acting head of media for the Lib Dems, was just 21 and nearing the end of his politics and international relations degree at Aberdeen University when he landed a job working for Mr Kennedy in 2013.
"What a learning curve," he recalled. "Very often you get time to learn. But when your first proper job out of university is working for a national figure, it's a bit of an insight."
The former Dingwall Academy pupil was already well versed in the party's politics by then, however.
Federalism, Danny and Charles…
He had joined in 2010, at the suggestion of Dingwall and Seaforth councillor Angela MacLean, just as the party's popularity was plummeting as a result of its coalition with the Conservatives at Westminster.
Mr Green had also served with the Lib Dem youth wing for two years, and studied Lib Dem policies at university.
"Believe it or not, I did my dissertation on federalism, and I had interviews with Danny (Alexander) and Charles and various other people about what they thought about it. It was the most Lib Dem dissertation you could imagine," he said.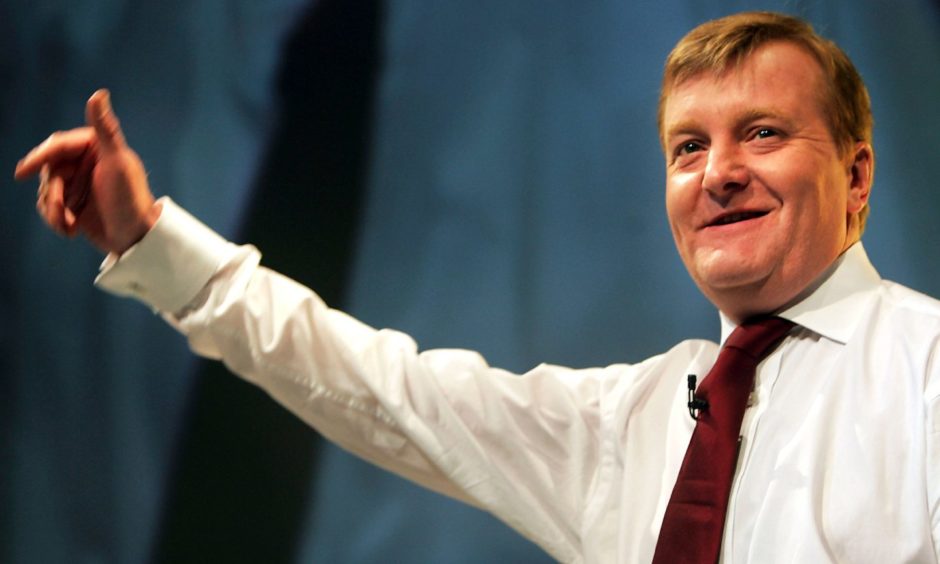 As a charismatic former party leader, and a critic of the electoral pact with the Tories, Mr Kennedy was initially able to distance himself from criticism of the coalition.
However, he was at the forefront of another battle by the time Mr Green joined his team in 2013.
"The independence referendum just changed things dramatically," he said.
"I was obviously very fortunate to then get to work for Charles, somebody I had always looked up to and who became quite a significant player in the referendum campaign, particularly for the Liberal Democrats."
He added: "I remember being out in Portree, at a hustings for the referendum, and just getting to stand at the back and to know you had the chance to brief the guy before they went on, and to know exactly what lines he was going to use, and the way he engaged with the audience.
"It was never about the party-political point-scoring, it was just about meeting people where they were, talking about the issues that mattered to them.
"You can't get a better internship in politics than that, I think."
An introduction into politics
Because of his enduring popularity, few expected the SNP surge of 2015 to oust Mr Kennedy, until the final weeks of what became a bitter battle in Ross, Skye and Lochaber.
"Charles himself said it was an election he had never quite experienced himself, in terms of the discourse," said Mr Green.
"Obviously there was a fair amount of abuse that was heavily reported at the time.
"To have that as the first campaign that I had professionally worked on, and I'd been involved in campaigns in Aberdeen beforehand, that was a sort of an introduction into politics, to say the least."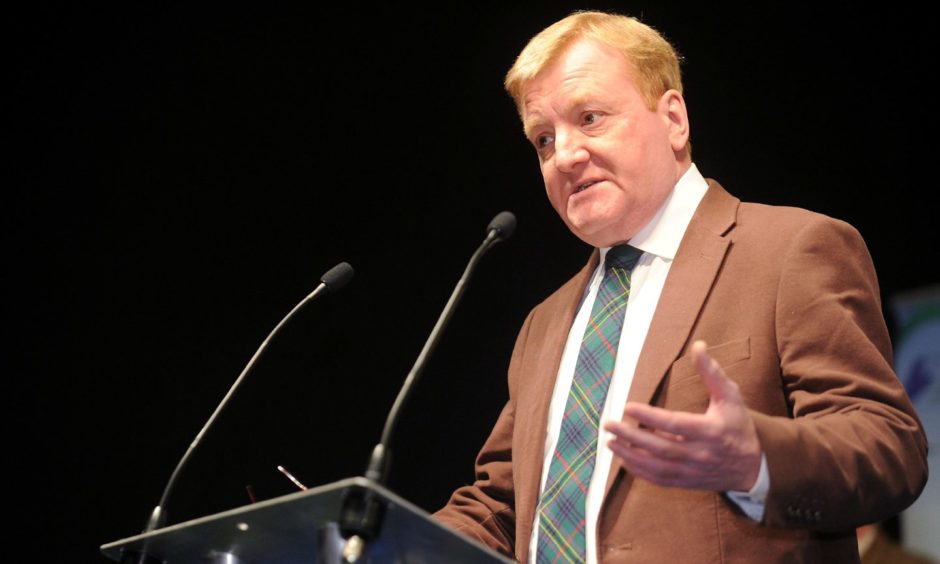 The tragedy and trauma of Mr Kennedy's death, three weeks after his election defeat, will never be forgotten by his young assistant.
"I'm sat here… in my family home right now, and I still remember that this is where I found out Charles had died," said Mr Green.
It was just so surreal, but I'm certainly still very sad about it, as many people are. It was a very tough thing to deal with."
"I got a call at 6am, and I just couldn't quite believe it, because I'd only been texting him a couple of days beforehand about a meeting we were due to have a few days after he passed away.
"Because Charles was still really up for being involved, particularly with the European campaign we were due to have. He was up for the fight.
"So it was a huge shock. I think the toughest experience of it all was because I was a press contact for him, I spent that whole day I found out he had passed away taking calls from journalists.
"It was just so surreal, but I'm certainly still very sad about it, as many people are. It was a very tough thing to deal with.
"But, I mean, I sort of look at it… his sort of style of politics, the issues he picked up, the bravery to take a stand when it wasn't a popular thing to do…
"There are a lot of things I'm very fortunate to have learned from him."
Lib Dem lessons
Mr Green, who went on to work for Orkney MSP Liam McArthur before switching to Westminster, said he now ensures the next generation of Lib Dems learn the same lessons taught to him.
The 28-year-old also revealed that, on important or poignant occasions, he and Scottish party leader Willie Rennie often now wear the type of Mulbuie tartan tie that was a favourite of Mr Kennedy.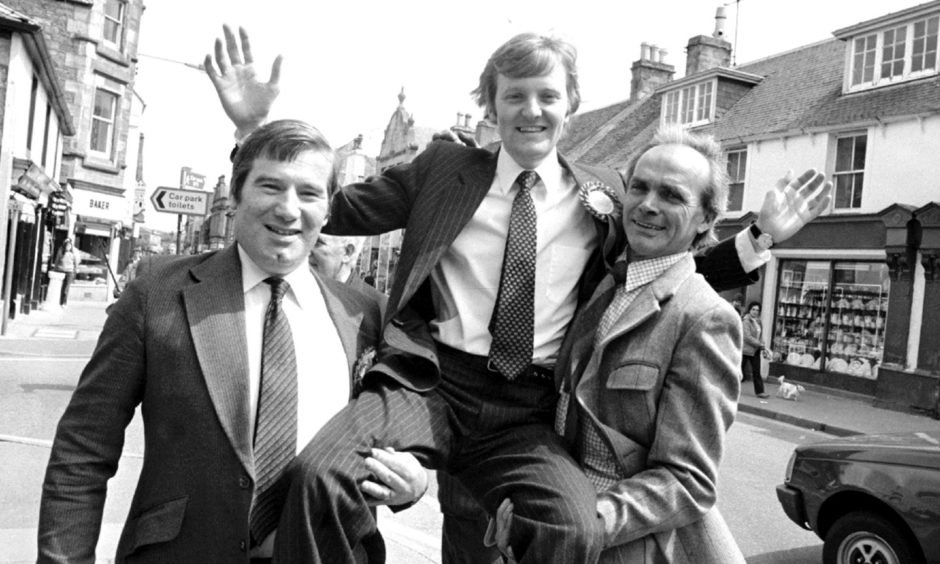 While Mr Green had been at Mr Kennedy's side at the conclusion of his career, his father Gilmar had witnessed the very beginning.
"My dad was involved in politics when he was roughly my age now, when he was living in Inverness," said Mr Green.
"He was actually the returning officer for the SDP when Charles was selected as their candidate back in 1982.
"So it was a turn of events for him to be involved in the start of Charles's career and then, actually, in the end, I was involved in the end of Charles's career."
Top table of politics
Mr Green, a triplet with two sisters, said Mr Kennedy was "very complimentary" about his political prospects.
"He said keep working hard and you'll certainly find a place at the top table of politics at some point, which I think him and I found amusing, because being a Liberal Democrat, you rarely get to the top table."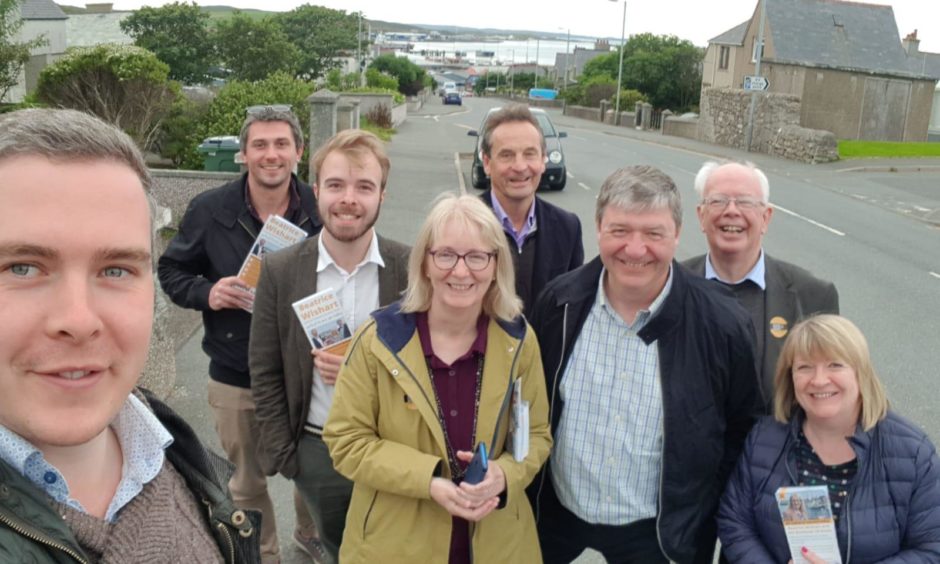 Others are equally complimentary, including former Deputy First Minister Lord Wallace, who said: "David Green is one of those exceptional people who combines a keen political awareness, a commitment to his community and is very personable.
"I'm sure all parties would like him in their candidate ranks. I'm delighted he's a Liberal Democrat."
I genuinely just want to support people as best as I possibly can."
Mr Green himself was more coy about the prospect of any imminent candidacy.
"My focus right now is trying to support as many candidates as I can for the Holyrood election next year. I think the party has got a real opportunity to grow," he said.
"I genuinely just want to support people as best as I possibly can.
"But if there is an opportunity for me to stand at some point, I don't know if it will be next year or beyond, I certainly want to."
If, and more likely, when that opportunity arises, Mr Green can be sure it would have given his old boss another reason to smile.
---