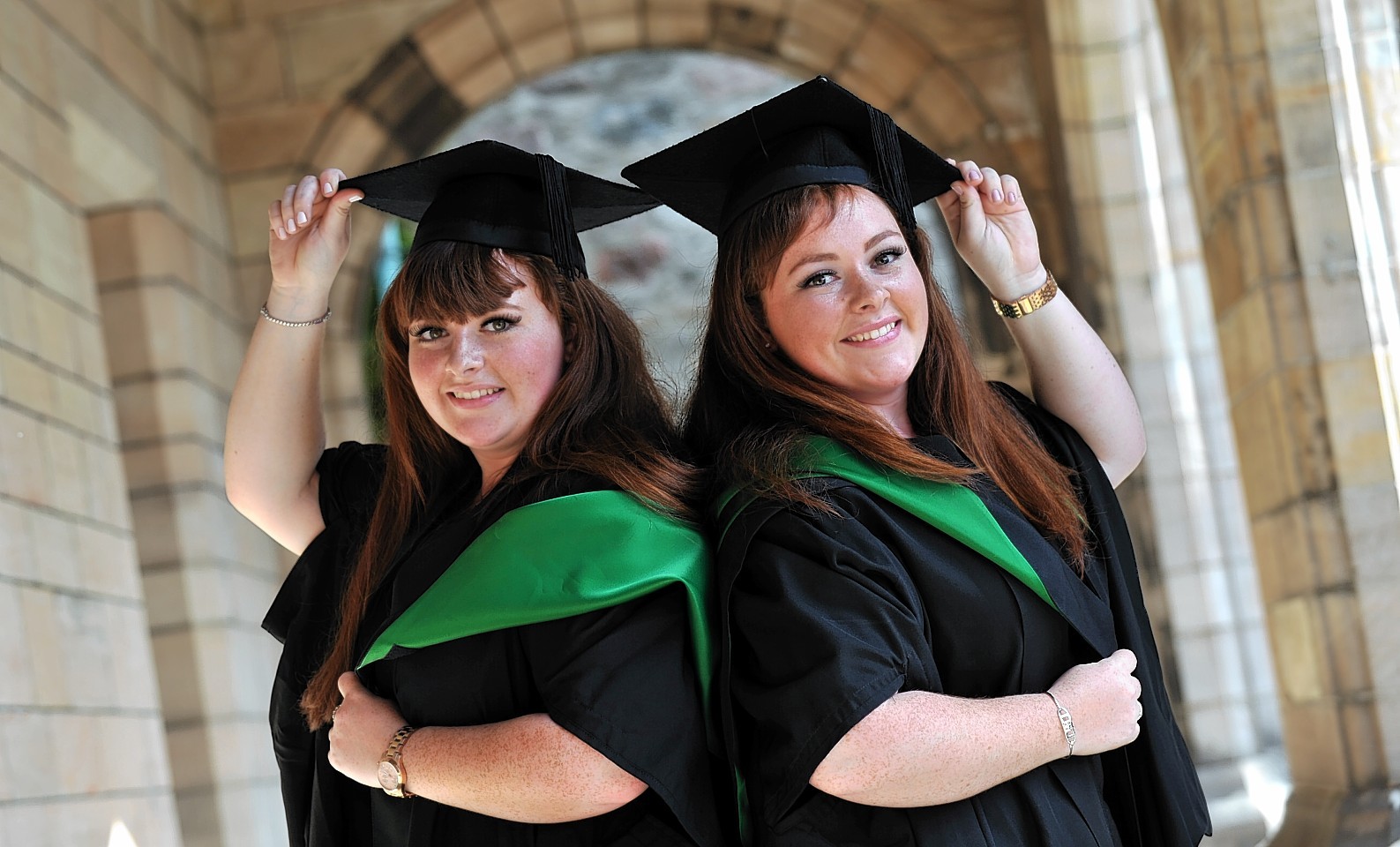 A pair of twins could finally go their separate ways after graduating from Aberdeen University with the same degree.
Aisling and Cara Duncan, 22, originally from Edinburgh, both graduated with a 2:1 bachelors degree in zoology, having grown up with a passion for both animals and science.
Aisling said: "It keeps us from fighting. We always got the same marks and always chose the same subjects, we didn't tell each other we were coming to Aberdeen University originally, but we both ended up in Aberdeen, both doing zoology.
"We were in the same flat at halls as well. It was nice, you don't know what to expect in a new city."
Cara said: "We've always wanted to study something about animals and science, I think it was just the perfect combination of the two."
Aisling is currently applying for jobs and is considering studying towards a PHD, whilst Cara is hoping to become a teacher.