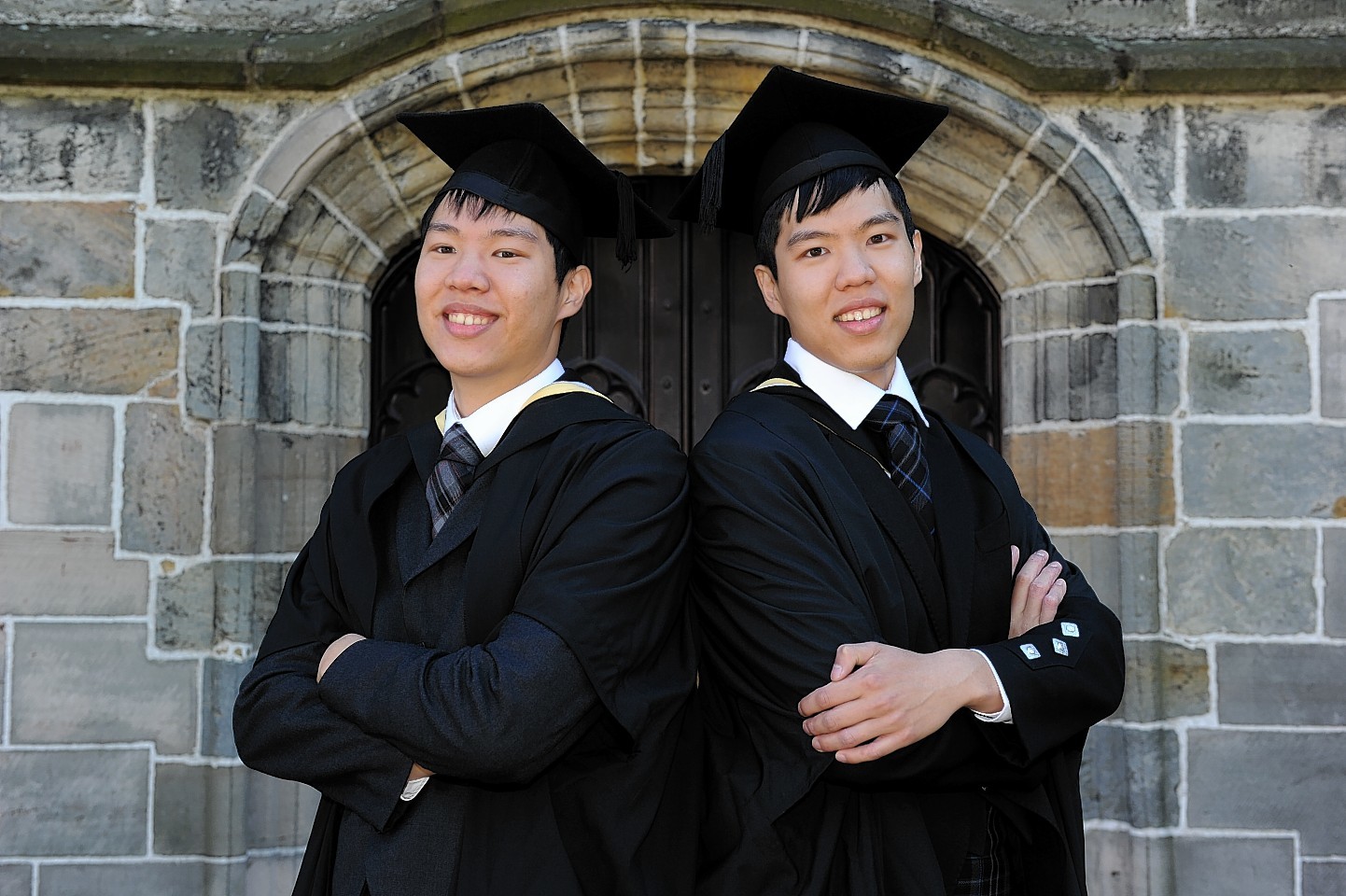 It's a special day for any family when they get the chance to celebrate a graduation.
But the Mo family from Peterhead have three times the celebrating to do this week after three brothers all picked up degrees.
Twins Andrew and Jacky were awarded Masters degrees in Chemical Engineering yesterday afternoon, while their younger brother Stephen graduated on Tuesday with a degree in Accountancy and Finance.
The former Peterhead Academy pupils all moved to Aberdeen together four years ago to study, and have lived with each other the entire time.
They all also joined the university's Chinese Society, with Jacky taking the lead as president during his final year.
And as well as studying exactly the same course, the twins even secured the same scholarship from engineering firm Petro-Canada in their second year after proving themselves to be excellent students.
With their awards safely in their hands, all three brothers yesterday said it had been nice to have each other throughout their time at university.
"It's been great having my brothers with me," said Jacky.
"Although it's such a happy day, it's also sad because we're leaving this place behind. But we all have so much to look forward to."
The twins were watched by their proud parents, Simon and Sui, at yesterday's afternoon ceremony, while the entire family were also there on Tuesday to see Stephen graduate.
"We have a younger brother called Kevin who is in his fifth year at Peterhead Academy," said Andrew.
"Hopefully we'll be back again to see him graduate too."