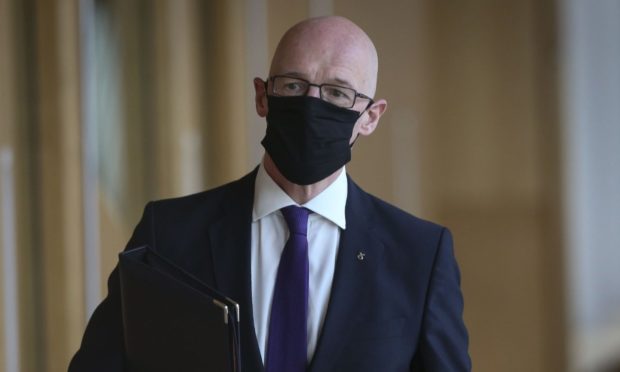 Demand for financial aid from students across the north and north-east has risen sharply during the pandemic, new figures have revealed.
The number of university and college learners requesting emergency funding has jumped across the board as coronavirus has left many without the sources of income they once had, such as part-time jobs.
In some cases, organisations have doubled the amount of money distributed to students month by month.
Figures obtained by The Press and Journal through a Freedom of Information request have shown that institutions across the north and north-east paid out more than £2.2 million in aid during the last full academic year.
More recent figures suggest this number will be even higher by the time graduations roll around this summer.
At Robert Gordon University (RGU), the number of students seeking assistance in the form of emergency loans jumped from 288 in the 2018/19 academic year to 377 in 2019/2020 – with nearly £900,000 being dished out.
Aberdeen University paid out £430,000 over the past academic year, while North East Scotland College (Nescol) issued almost £450,000 and University of the Highlands and Islands (UHI) has paid £436,000 to students.
Of the four, Aberdeen University was the only one to pay out less in the 2019/2020 term than the previous year.
RGU and UHI both experienced around a 15% increase across the board while requests to Nescol went up by 22%.
Matt Crilly, president of the National Union for Students Scotland, said: "This funding helps ensure we are not only supporting students from all backgrounds into education, but also helping them stay in education."
The Scottish Government has since freed up tens of millions in additional funding for students experiencing hardship as a result of the crisis.
The £30m package includes £10m for educational institutions to cover students' rent rebates.
Earlier in the week it was announced that those living in the RGU halls would now be able to claim back any rent paid from January 4 until the return of face-to-face teaching later this year.
Announcing the package, Deputy First Minister John Swinney said: "The impact of the pandemic on students has been significant.
"Not only has there been disruption to their education, we know that many students face financial difficulties with accommodation, associated costs or challenges in getting jobs."
Aberdeen Central MSP, Kevin Stewart, added: "Building upon the £37m already provided to support students over the course of the pandemic, this funding is absolutely critical for students across the city who, through no fault of their own, are facing extremely challenging circumstances.
"University and college learning has been disrupted massively and I've received lots of correspondence from students around the financial burden they've been forced to bear and so I know this additional £30m will make a real difference."