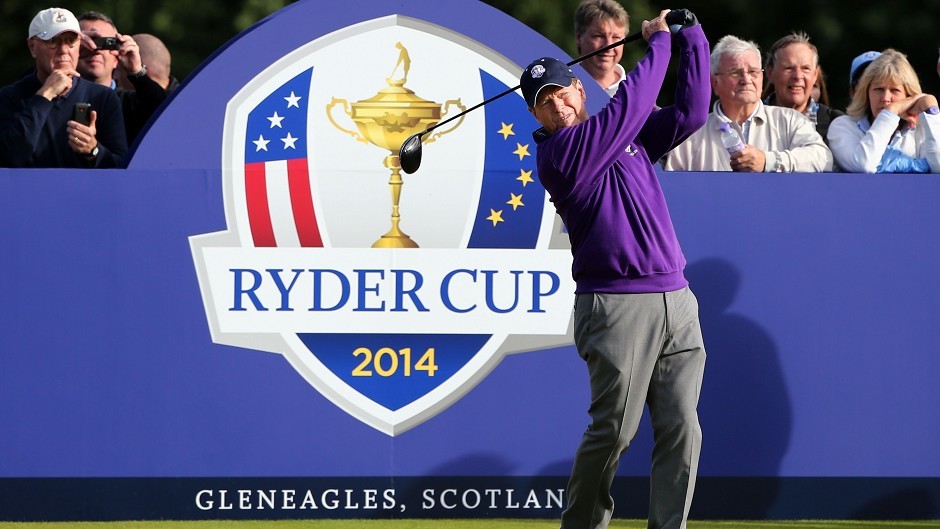 Students from across the north and north-east will use the skills they have learned at this year's Ryder Cup.
A total of 45 sports and event management students from the Robert Gordon University in Aberdeen will volunteer at the tournament, which tees off in Gleneagles later this month.
They will be joined by students from the University of the Highlands and Islands, and will be among the 2,000 volunteers from around the world who are helping at the event.
The volunteers will assist with merchandising and sales of the official programme and event radio.
Aaron McIntosh, events management lecturer at RGU said: "This will be a fantastic opportunity for our students to learn, first-hand, about the range of activities and roles needed to host one of the world's most prestigious sporting events.
"The experience will build their abilities, confidence and networks, working within a dynamic and exciting atmosphere, delivering top quality service, and showcasing the skills they have developed.
"In a challenging jobs market, where employers are seeking recruits with experience, this will help put our students in good stead."
Jemma Chalmers, a student from North Highland College (UHI) in Thurso, added: "Being involved in the 2014 Ryder Cup will be an amazing experience and opportunity for me. Having such a prestigious event on my CV will definitely help me in my future career."
The student volunteer initiative is part of Ryder Cup Europe's commitment to education from primary through to further education.