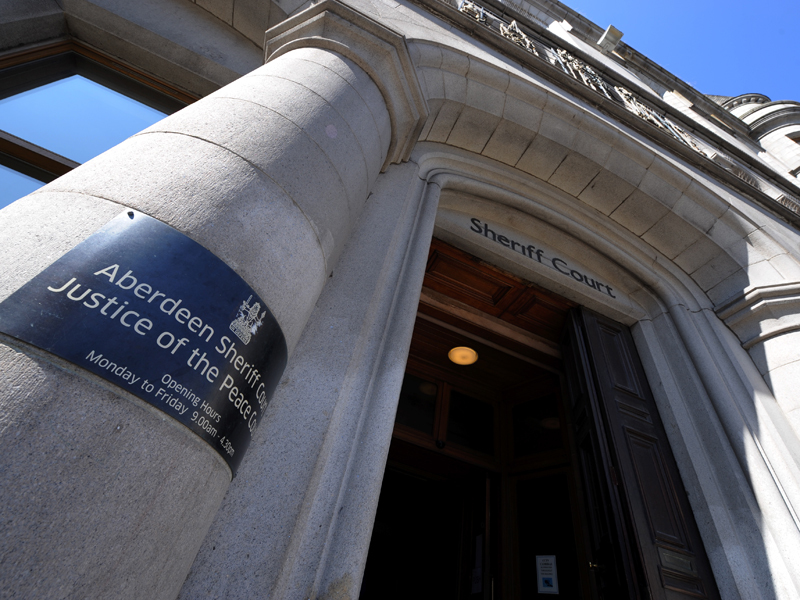 A north-east dad has been spared a jail sentence after he admitted dumping his baby girl in a bush outside Aberdeen University.
The 33-year-old, who can not be named for legal reasons, appeared at the city's sheriff court yesterday for sentence.
He had previously admitted wilfully neglecting the infant on August 9 by abandoning her behind shrubbery in Regent Walk.
The man, who had been taking illegal drugs that day, left his two-year-old daughter strapped in her push-chair before placing her face first into the bushes.
It was only after the child spent 45 minutes screaming that she was discovered by a woman who heard her cries.
Yesterday, Sheriff Kenneth Stewart said the man was lucky the child did nt die after she was abandoned in the dark and said it was "inexcusable" that he had been taking drugs while he was looking after her.
Fiscal depute Karen Dow said that at around 9.30pm the woman who rescued the little girl heard her cries, but as she was alone with her children she could not leave her house.
However the screams continued until the woman's partner came home about 45 minutes later.
At this point she left her house to see if everything was ok and found the child in the bushes down a lane.
Ms Dow said that the push-chair was placed "head first" into the shrubbery.
Police officers were called and found the child "extremely distressed" and "clinging on" to the lady who found her.
The court heard that the man who abandoned the child had returned to his ex-partner's house without her and claimed he did not know where she was.
Police then found the pair walking beside King Street looking for her.
The court heard that the man had been suffering from "blackouts" which his doctors believed were related to his drug use.
The man also claimed he did not know what happened to the child that evening.
Sheriff Stewart told him: "I just wonder if you realised what could have happened here. Your daughter could have died.
"How anyone could take drugs while taking care of a two-year-old is beyond me. And leaving her in the bushes in my view is a very serious matter and in my opinion does merit a custodial sentence."
The sheriff said that as he was seeking help for his drug addiction he was prepared to impose unpaid hours of work instead of a jail sentence.
The man was ordered to carry out 160 hours within the next nine months and was placed under supervision for 12 months.