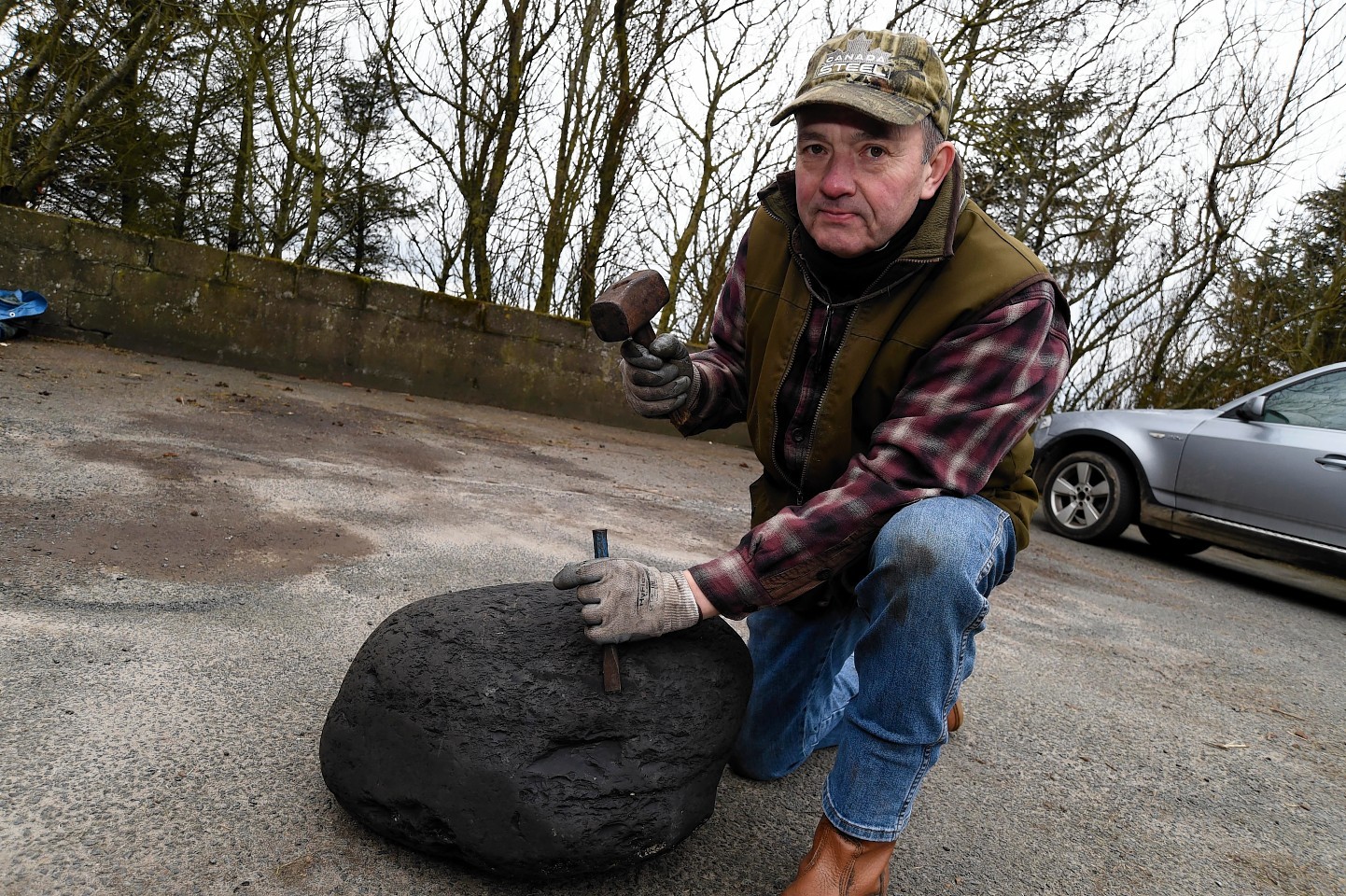 Scientists in Aberdeen will soon start work on solving the mystery surrounding a massive piece of coal that washed up on the beach of a north-east village.
The University of Aberdeen's geosciences department has offered its services to help bring an end to the speculation surrounding the mammoth find after it was dug up from the sands at St Combs.
Ian Tait, 63, a retired fabricator from Cairnbulg who made the find, was walking his dog in the early hours of the morning when he stumbled across the fossilised carbon.
And while the coal would go some way in heating his stove, he is more interested in finding out how the 150lb find made its way to the village.
Last night, he packaged a chip of the coal for delivery to the university.
He said: "If they can tell me where it's come from, it would be really interesting.
"There's been people up photographing it, but nobody has ever seen anything this size. Everyone is shocked at the size of it – about how big it must have been before rolling around on the bottom. It must have been a fair chunk at one time."
His own theory is that the coal came from a collier wreck near the coastline.
But Mr Tait, a coastguard for 18-years, has been unable to verify that as fact.
He said: "There's lots of wrecks here. The university might have records of wrecks and might know better."
The university's science department had reached out to inspect the coal after coverage in the Press and Journal.
A spokesman for the city campus said that academics would perform a number of tests on the sample to determine its microfossil content and could be able determine where it had come from.
He said: "There are spores and pollen in coal samples, depending on its type. These could tell our researchers what age the coal was and possibly where it came from. They may even be able to work out which specific coal seam this piece came from."