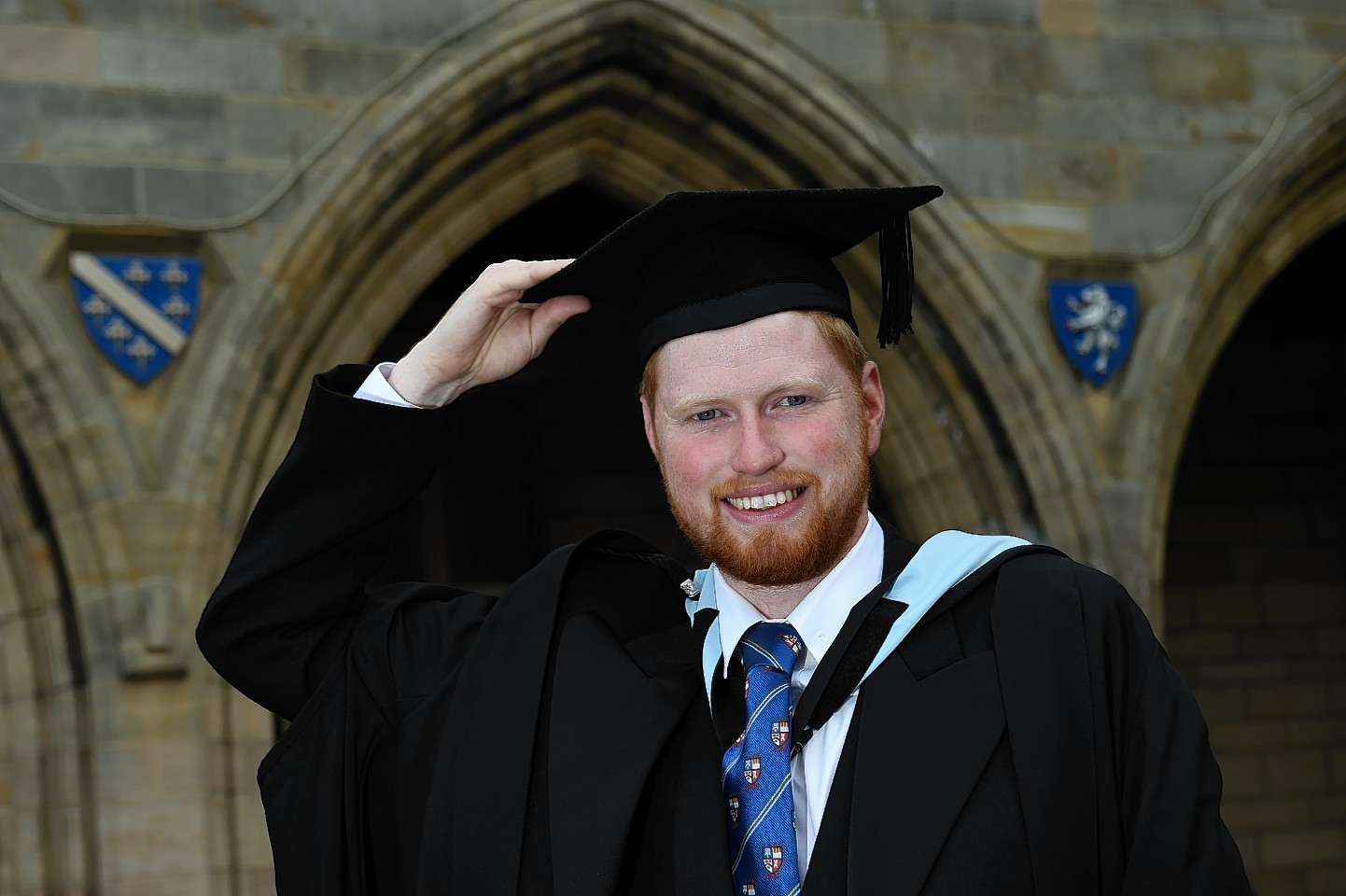 A Highland footballer reached a new goal yesterday when he graduated with a law degree.
Ewen Reid, 22, from Inverness, has held nearly every position in the Aberdeen University's Men's Football Club since he joined the institution four years ago.
He is now looking to do a post-graduate study in legal practice which will see him become a solicitor.
But he plans to cap off his last year of study as the president of the team.
Mr Reid, who plays centre-back, said: "I was the secretary of the team in third year and the vice president in fourth year and next year I'm going to be president.
"I've been playing football for years. I was playing for Inverness Caley Thistle until I was about 14 and then junior football.
"Some people see me and can't believe I study law."
Mr Reid has also been involved in charitable giving and despite suffering from vertigo, he bungee-jumped from a crane for charity in his final year.
Of his graduation, he said: "My mum is happier than I am, she's beaming from ear to ear."
He plans to celebrate his graduation with a meal with family followed by a night out in the city centre with friends.