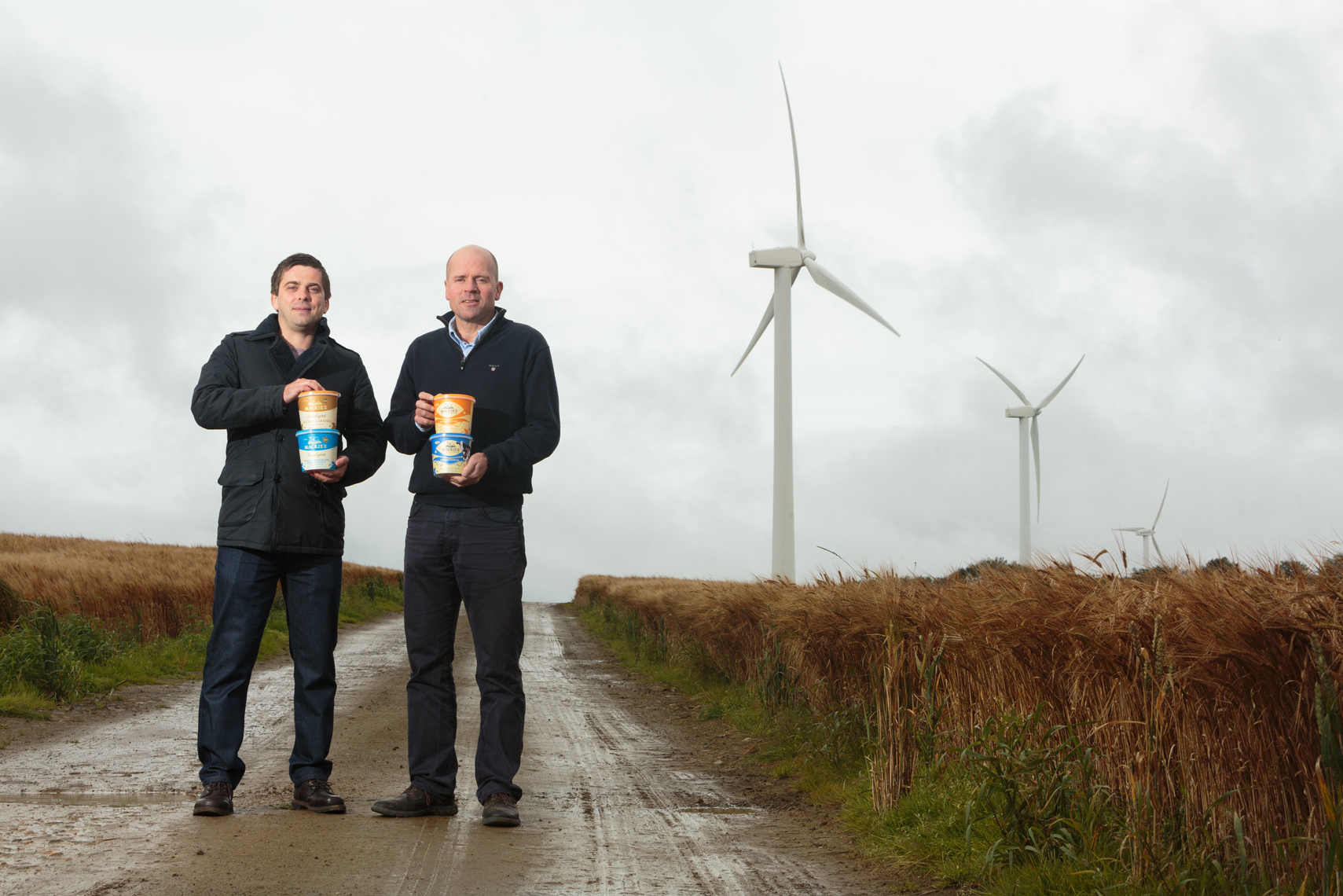 A physics graduate from Aberdeen University has become the first person to be awarded a scholarship created by late businessman and farmer Maitland Mackie.
And as if that wasn't enough, David Burr is also getting a year's free supply of Mackie's ice-cream.
The scholarship will help Mr Burr study for a postgraduate MSc degree in renewable-energy engineering at Aberdeen University, where Mr Mackie held the position of rector.
Mr Mackie, who died last year aged 76, was a champion of renewable-energy. He installed wind turbines and solar panels at the family farm at Rothienorman, near Inverurie, to help power the business's ice-cream production.
He left £100,000 in his will for the creation of a scholarship carrying his name and that of his wife Halldis, who also died last year.
Mr Burr said he felt honoured to have received the scholarship and that he was keen to get started.
He added: "I have a passion for energy engineering and sustainability and my focus is firmly set on renewable energies and their importance in all aspects of our environment and life.
"Energy integration and storage of renewable energies is an area that is becoming increasingly important as governments aim to reduce carbon emissions, but there are technical challenges that must be overcome if the sector is to fulfil its potential.
"I see the MSc in renewable-energy engineering as providing me with the skills I need to address these challenges, and I'm really looking forward to getting started."
Mr Mackie's son, Mac Mackie, is the current managing director of Mackie's, which makes ice-cream, crisps and chocolate.
Like his father, Mac Mackie is a green-energy enthusiast and has recently invested in the installation of biomass, additional solar and wind power at the farm.
Mac Mackie said: "Dad had great faith in the next generation – of people and of technology and was excited about the global role of renewable-energy and emerging development of energy storage solutions.
"I am pleased that our parents' scholarship will provide a little help for people like David who may go on to improve and create new energy solutions.
"As an added bonus we have provided David with a year's supply of free ice-cream, which should help provide some extra energy for his studies."