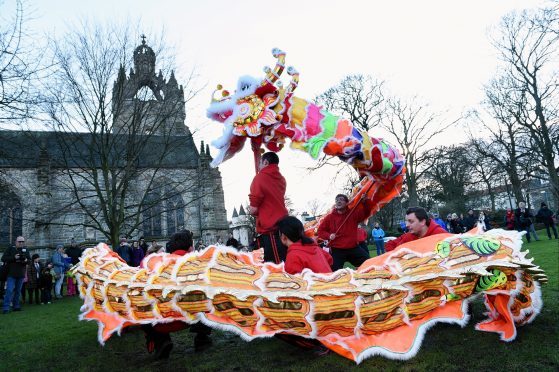 Old Aberdeen's cobbled streets were were awash with colour yesterday as students heralded in the Chinese Year of the Monkey.
A traditional dragon procession and lion dance were the highlight of Aberdeen University's Chinese New Year celebrations.
The eye-catching parade snaked its way around the King's College campus, setting out from Elphinstone Lawn and making its way along the High Street and back.
There was also a traditional countdown to the bells in the Linklater Rooms at 4pm – coinciding with the clocks striking midnight in Beijing.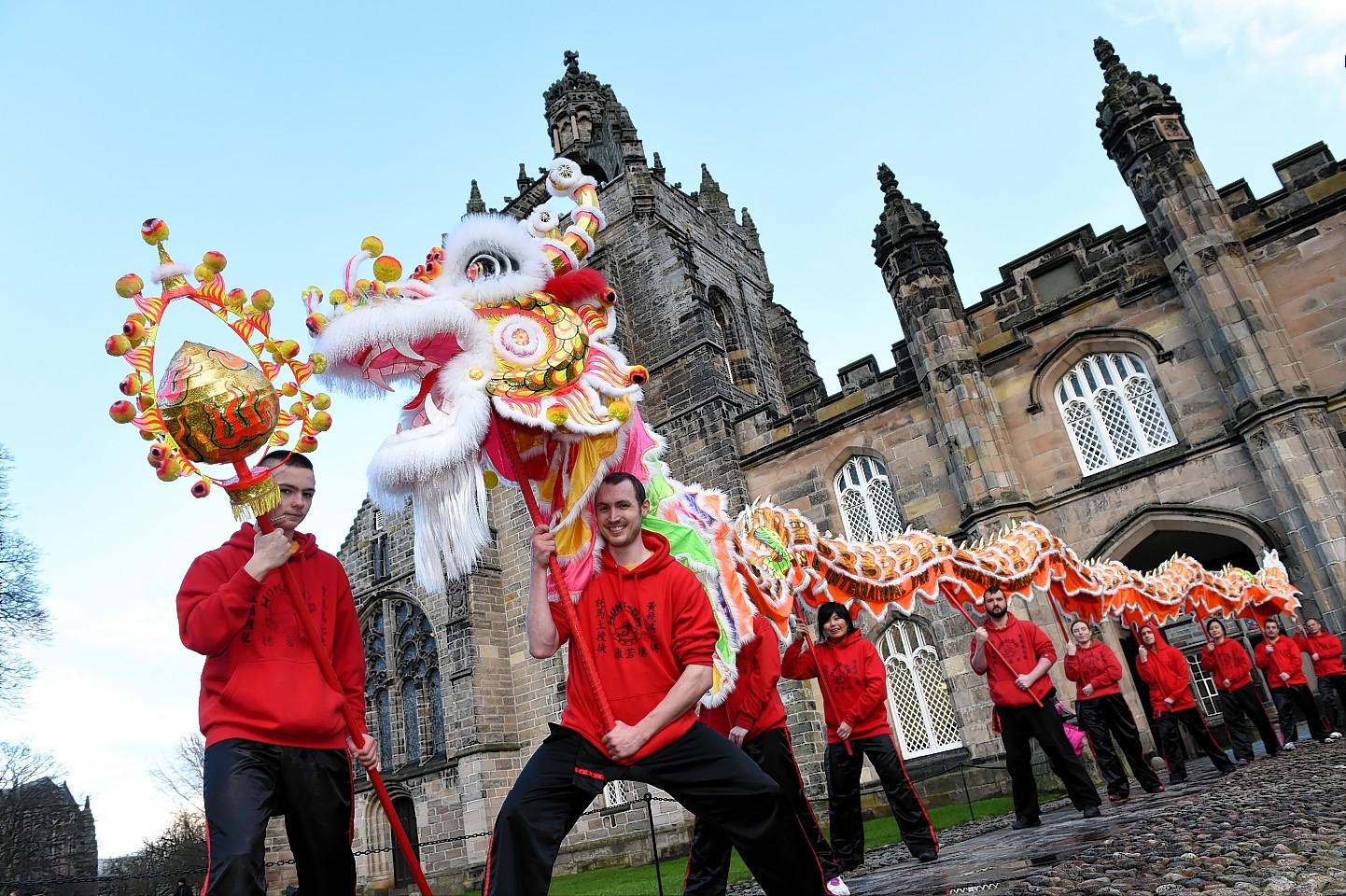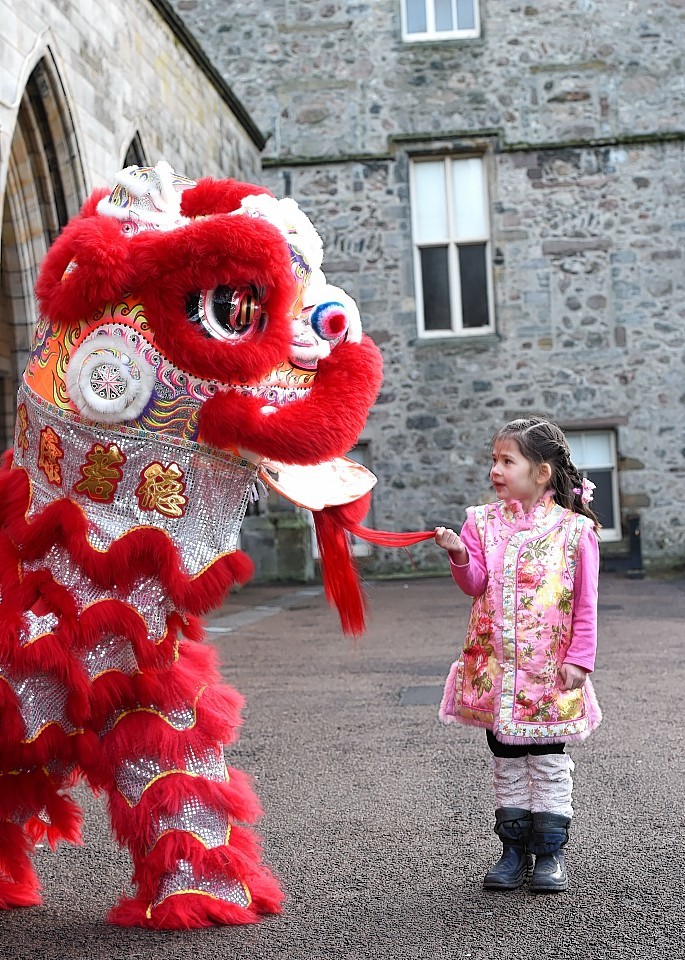 Earlier in the day, visitors were invited to try their hand at Chinese caligraphy and paper lantern making.
Other popular attractions included a demonstration on how to cook traditional Chinese dumplings and a display of the martial art of tai chi.
The activities were organised by the university's Confucious Institute, which was launched in September 2013 to provide Chinese language teaching and to bring culture classes and events to the north-east.
The event also included a live streaming of the Chinese New Year Gala TV show – one of the world's most watched shows.
Dr William Tuladhar-Douglas, director of the Confucius Institute said he was "tremendously excited" about the celebrations which provided visitors with an authentic Chinese New Year experience.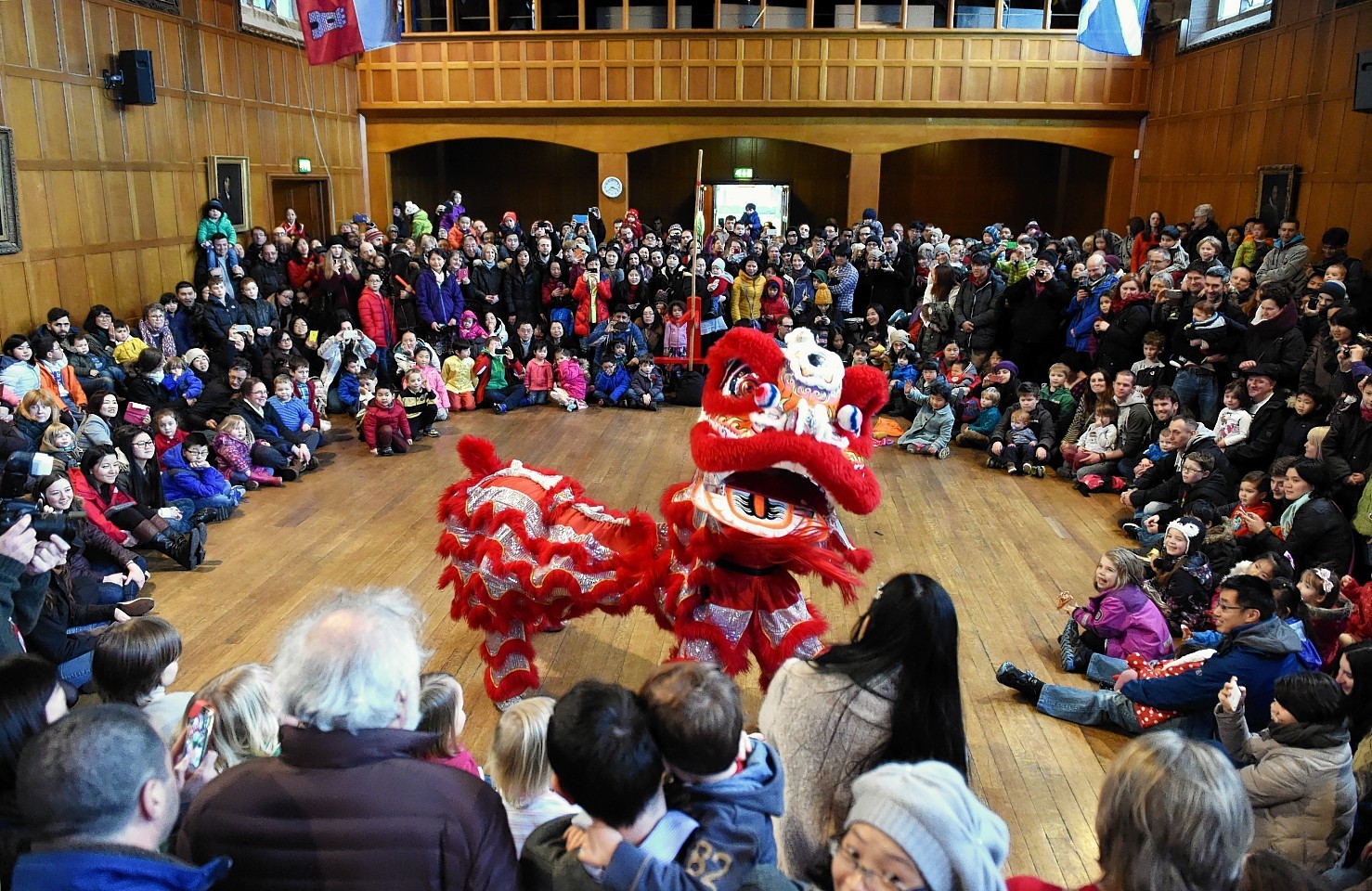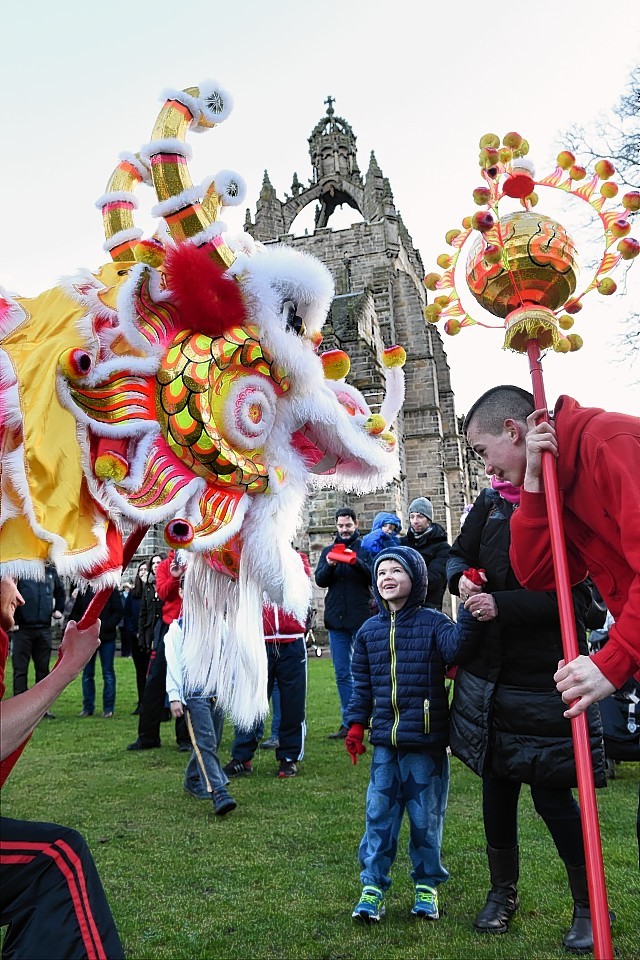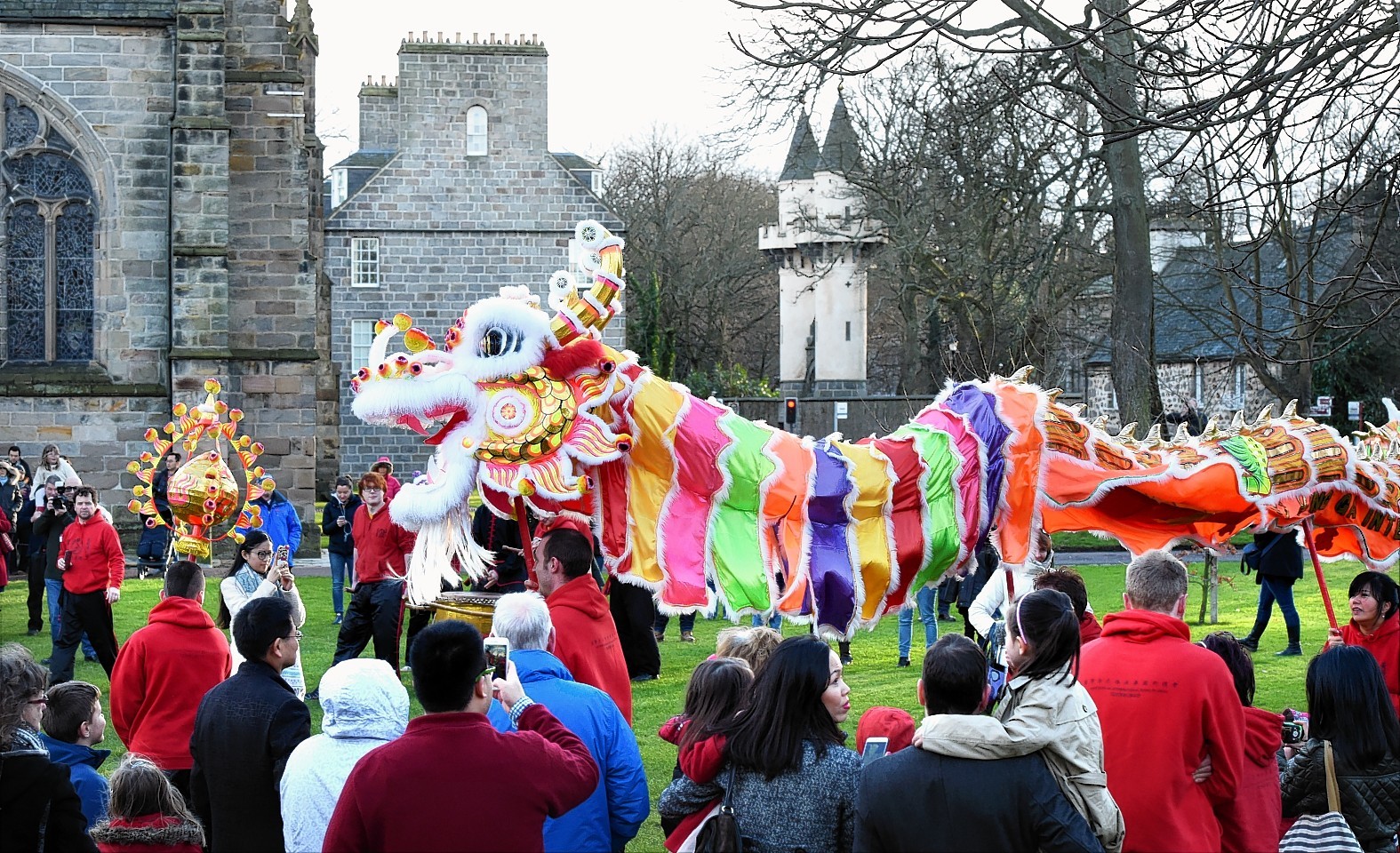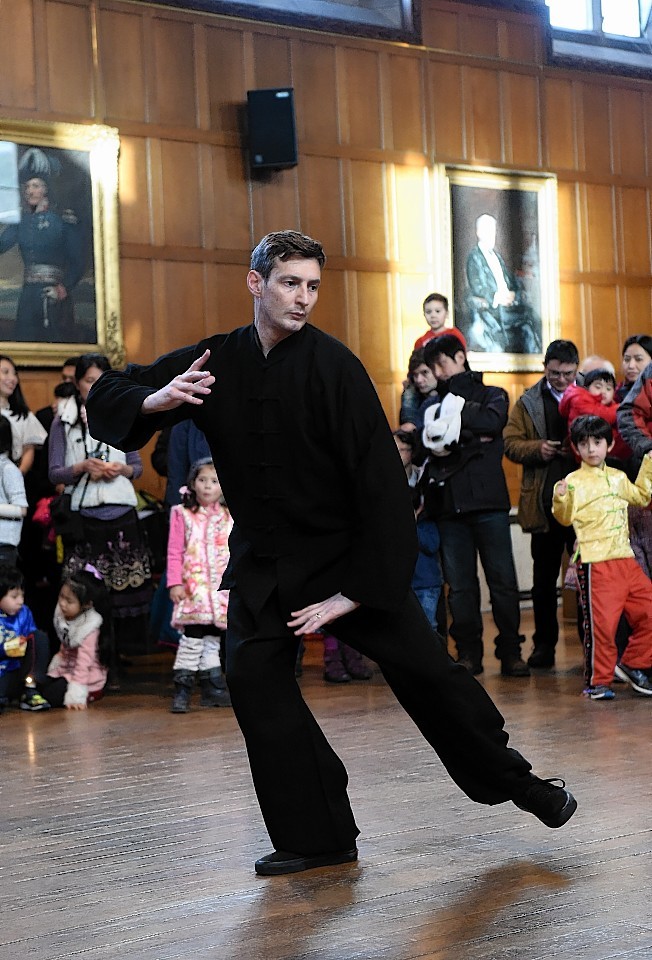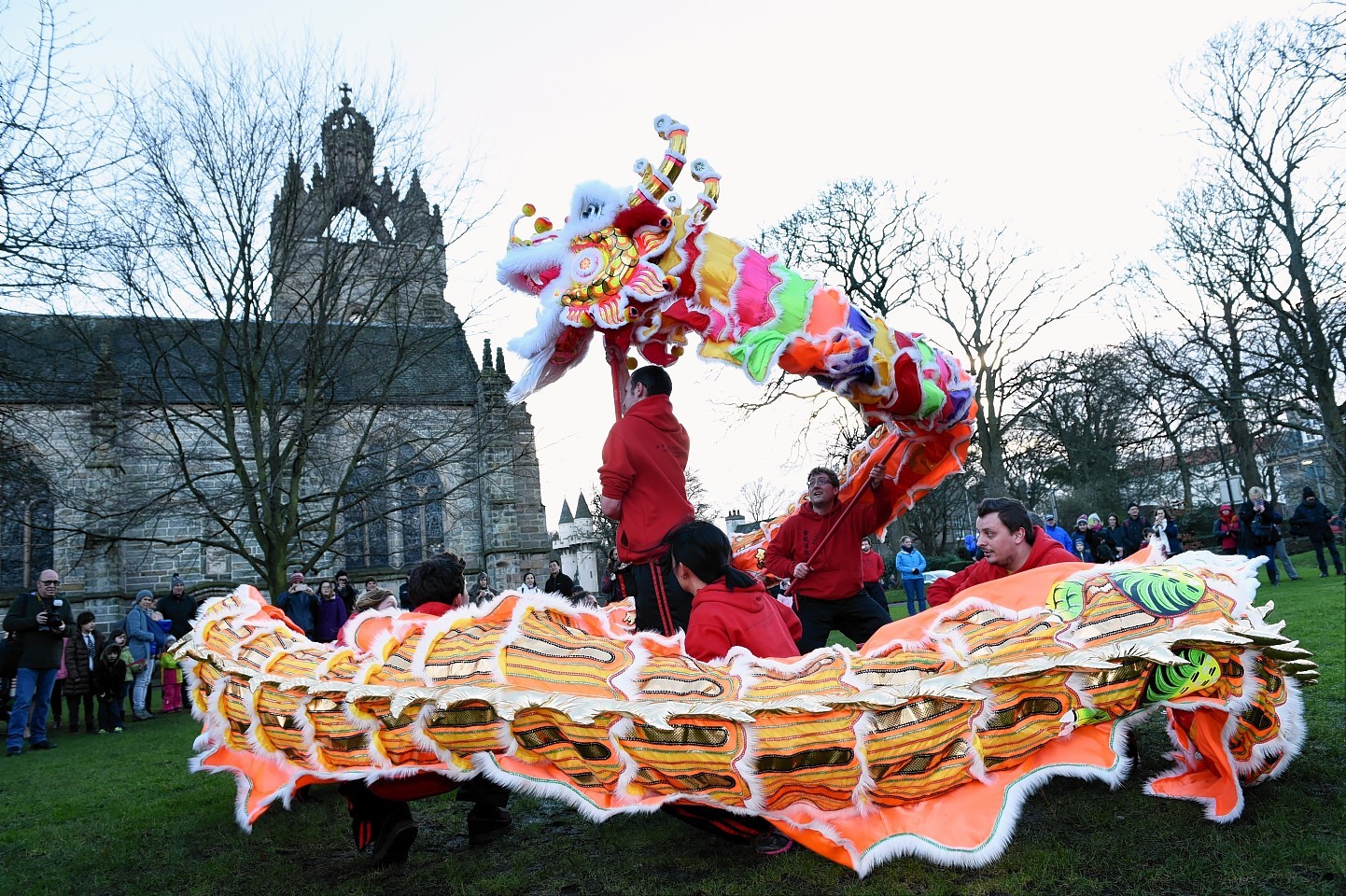 He added: "As well as being a celebration of the new lunar year, this is also an opportunity to introduce the wider university community to Chinese traditions, language and culture.
"Not only this, but the following week will see us visit local schools, where we will be supporting special activities and lessons based around the theme of Chinese New Year."
Chinese New Year is celebrated for sixteen days from New Year's Eve to the Lantern Festival.
Each year is characterised by one of 12 animals from the Chinese zodiac.
This year it is the Year of the Monkey, the ninth animal in the cycle.
The next Year of the Monkey will be in 2028.