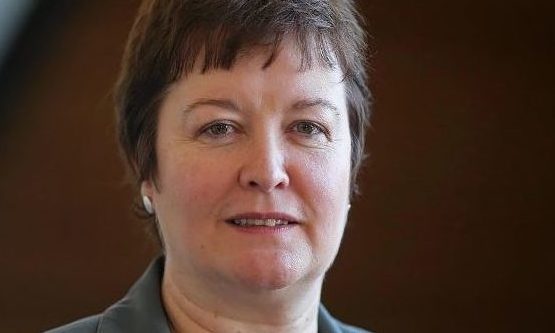 The University of the Highlands and Islands (UHI) has topped a "shameful" list of institutions which pay their women employees less than the men for doing the same job.
The shocking figures out today show that UHI staff have the biggest gender pay gap in the UK, with women lecturers receiving £18,637 less a year than their colleagues of the opposite sex.
Aberdeen University is at number 16 on the list of 30, with a gap of £9,914.
Holding Down Women's Pay is a report published by The University and College Union (UCU) to mark International Women's Day.
It names and shames four Scottish universities for being in the UK top 30 for paying their women members of staff at significantly lower rates.
The UHI, which has its headquarters in Inverness, is joined in the top 30 by Aberdeen University, Glasgow University with a gap of £9,244 and the University of St Andrews where the difference was £8,699.
UCU Scotland Official, Mary Senior, said: "These universities should not have allowed such shameful levels of pay inequality to persist. It's nearly 50 years since the Equal Pay Act came into force and they're still flying in the face of it.
"Today on International Women's Day, we'd like to see a firm commitment from sector leaders to close the gap and are offering to work with institutions to put an end to pay inequality."
UCU compiled the gender pay figures using its new online tool, Rate for the job, which allows members to make comparisons between pay rates at universities.
A spokesman for UHI said: "The figure and gap quoted derive from the data the university submitted to Higher Education Statistics Agency in 2013/14 in respect of the small number of staff (44) who had academic roles and were employed directly by the university.
"Whilst we acknowledge that, like many UK universities, we do have a gender pay gap, our own analysis of the data does not show a gap of the magnitude that UCU claim and we feel that the small number of roles we have and their focus of activity may very well have skewed the analysis."
He said they would examine the analysis to see if there is any information which could assist UHI.
Rhoda Grant, MSP for the Highlands and Islands, said: "I am appalled. To have any gender pay gap in this day and age is shocking.
"I assumed that most of the public sector had its house in order with equal pay. Clearly they don't.
"I don't understand how they can get off with it given that its against the law. They need to take a look at what they are doing."