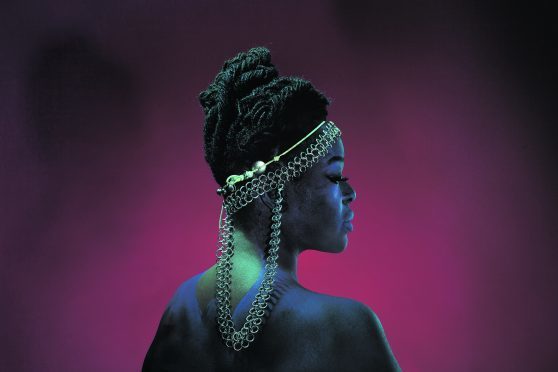 Since being transformed from a cattle byre, Woodend Barn has become Aberdeenshire's largest multi-arts venue and arts charity.
In the run-up to next week's SOURCE Weekender event at the venue, we look at the story behind this remarkable transformation
In the early 90s, a barn in the grounds of Woodend Farm was used only for cattle and storage until a group of extraordinary people took on a life-changing challenge.
The small group of local amateur-dramatic enthusiasts, artists, musicians and teachers came together with the barn owner and as a result transformed the building into one of the warmest, most welcoming and culturally rich places to visit in Aberdeenshire.
Woodend Barn, fondly known as The Barn, has a rich history based on a creative collaboration between different groups and interests – new and old, local and international residents – and has seen celebrities, talented artists, hundreds of volunteers and thousands of visitors pass through its doors throughout the past 22 years.
The Barn's remarkable story begins when James Burnett of Leys decided to celebrate the 400th anniversary of the building of Crathes Castle, and wanted to include a cultural element. He approached young theatre director Alastair MacDonald to produce a play based on the history of the castle. Alastair welcomed the idea, but insisted the play should celebrate not just the lives of successive Burnett lairds, but the history of the whole local community.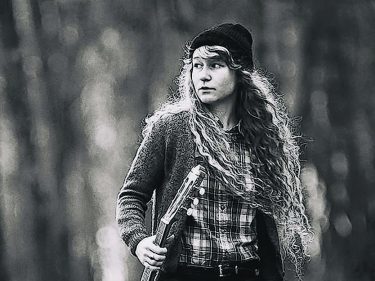 Lorraine Grant, director of The Barn, said: "The Barn is a vibrant, welcoming place whose creative success has been built on the ideas and skills of a wonderfully diverse range of people. The group who took on the challenge of creating the Tensions and Trust community play were truly inspiring, and if it wasn't for them we wouldn't be here today."
In June 1992, rehearsals began with John Hargreaves, a retired historian from Aberdeen University, overseeing the script, which was written with the help of local history buffs, in both Doric and English. The play's storyline looked at the relationships the Burnett lairds had built with local communities and dramatic or challenging chapters in the history of the family and its neighbouring villages.
Lorraine said: "In 1992, the CRATHES 92 performers and organisers set up home in the barn which became the hub of the production. The barn was cold, damp and had no foundation flooring, but the team of dedicated and passionate volunteers persevered through difficult conditions and the harsh Aberdeenshire weather. After more than a year of planning, the production was ready to take place. It was a huge success and was shown in a large marquee on Crathes Castle's front lawn. The seating area was set up to hold more than 400 people – all four shows were sold out."
That production involved more than 200 local residents, 50 actors, 60 musicians and singers and more than 65 backstage workers. From that, the Woodend Arts Association was formed with the sole purpose of creating an arts centre in the barn, a venue that would bring high-quality arts performances and educational workshops to communities across Deeside.
Since then, The Barn has grown to become both the cultural hub of the community and Aberdeenshire's largest multi-arts venue and arts charity, welcoming musicians such as Blazin' Fiddles, Courtney Pine and KT Tunstall, national performing companies such as National Theatre of Scotland and Scottish Ballet and established comedians including Frankie Boyle and Fred MacAulay.
Since 1994, The Barn community has raised an impressive £1.5million of operational funding, and has contributed £4.4million to the local economy, with staff and volunteers working hard each year to raise the £120,000 needed to supplement its grant funding.
This year, The Barn, which is run by a mix of staff, volunteers and local artists, will host a weekend-long world music event, SOURCE Weekender, taking place from Friday, August 26, until Sunday, August 28, which they hope will attract hundreds of people to Banchory.
Visitors can look forward to seeing MOBO award-winners Sons of Kemet, Mercury Prize nominee ESKA and folk musician Lizabett Russo. There will also be musical workshops taking place on Saturday to entertain, educate and inform young people, hosted by Scotland's foremost Beatboxer Bigg Taj and renowned DJ KidProquo. The event will conclude with a screening of the Oscar-winning documentary, Searching for Sugarman.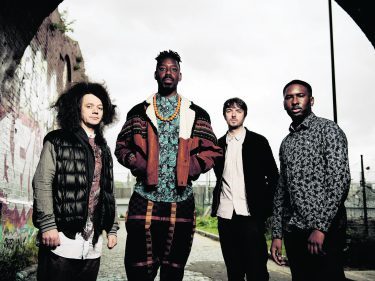 Lorraine said: "We are all incredibly aware of our fabulous history and we are extremely proud of it. We want to continue to bring theatre, music, film, dance, comedy, talks and visual art excellence to our many loyal and new customers – without their continued support, The Barn simply couldn't survive.
"Whilst we are a dynamic local organisation, we are also proud to be part of a national portfolio of arts venues supported by Creative Scotland, with access to some of Scotland's, the UK's and the world's most talented and ambitious people. It's the mix of local and global influences that make The Barn an exciting place to be, and our SOURCE Weekender is a great opportunity to celebrate that."
The Barn continues to attract more than 20,000 visitors annually and delivers more than 150 performances and 200 creative workshops every year. It ensures rural audiences can enjoy access to a vast array of multi-arts performances and classes – delivering exactly what the community intended more than 20 years ago.
SOURCE Weekender takes place from August 26-28. Tickets, priced £6-£18 are available online at www.woodendbarn.co.uk
WIN TICKETS
The Press and Journal has teamed up with Woodend Barn to give one reader the chance to win a pair of tickets to the show of their choice during SOURCE Weekender (no cash alternative). Simply send an e-mail to YourWeekendMail@ajl.co.uk with your name, address, telephone number and state which performance you'd like to see to be in with a chance of winning. Entries must be received by Monday, August 22.