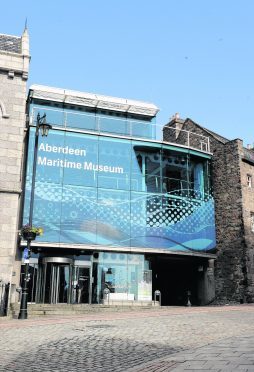 Instead of staring at your computer screen during your lunch break, why not do something different?
Aberdeen Maritime Museum is currently running a series of free lunchtime talks which take place on Wednesdays during November from 12.30-1pm.
Up-and-coming talks at the museum on the city's Shiprow include Go – The Chinese Board Game. Dr Alasdair Clarke, research fellow, Psychology, University of Aberdeen, talks about the history and rules of Go, the ancient Chinese board game, which remains popular today. His talk takes place on Wednesday, November 23.
On Wednesday, November 30, Alison Fraser, lead curator, gives a talk entitled Inspiring Art: the new Art Gallery displays. Alison will lead a "tour" of the new gallery displays which will feature in the redeveloped Aberdeen Art Gallery.
Admission to both talks is free of charge but advance booking is required on 01224 3377143.