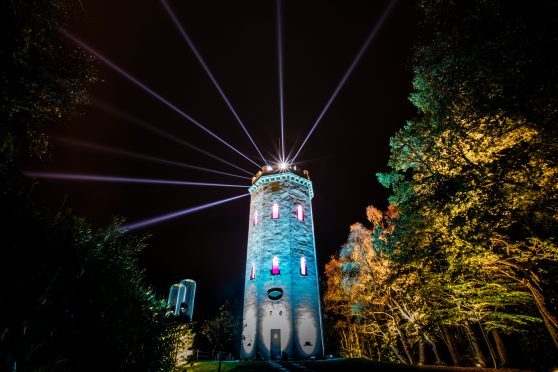 Thousands of people have already enjoyed the new outdoor experience, Colours of Cluny, since it was launched last week.
The inaugural light and sound spectacular sees areas of Grant Park, Cluny Hill and Nelson's Tower in Forres transformed into a vibrant, fantasy-like enchanted forest which showcases the natural beauty of the site.
Along the route there's lots of places where you'll want to stop and take photographs or simply enjoy seeing the trees and forest in a new light.
Youngsters can toast marshmallows at a special bonfire and when you reach the hill top, there are three spectacular light and sound shows at Nelson's Tower to be enjoyed.
The event is on track to attract well over 10,000 visitors by the time it closes on Sunday. The show runs until Sunday night this week and organisers are looking forward to welcoming even more visitors to Forres to experience this truly magical show, which showcases the beautiful surroundings in a completely different way.
Colours of Cluny takes place daily until Sunday, November 20. Tickets are available from the website www.coloursofcluny.com