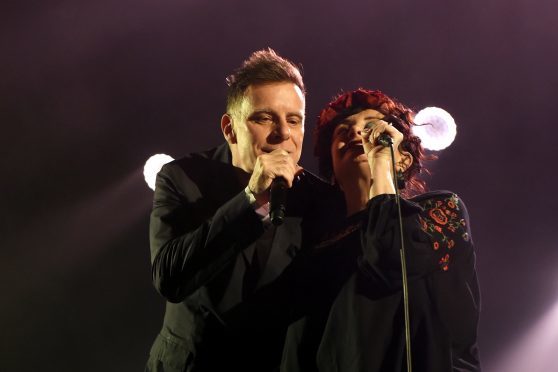 Deacon Blue rolled into Aberdeen on Saturday night to play the penultimate concert of their current British tour.
Having already performed in London, Cardiff, Manchester, Glasgow and Edinburgh, to name a few, they could have been forgiven for feeling rather weary, but that couldn't have been further from the truth.
Despite having been on the scene for more than a quarter of a century, the band are still full of energy, musically on top form and, judging by their display at the Aberdeen Exhibition and Conference Centre (AECC), loving performing live together.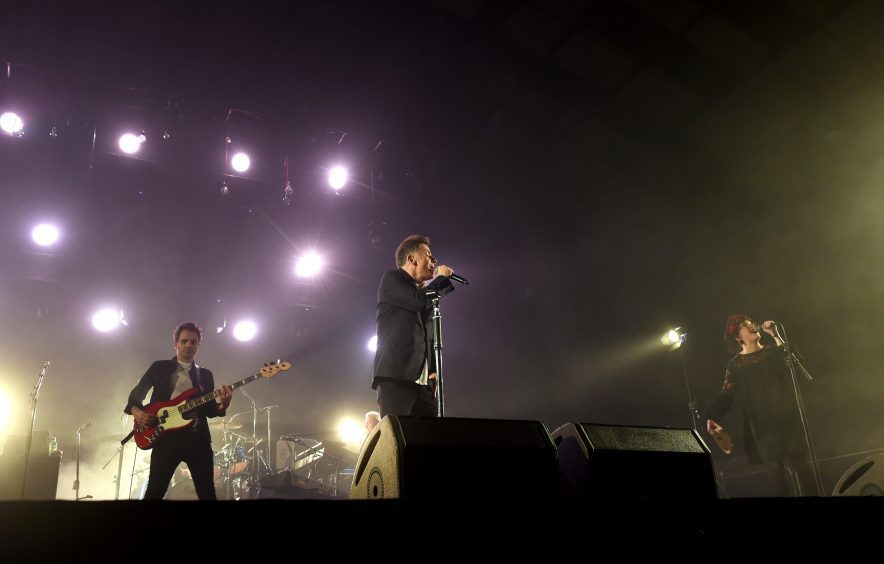 After a low-key start, the crowd were warmed up with Your Town before frontman Ricky Ross entertained with some stories and panto-style prompts to get everyone going – well it is the season after all.
An amusing anecdote about a couple meeting at a Turriff disco preceded Chocolate Girl, and we also heard about Ricky's holidays in Peterculter as a youngster.
The hits kept on coming with Your Swaying Arms followed by new single This Is A Love Song, with its trademark Deacon Blue sound.
The diverse AECC crowd – from primary school children to pensioners – got progressively more involved as the band continued to belt out their hits, with the biggest reaction coming for Real Gone Kid.
As good a frontman as Ricky Ross is, his wife – fellow band member Lorraine McIntosh – always steals the show with her beautiful vocals which complement her husband's and can ably fill a venue the size of the Exhibition Centre.
She has the kind of voice you could wake up to in the morning and go to sleep to at night. Sweet and mesmerising.
Wee Lorraine is also a demon on the tambourine, and she's a sight to behold when she twirls around the stage as the music takes hold of her.
Another new song was The Believers, from the band's new album of the same name.
And judging by the near sell-out crowd at what was the biggest Scottish venue of their current tour, Deacon Blue have plenty of believers out there.
More fun chat followed including some football banter relating to Ricky's beloved Dundee United, and some criticism for US President-elect Donald Trump, before we were treated to Wages Day and a belting rendition of Fergus Sings The Blues.
So vast is the band's back catalogue we were given definite value for money with not one but two encores.
Queen Of The New Year and I'll Never Fall In Love Again were in there, but, naturally, the biggest roar of the night was reserved for their best-loved hit, Dignity.
It was down to us to sing the first verse before Ricky took over, and the delight was evident in his face as his audience sang every word back to him.
At two-and-a-half hours, this was an impressive performance that showcased the obvious talents of every member of the band.
There may have been a couple of grumbles over some songs that didn't make the set-list, but overall, the thousands of north-east Deacon Blue fans headed for home very content.
And I, for one, am still a believer.