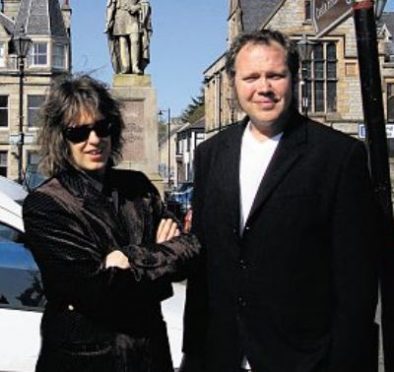 Jacques Coetzer, 48, is one of more than 80 writers, musicians and artists from four continents who work with the community and the Huntly-based group.
WHERE ARE YOU FROM AND WHAT DO YOU DO?
I am from Cape Town in South Africa. I'm an alternative pop artist, which basically means that my art uses popular ideas, music and imagery in a new or alternative way. This means that a lot of my work is done in collaboration with people and plays out in public space.
For example, the Open House in the centre of Cape Town. It is a permanent building celebrating our country's relatively young democracy – a place where you can go to cry, sing or give a speech, a type of speaker's corner.
HOW DID YOU FIRST HEAR ABOUT DEVERON ARTS?
One of the past shadow curators at Deveron projects, Nuno Sacramento, came to South Africa in 2007. Nuno saw my work mode and thought it might fit in with Deveron Projects' socially engaged way of doing things. I was invited to work with the town community to come up with a collective identity for the town, a type of branding exercise, but with soul.
It turned out that Huntly has a lot of soul and we adopted a motto and a song from the writing of George MacDonald, a 19th-century writer who was born there: Room to Roam. The 90s rock band, The Waterboys, whom I love, had recorded an album by the same name and we invited lead singer Mike Scott to come and sing the song with us.
This was an amazing experience for everyone involved and up to this day the song remains the town anthem and the Room to Roam logo and coat of arms is visible in the streets of Huntly.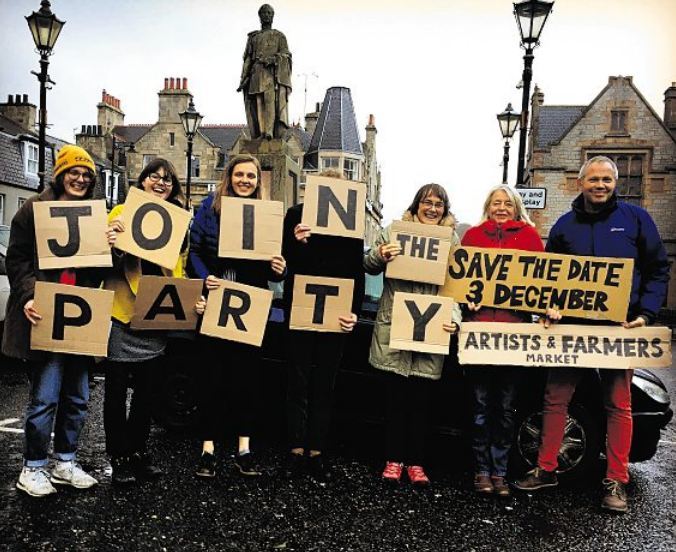 WHAT WAS YOUR INVOLVEMENT WITH THE 21ST ANNIVERSARY CELEBRATION?
I worked with director Claudia Zeiske and her team to visually explain what Deveron Projects is all about and this was presented at the party. It is based on Deveron Arts' concept that the whole of the town is the venue for art projects to play out in, not only a single gallery or building. The method they use in this small town context is ARTocracy, or in simple terms, art-power. It's exciting.
WHY DO YOU THINK DEVERON ARTS HAS BEEN SO SUCCESSFUL AND HAS MANAGED TO LAST SO LONG?
Deveron Arts has very successfully managed to make the link between the creative processes of art and real life and how this can serve the town's various communities. In Huntly, the artist works side-by-side with the baker and the butcher. It is art-power for everyone.
Deveron Arts is celebrating its birthday on Saturday, December 3, with a full day of events. Full details www.deveron-arts.com