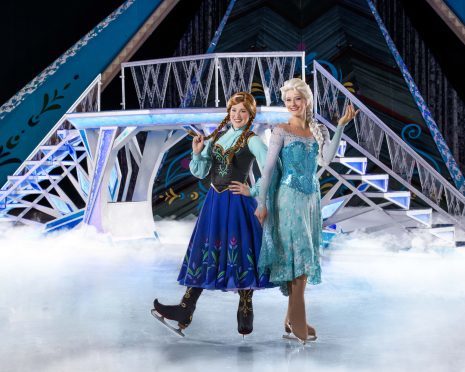 "I love being able to move faster than I could run on the floor with just a few pushes, and then being able to stay at that speed without having to do anything."
Jono Partridge spends his days mastering the moves of his character, Kristoff. This character will be familiar to many as it is from the Disney movie Frozen.
But this is Kristoff with a difference – the production is performed live on ice.
Whisk yourself away into a land of spins and jumps as the skaters take you into the land of Arendelle. There is a character which everyone can relate to, whether you are shy like Elsa or outgoing like Olaf.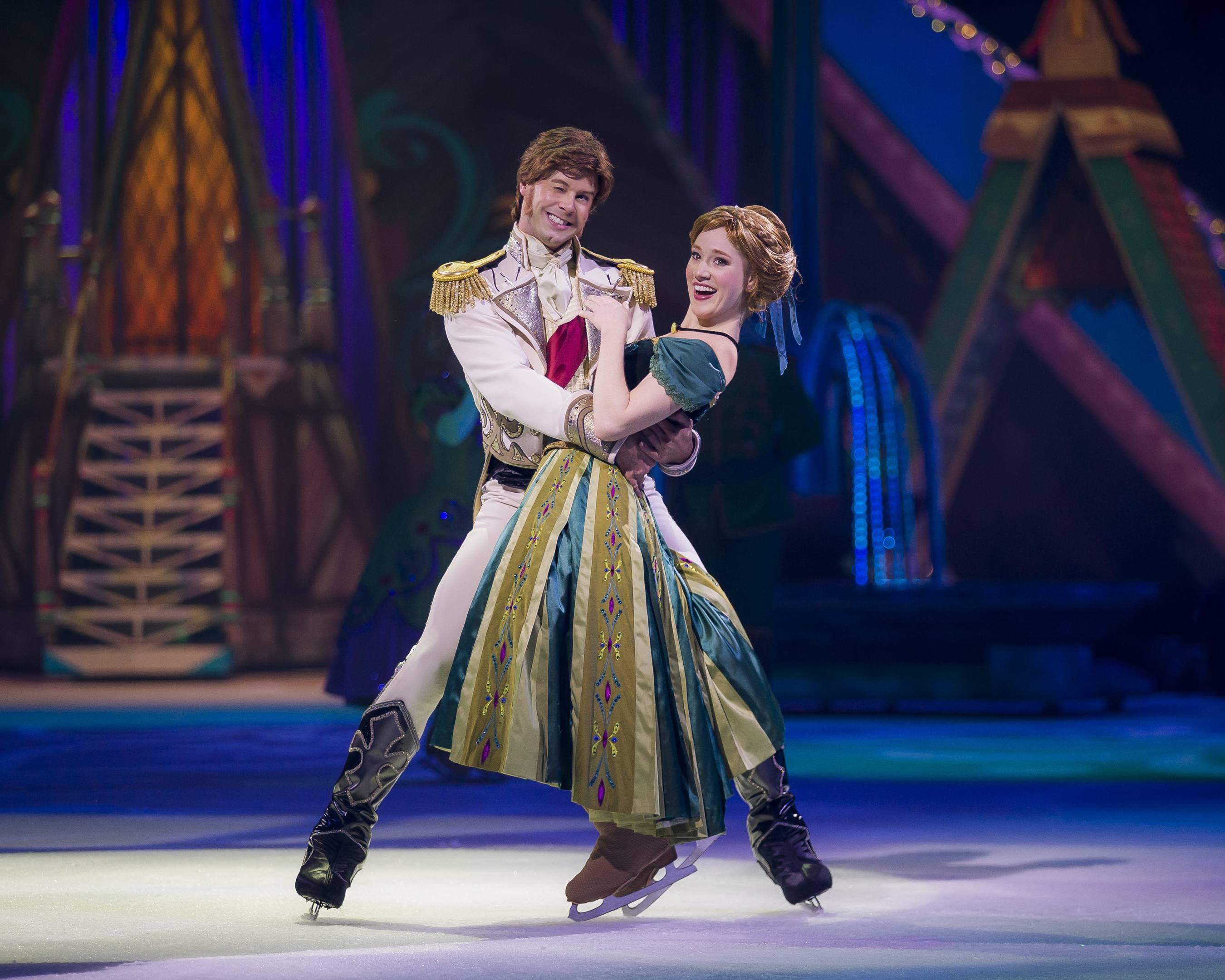 Jono said: "There'll be someone in the story that you can see yourself most being like. There are some unexpected turns and twists and some great music incorporated into the storyline that, when you blend it all together, creates this multi-award winning spectacular."
Jono, 28, started skating at the age of 10 after he was invited to a friend's birthday party. He was the first one in his family to skate competitively but has had plenty of bumps and bruises along the way.
"There's not many spots on my body that haven't been injured at one point or another," he said.
Originally from London, he finds skating exhilarating and "adrenalin pumping at times". That explains why he is still on the ice 18 years later, learning every day he gets on to the rink. Jono has been doing ice shows, such as Disney on Ice presents Frozen, for the last three years and it now takes up all of his time, so competitive skating is on the back burner.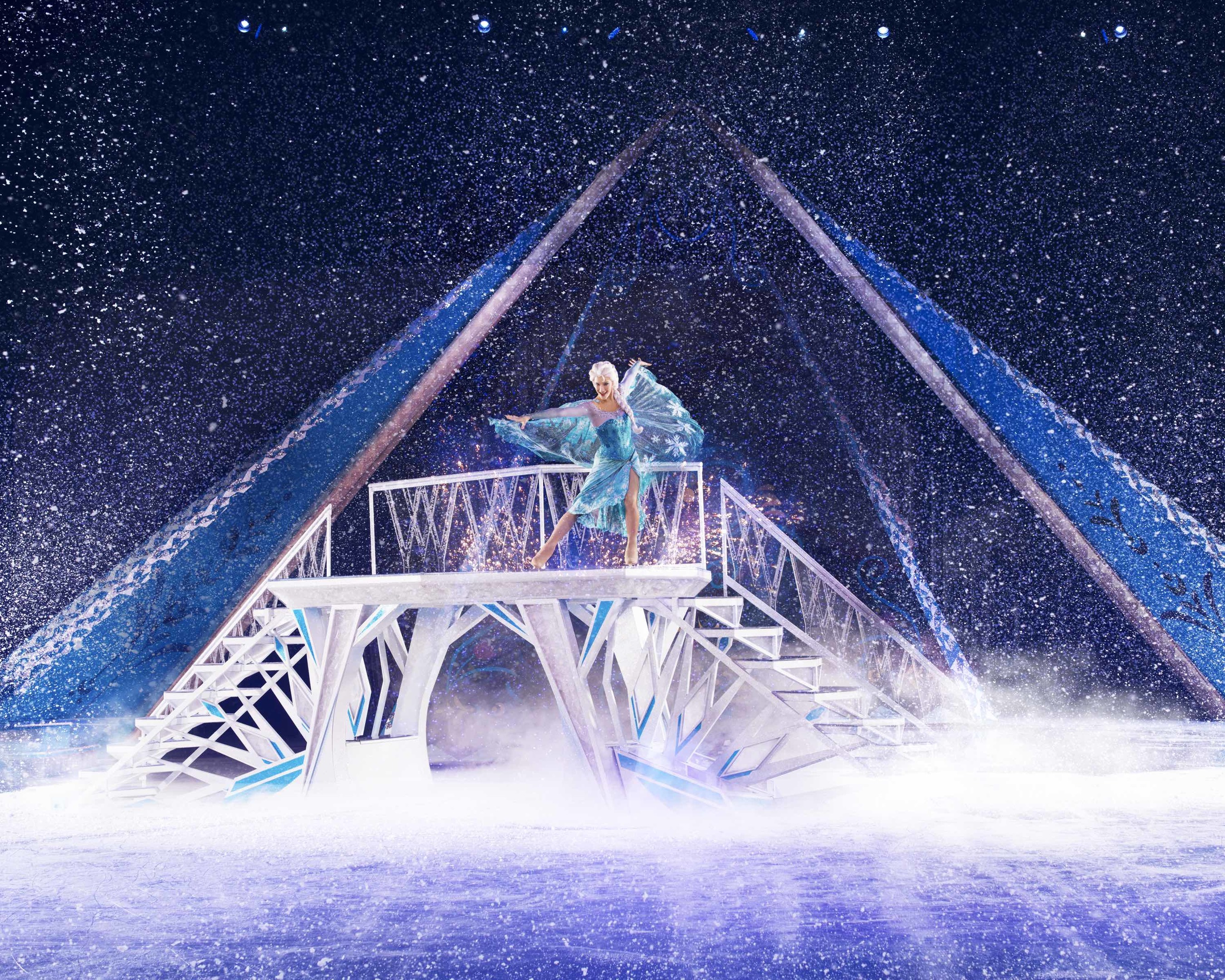 The Frozen show began back in 2014 and Jono has been with it since then. He had friends who skated with Disney on Ice and he approached the casting director with his promo video. After successfully showing off his tricks and moves, there were then the gruelling rehearsals to tackle. The skaters take the rehearsals seriously to put on a show of the highest quality and as close to the movie as possible.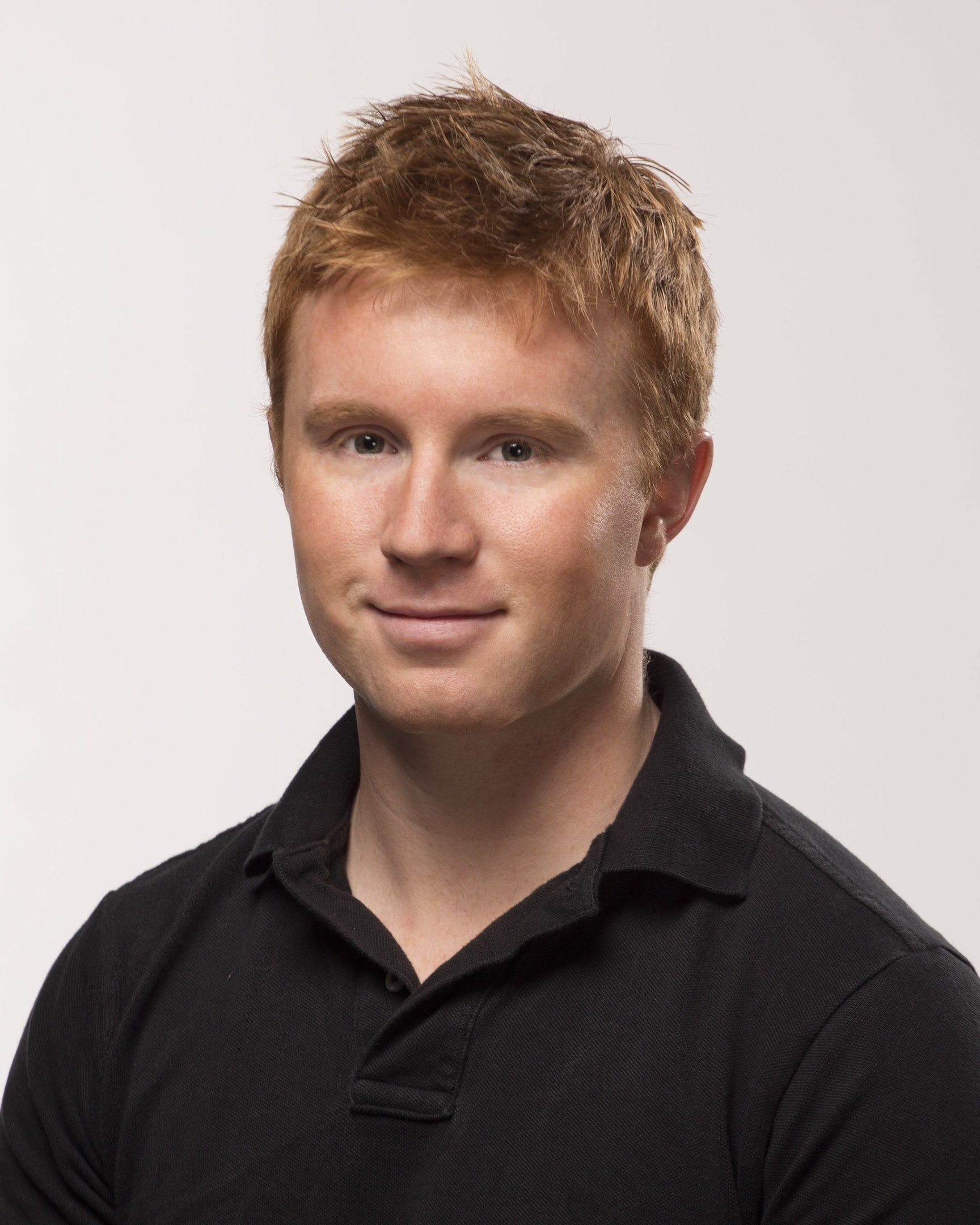 Jono said: "We had six weeks of intensive rehearsals to make sure all of our characters were as close to the movie version as is possible, but I also watched the movie a bunch of times to figure out the mannerisms and any moves that are related to portraying a personality like Kristoff's."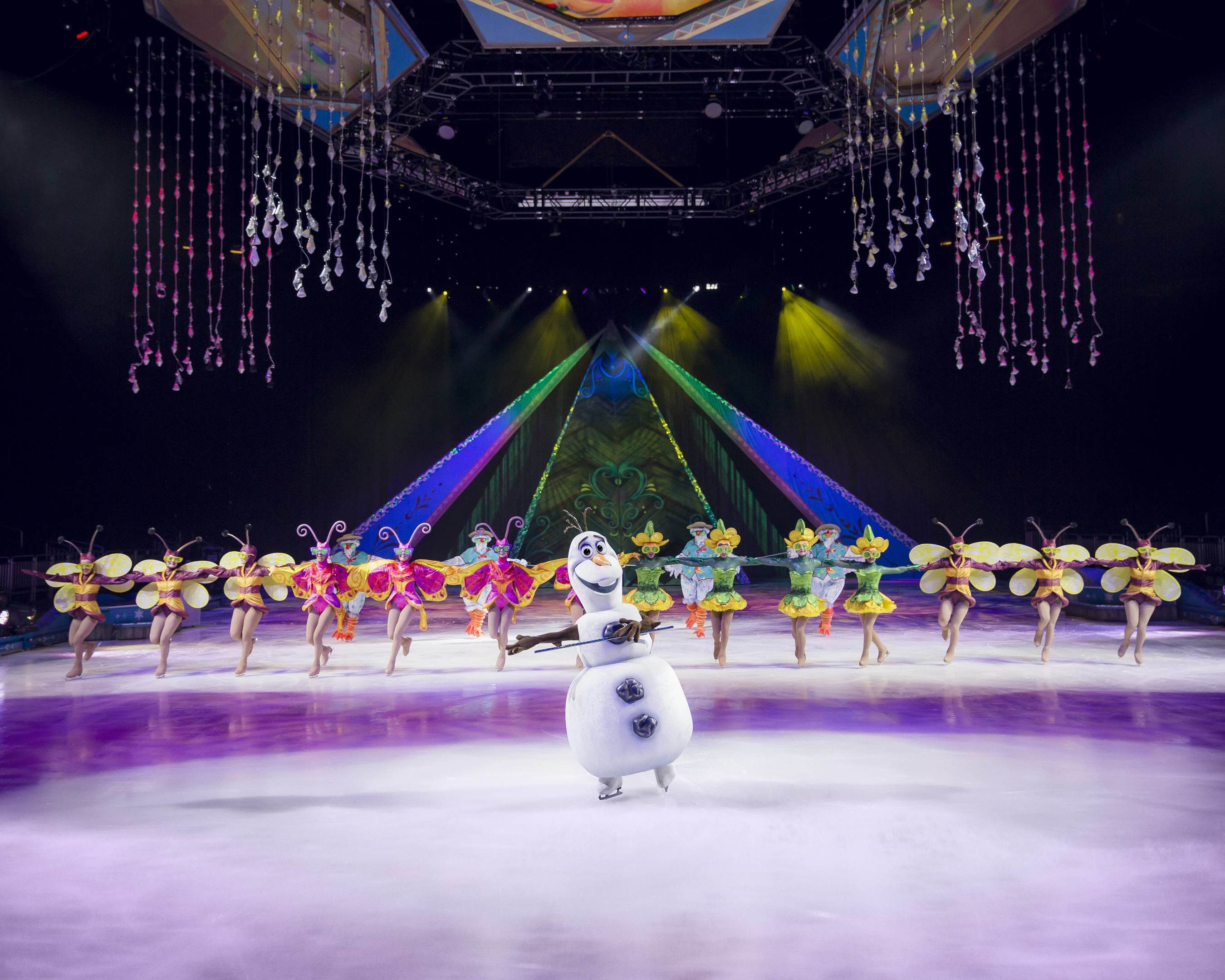 Jono wants the audience to experience the feel-good factor that the movie brings, as well as the thrills and extra Disney magic put into the show.
Audiences will join Elsa and Anna, Olaf, Kristoff and Sven in a journey hosted by Mickey and Minnie, with special appearances from Disney princesses.
There will also be favourites from Disney and Pixar's Toy Story, Finding Nemo and The Lion King. Special effects add to the memorable experience, as well as theatrical costumes.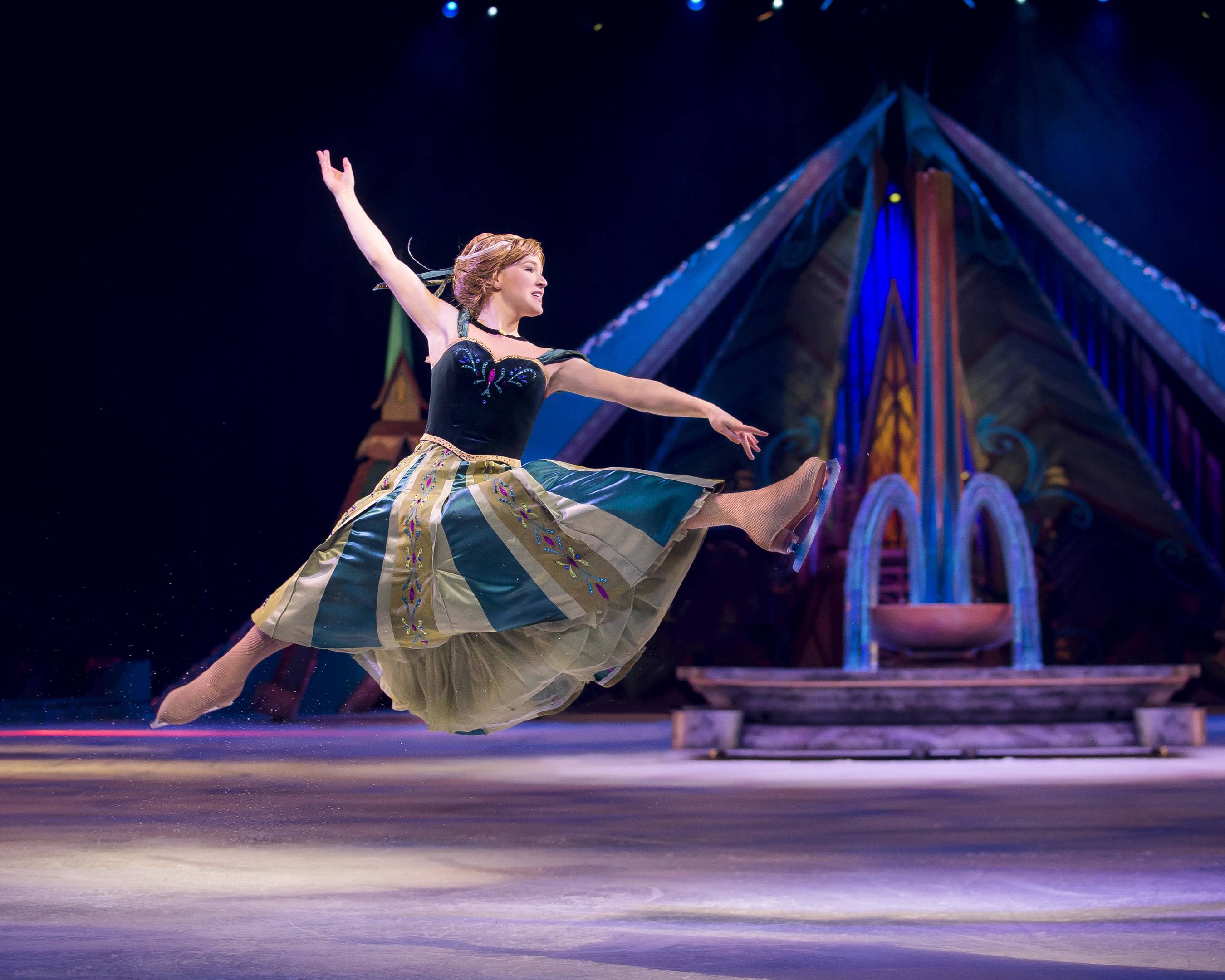 "They vary so much that some can be really uncomfortable, heavy or restrictive, but some are great. They feel light and comfortable, so it completely depends on what character you are playing," said Jono.
"Getting to play Kristoff is awesome. I get to have the freedom to show off all the tricks and moves I can do whilst also interacting with most of the other characters in the show. I get to play a rough, rugged mountain man who also has a playful side, especially when playing with his goofy reindeer, Sven."
Already on the tour they have visited eight different countries, with a new place every week. For Jono, the amount of travelling was a natural progression after spending a lot of time on the road during his competitive career. He loves being on tour and taking his career day by day, but really, the most important thing to find out is who Jono's favourite character out of the whole show is?
"Olaf. I love his humour, even when Kristoff is the object of a lot of his jokes."