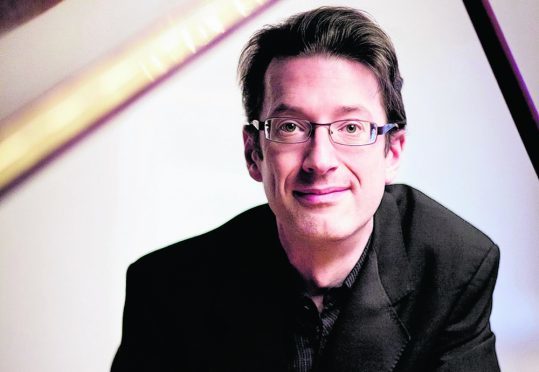 Llyr Williams will be on the piano and Alexander Janiczek will playing the violin at the close to their two-year journey with the Scottish Chamber Orchestra (SCO).
The duo have been taking the SCO through concertos of Mozart and Beethoven.
Emperor was never the title Beethoven gave the piece, but it suits the grand, imposing work. Tragically, his deafness meant that it is the only one of his piano concertos that Beethoven never played.
Mozart's youthful Violin Concerto is pure sunshine in contrast to Beethoven's piece. Berg's Lyric Suite tells of a passionate love affair, with the story hidden within the music.
Llyr Williams is a pianist who has appeared at many European festivals, including the BBC Proms, Lucerne, Verbier and Edinburgh. He is currently undertaking a Beethoven piano sonata cycle spread over three seasons at the Wigmore Hall in London.
Alexander Janiczek was appointed as an associate artist of the SCO in 2011 after an already extensive partnership. The violinist plays extensively as a chamber musician while also directing the SCO in a series of Mozart and Weber recordings.
The concert is taking place at HMT in Aberdeen on Saturday, January 14. See www.aberdeenperformingarts.com/events/scottish-chamber-orchestra-beethoven-the-emperor