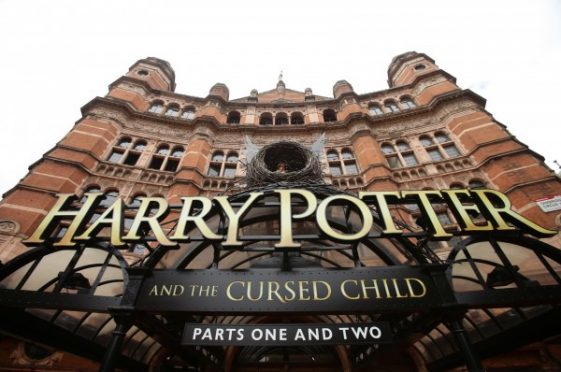 There was the two-part play, then there was a book, so it only makes sense that a film must be following.
Warner Brothers, who first brought Harry Potter to the big screen, have kept any such scheme tightly under wraps, but now an insider has claimed that plans are already brewing.
And they might even include a return of original trio Daniel Radcliffe, Emma Watson and Rupert Grint as grown up versions of the loveable Harry, Hermione and Ron.
Speaking on the Unofficial Universal Orlando Podcast, specialist Disney and Universal journalist Jim Hill, compared the franchise – which has now moved onto a series of Fantastic Beasts And Where To Find Them films – to the ongoing Star Wars empire.
He revealed: "I have heard that Warner Brothers has actually had conversations with her (Emma), with Rupert and of course Daniel about Cursed Child because they want to do…for lack of a better term they want this to be Harry Potter: The Force Awakens.
"They want this movie, trilogy of movies, to have the actors that we know and love from the original films, that we watched grow up, as adults.
"Of course they are hiring a bunch of new younger actors to play their children with the hope that, and if we can lean on JK (Rowling), then we could have the Cursed Adolescent."
Now showing in the West End, the two-part show sees the original Hogwarts students as adults, while their children become the centre of the story.
Played by different actors on the stage, Jim suggested that the original film cast would be more than ready to reclaim their magical alter-egos, now that they are all grown up themselves.
Acknowledging criticism that the Cursed Child itself was already a step too far for the Harry Potter franchise, which started as just a couple of children's books 20 years ago, he pointed out: "The book is full of a lot of fan service but, let's be honest, if you look at the wizarding world, that's full of fan service.
"There are a lot of people who have made a lot of money just on the back of butter beer."