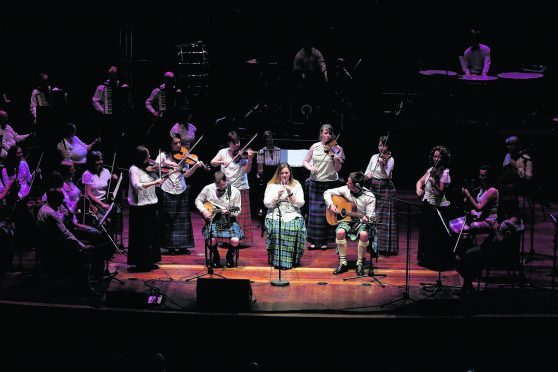 Last year, Scotland's National Fiddle Orchestra found itself temporarily homeless owing to the refurbishment of the music hall.
After much consideration, the Beach Ballroom was selected for the annual concert, and the ensemble duly assembled with, it must be said, some trepidation and not a little concern as to how we were going to accommodate the large numbers involved.
The Scottish Fiddle Orchestra (SFO) stage team simply swept all logistical difficulties aside, and the audience found themselves looking at pipers and musicians on the stage, and in the balconies above. In fact it was real "all-round sound", which proved to be a stunning spectacle and turned out a great success with the audience enjoying a fabulous evening.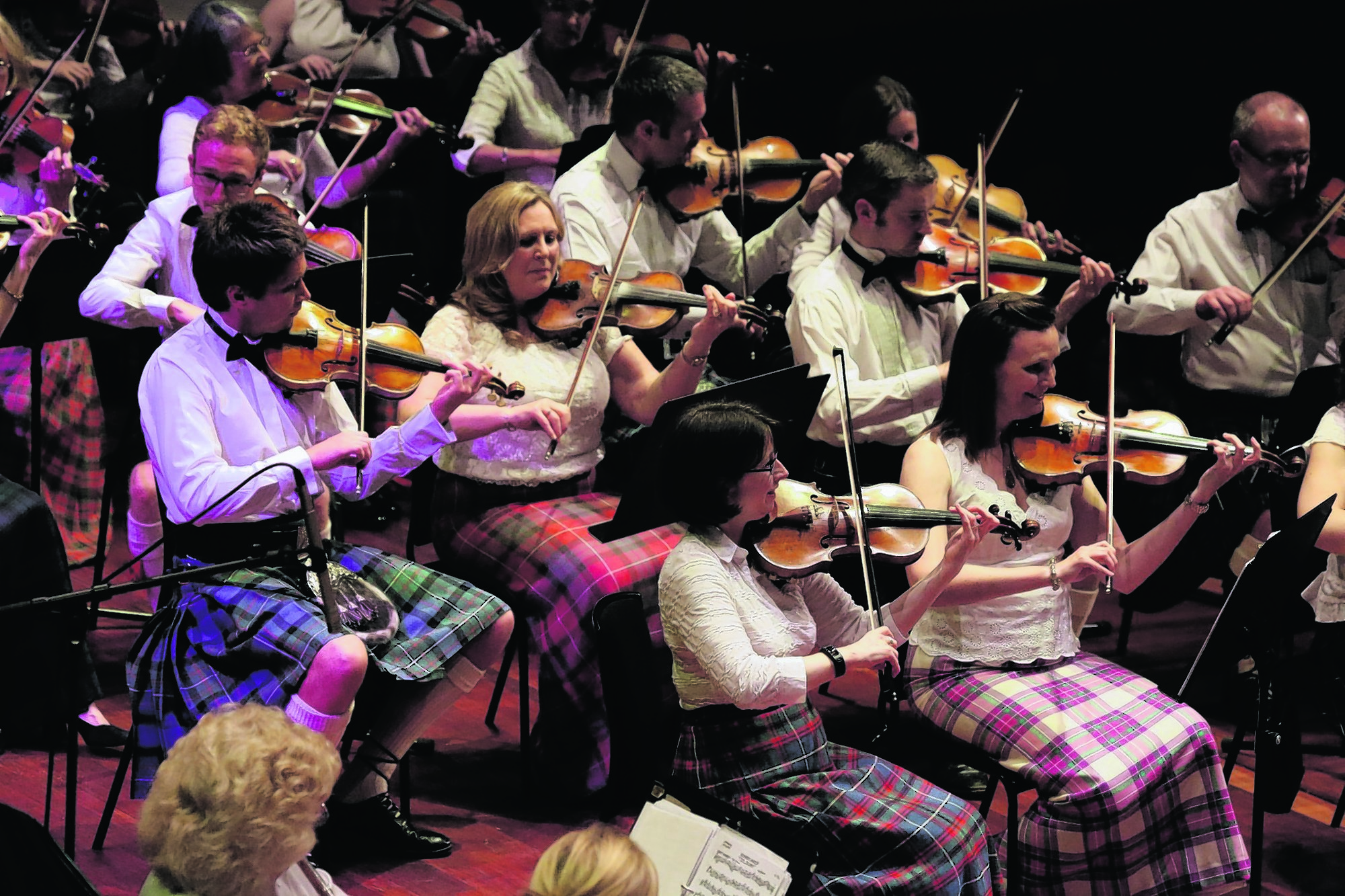 Back to the same venue this year, and expectations are riding high for another great show. So come March 18, the mighty Scottish Fiddle Orchestra will strike up once more in this very charismatic venue playing to what is sure to be a sell-out audience.
The format will be exactly the same with all your old favourites in attendance. Providing the pipe music will be the marvellous Granite City Pipe Band under the direction of PM Ian Dallas, while singers Collette Ruddy and Dennis Haggerty can be relied upon to bring their own irrepressible humour into their music. In attendance as ever will be the popular Clark sisters, whose dancing has delighted SFO audiences for many years.
Conductor Blair Parham will be swinging the kilt as well as the baton, while weel kent loon Robert Lovie takes the proceedings along with his usual aplomb.
All in all it's a recipe for a great evening's entertainment, and one which has endeared the SFO to audiences around the world. Tickets are expected to sell quickly, so make sure and book early.
Tickets are £18 (concession £16, under-16 £5). Call 01224 641122 or see www.aberdeenperformingarts.com A booking fee may apply.