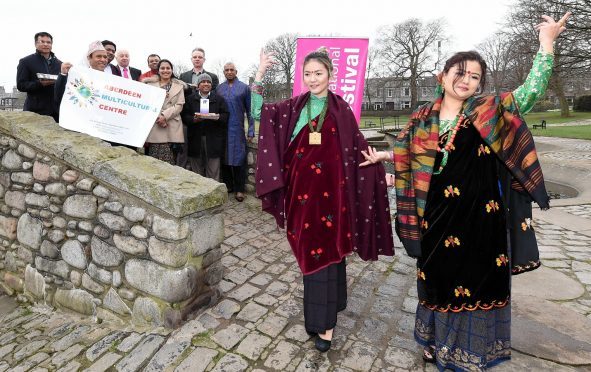 Organisers have claimed the second Aberdeen Mela will be "bigger and better" now that it has become part of the Aberdeen International Youth Festival.
The inaugural Mela, which was held at Union Terrace Gardens last September, brings together the diverse communities of Aberdeen in a common space to celebrate the different cultures in the Granite City.
Last year, it was attended by around 4000 people and this year will be held at Westburn Park on Sunday, July 30 as part of AIYF which runs from July 28 to August 5.
Ahashan Habib, secretary of the Aberdeen Multicultural Centre who run the Mela, believes the collaboration will be a huge success and hopes to more than double last year's attendance figure.
He said: "It is a great move for us, Aberdeen is a festive city and last year's Mela was a very successful event and 4000 people attended.
"We have taken the youth festival on board and plan to make the Mela bigger and better and bring together all the diverse cultures of Aberdeen for the day.
"We're hoping to attract around 10,000 people this summer."
Stewart Aitken, artistic director of AIYF, believes the collaboration between the youth festival and Mela will have great benefits for both.
He said: "It (the collaboration) has already been adding to the youth festival.
"We've got groups that are going to be performing at the Mela who now have the opportunity to perform at the youth festival and it has expanded our connections.
"The knock-on effect of this has already started."
Lord Provost George Adam thinks the partnership between the two festivals is a great way of celebrating diversity in the north east.
He said: "Bringing these two things together means we will be in for a very special, very colourful event and I am really looking forward to it.
"Aberdeen is the city with the most diverse population in Scotland and that is something fantastic that we need to keep celebrating.
"It is one of my favourite things about the city – the whole range of people and how they bring their own cultures and events.
"When you bring all the cultures together it's a great thing."