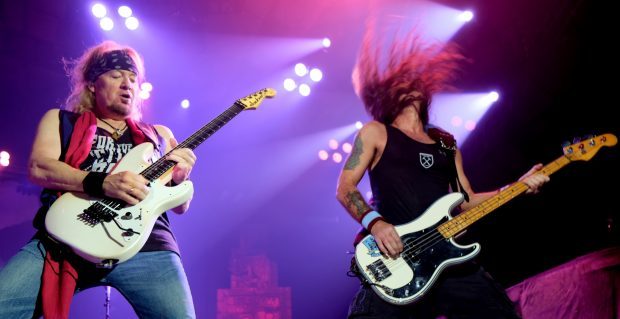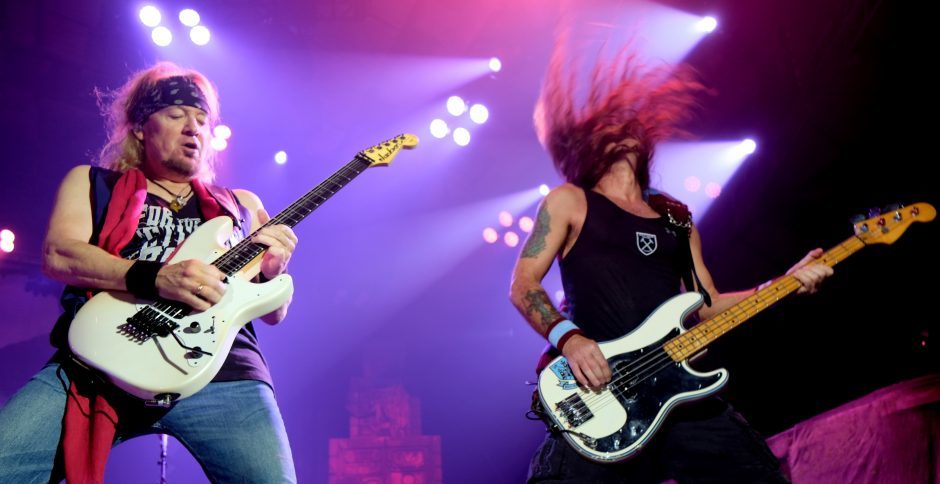 With a new home under construction, the current AECC will at some point come down.
Last night Iron Maiden started the demolition.
At a time when selling tickets can be a challenge, almost 9,000 fans packed the steel structure in AB23 to witness a ground-shaking spectacle.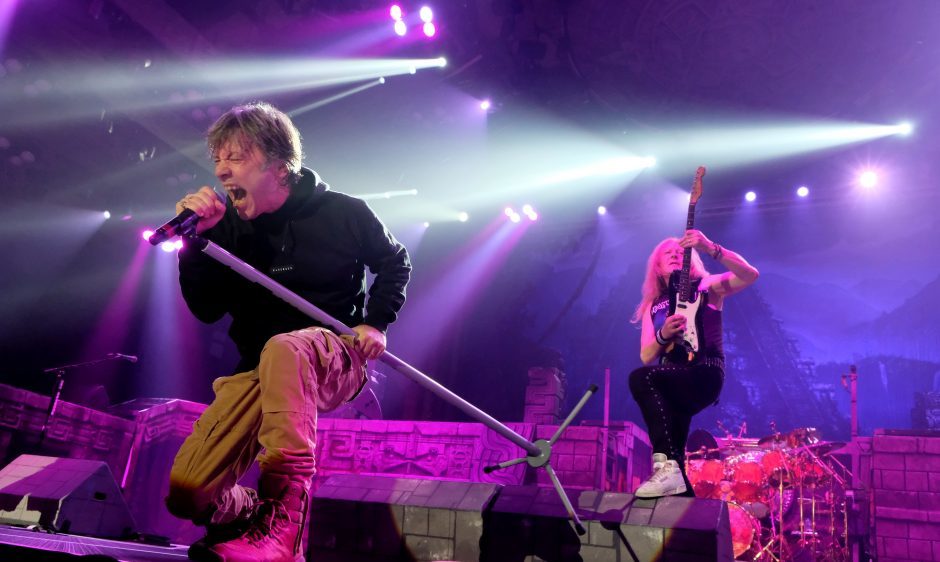 Aberdeen workers who still travel the globe will tell you that from Texas to Brazil, Azerbaijan to Australia you will see Maiden T-shirts with the skull-headed Eddie mascot.
A worldwide brand that spans languages and cultures and has sold 100million albums, Iron Maiden are Britain's greatest rock band. Ignored by the industry, sneered at by the mainstream, loved by fans.
On the road in support of their Book of Souls album, the band returned to Aberdeen for the first time since 2011. At the top of their game after more than 40 years, it was no surprise to see a complete cross-section of society in the arena, standing in anticipation on the concrete floor. Young and old, the crowd knew they were in for something very special.
Shinedown opened proceedings, and what a band they are. The Floridian four-piece are the epitome of modern hard rock; melodic, powerful and edgy. Frontman Brent Smith, all tattoos and attitude, is used to huge shows in the US, and Shinedown came over as a big beast. Opening with the brilliant Adrenaline the band stunned a good section of the audience. On this showing they will be headlining large arenas in the UK in the future. Awesome.
UFO's classic Doctor Doctor soon pumps through the PA, meaning the headliners are on their way.
Rather than familiar hits it is Book of Souls opener, If Eternity Should Fail, followed by Speed Of Light that kick matters off. Half of the new album is aired on a towering stage with ramps, risers and enough lights to confuse air traffic control.
In an age where micro-celebrities regularly make the Honours list, it is a mystery why Maiden founder Steve Harris has not yet visited Buckingham Palace. From starting in pubs in East London to filling the biggest stadiums in the world, Harris still leads the band, showing huge energy onstage. His galloping bass lines drove the songs as he pulled his trademark "machine gunning" pose with his Fender throughout the night.
Sadly the epic Hallowed Be Thy Name is missing from the set due to a legal dispute, but there are strong reinforcements. Bruce Dickinson's astonishing vocals seem to fuel the eyebrow-singeing pyros during Number Of The Beast, and the sprawling Powerslave as he conducts the audience from all points of the huge stage, proving his powers are yet to diminish.
Wasted Years rounds off the night and they are gone.
Iron Maiden left the AECC standing – just. Let's hope they pay the new venue a visit.