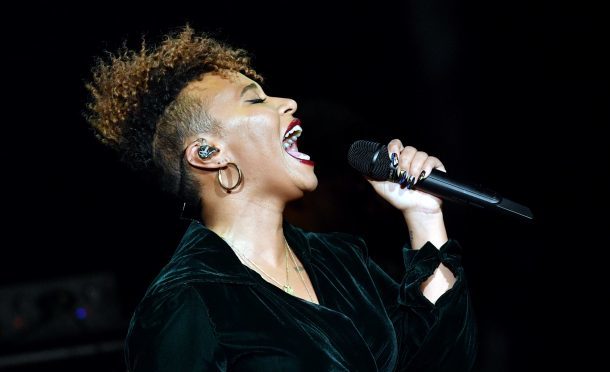 "Nothing is impossible."
Those were the words of homecoming girl Emeli Sande last night and boy, did it ring it true.
Our star from Alford kickstarted her Long Live The Angels Tour at The AECC last night, performing material from her very first solo single, Heaven, to No 1: Read All About it.
She will headline in front of 20,000 fans at the O2 on this tour, but just for one night she returned to her roots.
You can take the girl out of Aberdeen as the saying goes but there was no disguising her humble nature and Emeli returned to the stage to thunderous cheering for an encore.
She demonstrated why she has received an MBE for her services to music, and her naturally powerful vocals soared throughout the arena. Fans were even treated to a preview of her latest single, Starlight, which is set for release next month.
Emeli also made sure to play her much loved classics however, the songs which thousands of people can relate to during difficult times. Taking to the centre of the room with nothing but her trusty piano, her performance of Clown left plenty of people with suspiciously wet eyes.
She recalled how she would often play piano at The Lemon Tree, and her jaw dropping ability meant each number felt like an intimate gig. Having performed at The Tunnels last year, this was Emeli's first time at the AECC but she appeared completely at home. She also used the gig to allude to heartbreaking events in the world and advocated compassion and love as the way forward.
Part of the joy of Emeli is her effortless appeal which crosses the generations, and fans both old and young were up on their feet for the more catchy numbers. She made sure to thank her entire crew including Mike Davies who duetted with her for Beneath Your Beautiful.
Although she first appeared in a glass cube on stage, there was no need for special effects or distracting dance routines. Emeli simply looked like she was having a good time, repeatedly saying it was good to be back if only for one night.
She may now be a global star used to performing for former president Barack Obama but Emeli proved that some things never change, for there's no place like home.