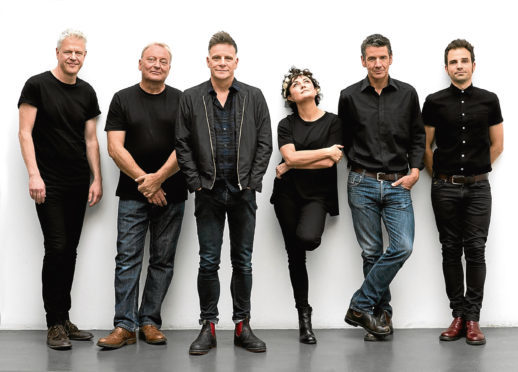 It may still be a few months away from taking place but excitement is steadily building for the annual Hebridean Celtic Festival, fondly referred to as HebCelt, which runs from Thursday, July 19, to Saturday, July 21, in Stornoway.
As always, an enticing mix of international artists and home-grown talent will take to the stage with festival favourites Skippinish headlining the opening night arena.
Glasgow trio The Fratellis – lead vocalist and guitarist Jon Fratelli, bass guitarist Barry Fratelli and drummer and backing vocalist Mince Fratelli – will headline the Friday night programme and fans can look forward to hearing, and singing along to, huge hits such as Chelsea Dagger and Whistle for the Choir.
Festival director Caroline Maclennan said: "We very much look forward to welcoming The Fratellis to the 23rd HebCelt. They are one of Scotland's great indie rock bands and a fantastic live act."
One of Scotland's most successful and enduring bands, Deacon Blue, will celebrate their 30-year career by headlining the Saturday night show. The band, known for a string of best-selling songs including Real Gone Kid, Dignity, Wages Day and Fergus Sings the Blues, in the 1980s, have enjoyed a resurgence in recent years, with new albums bringing their music to another generation of fans.
Their To Be Here Someday tour will celebrate their entire back catalogue, which now spans four decades.
The band said: "We're really looking forward to getting Deacon Blue to the Outer Hebrides.
"People have been asking us for a long time and it's great we can finally make it happen in 2018. We've heard great things about HebCelt and we look forward to joining you all there."
Caroline said: "This is a massive coup for HebCelt. Deacon Blue are a huge band whose music transcends age barriers and I can't wait to see them on the festival stage."
These bands join much-loved singers Eddi Reader and Roddy Woomble along with pioneering bands including Niteworks, Dante and TRIP, and young country singer Martha L Healy.
There's also various international acts appearing including Blazin' Fiddles, Tide Lines, The Tumbling Souls, Kinnaris Quintet and Trail West. Vishtèn and the Yves Lambert Trio, from Canada, and Habadekuk, from Denmark, are also part of this year's diverse and exciting line-up.
The Tumbling Souls, a six-piece, fronted by Lewis singer-songwriter Willie Campbell and featuring members of Face The West, Astrid and Hò-Rò, will make their festival arena debut in 2018, along with other local bands and performers.
Tickets are selling quickly for the multi-award-winning event, which runs from July 19-21 in Stornoway on the island of Lewis.
Weekend tickets are available exclusively from the festival priced £93, £83 concession and £30 (6-14 years). Contact: www.hebceltfest.com