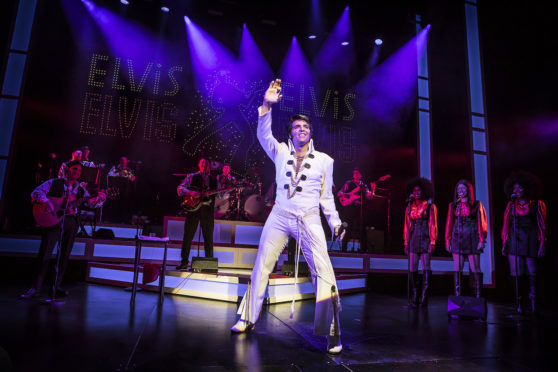 Fifty years ago, musical history was made when Elvis Presley starred in an NBC TV show which would later become known as his, '68 Comeback Special.
Watched by millions, it relaunched his singing career and marked his return to performing live.
From the stable of legendary theatre producer, Bill Kenwright, comes, This Is Elvis, a musical telling the back story of that special moment in time, and what happened afterwards.
The show opens in the TV studio where producer Steve Binder is anxiously pacing the floor as the 'special' is about to be recorded and with minutes to go, there's no sign of Elvis.
Elvis, we discover, is terrified of facing his fans again; scared he's lost touch with the music scene after spending years starring in cheesy low-quality movies.
"The scripts are always the same," he says. "I kiss the girls and punch the guys."
What also didn't help, was that Elvis was aware Binder had been heard to describe Presley's career as being "in the toilet."
With nerves shredded, Elvis finally makes it to the stage, dressed head to toe in black leather, where he delivered a blistering set starting with, Trouble, followed by Guitar Man and One Night with You.
Backed by a superb nine piece band and three backing singers, The Sweet Inspirations, Canadian Steve Michaels was outstanding as Elvis, looking and sounding remarkably like the late star.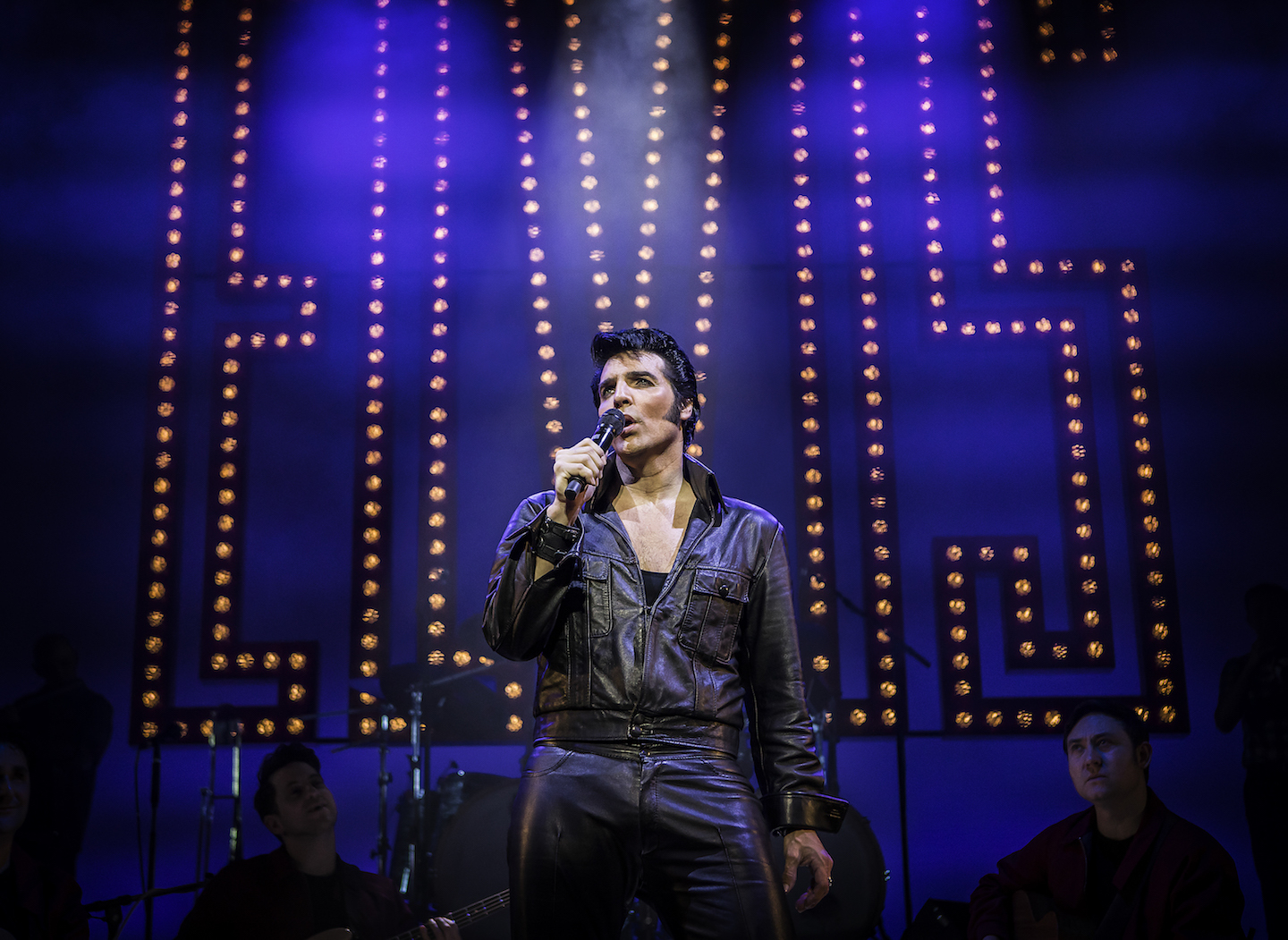 The show tells how, boosted by the success of the TV show, Elvis was inspired to stop making movies and expressed a desire to go back on the road with his band. And for the first time, he stood up to his manager, Colonel Tom Parker.
Much to his surprise, the Colonel agrees to his plans but in return makes a deal where he agrees to perform in Las Vegas. Again, this sets Presley's nerves jangling, as he'd previously played there and bombed.
The show, which has a terrific supporting cast of talented musicians and singers, reveals another side to the star we think we all know and we see Elvis trying to avoid Priscilla as his marriage falls apart and become on pills to help him sleep and stay awake.
Songs in the first half range from big, brassy numbers to rocking numbers such as a mix of Little Sister and The Beatles' Get Back; to Simon & Garfunkel's Bridge Over Troubled Water and moving gospel songs including a lovely version of, Peace in the Valley.
As the curtain rises on the second half, we are the audience in the showroom of the International Hotel in Vegas, where Elvis, dressed in trademark white jumpsuit, blasts through a selection of his greatest hits.
Viva Las Vegas, That's All Right Now Mama, Are You Lonesome Tonight? to name but a few.
Outstanding numbers included blistering versions of, Poke Salad Annie and American Trilogy.
Meanwhile, we've learn the Colonel has secretly struck an exploitative deal with casino bosses which will put an end to Presley's dream of going back to performing small-shows on the road once more.
Steve Michaels was terrific as Elvis, and put in a hugely energetic, performance,. The band were simply first class, while the set paid attention to detail and recreated the full Vegas show experience.
A musical booked by two historical concerts, this is a must-see show for fans of Elvis.
This Is Elvis is at Eden Court Theatre, Inverness until Saturday, July 21.